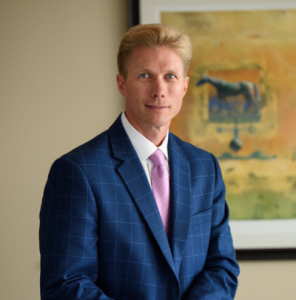 Most trucking companies offer a fleet of tractor-trailers to ship goods to locations all over the country. The trucking companies are responsible for ensuring that all of their vehicles are in pristine working condition. Trucking companies are subject to federal regulations issued by the Federal Motor Carrier Safety Administration (FMCSA), and failure to abide by certain regulations can lead to possible sanctions and other penalties.
Trucking companies can be negligent in many ways, including failing to maintain their trucks and forcing drivers to commit Hours of Service violations. Some trucking companies engage in negligent hiring practices or they fail to properly train their drivers.
If you suffered severe injuries or your loved one was killed because of possible trucking company negligence in the greater Lexington area, get legal counsel as soon as possible.
The Lexington truck accident lawyers of Minner Vines Moncus Injury Lawyers can identify and prove trucking company negligence to help you recover all of the compensation that you are entitled to. We will provide an honest and thorough evaluation of your case when you call (859) 550-2900 or contact us online to set up a free consultation.
Do I Need A Trucking Company Negligence Lawyer in Lexington?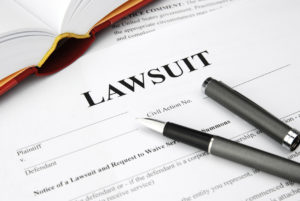 Trucking companies are not likely to admit to having been negligent, so you will need help proving that negligence occurred. An attorney can provide a thorough and complete investigation of your crash scene, as well as all of the trucking company's records.
A trucking company negligence lawyer has extensive experience investigating these types of claims and will know what kind of evidence to look for when trucking company negligence is suspected. An insurance company may contact you soon after the accident. An agent may tell you don't need an attorney because the insurance company will take care of you.
The insurance company is never on your side and it is trying to find a way to pay as little as possible for your accident. Rarely do insurance companies immediately agree that its clients are negligent in any way, so you should let an attorney speak to an insurance company on your behalf.
Never provide any kind of recorded statement to an insurance company, as such statements usually end up being used against victims to justify reductions or denials of injury claims when the victims inadvertently admit to their own negligence in an accident.
When your lawyer is armed with evidence of trucking company negligence, they will then be able to negotiate a full and fair settlement to your case. If an acceptable settlement offer is not presented, then the attorney can file a lawsuit to try your case in court.
Why Choose Minner Vines Moncus Injury Lawyers To Handle My Case?
Minner Vines Moncus Injury Lawyers has recovered billions of dollars of compensation for clients across the country since our foundation. We have been featured in such highly-recognized publications as U.S. News and World Report, Chambers USA, Benchmark Litigation, National Law Journal, Super Lawyers, and Woodward and White's Best Lawyers in America.
Matthew C. Minner was named Best Lawyer's 2019 Personal Injury "Lawyer of the Year" in Lexington. He is admitted to practice in state courts in Alabama and Kentucky, U.S. District Courts for Alabama and Kentucky, and the United States Court of Appeals for the Sixth Circuit and United States Court of Appeals for the Eleventh Circuit.
Jonathan Fannin is a member of the Fayette County Bar Association and Kentucky Bar Association: Young Lawyers' Division. He was a Gary Bruce Scholarship Recipient and he graduated magna cum laude in the Top 20 in the University of Kentucky Law class of 2014.
Brian M. Vines is a member of the American Bar Association, Fayette County Bar Association, Kentucky Justice Association, and Alabama Association for Justice. He is admitted to practice in state courts in Kentucky and Alabama, the U.S. District Court for the Eastern District of Alabama, the U.S. District Court for the Western District of New York, the United States Court of Appeals for the Fourth Circuit, and the United States Court of Appeals for the Fifth Circuit.
Types of Trucking Company Negligence Cases We Handle
One of the most common kinds of trucking company negligence is the failure to maintain vehicles. Because trucking companies make their money by keeping their drivers on the road all the time, they can often fail to change brakes, tires, or other parts that require regular inspection and care. Evidence of such negligence can be very important when a truck accident stems from an issue such as faulty brakes or blown tires.
Another common form of negligence concerns the hours that drivers are forced to work. The United States Department of Transportation (DOT) regulates the number of hours truck drivers can drive per day and per week.
The general Hours of Service guidelines provide that:
Each duty period must begin with at least 10 hours off-duty
Drivers cannot work more than 60 hours on-duty over seven consecutive days
Drivers can be on duty for up to 14 hours after 10 hours off duty, but are limited to 11 hours of driving time.
Drivers must take a mandatory 30-minute break by their eighth hour of coming on duty.
Drivers can restart the seven-day period once every 168-hour work week. A driver on a one-day work schedule can be on duty for 16 hours if they begin and end at the same terminal, but drive time still cannot exceed 11 hours.
Trucking company negligence can include many other kinds of negligence, such as a company's failure to install many different kinds of safety equipment, such as underride or override guards on their vehicles. Negligent hiring and poor or improper training practices are also common in many trucking company negligence cases.
Contact a Lexington Truck Crash Attorney Now
Did you sustain catastrophic injuries or was your loved one killed because of trucking company negligence in Lexington or a surrounding area of Kentucky? Let Minner Vines Moncus Injury Lawyers help right away.
Our firm will fight to make sure that you recover every dollar of compensation you need and deserve. Call (859) 550-2900 or contact us online to take advantage of a free consultation.