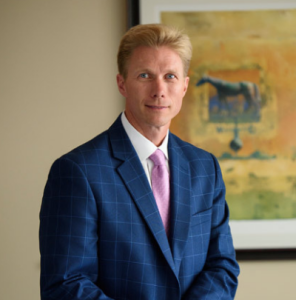 If the driver of a coal, log, or refrigerator truck caused your car accident and injuries, don't hesitate to contact Minner Vines Moncus Injury Lawyers today. Our award-winning truck accident attorneys can help you pursue the financial compensation you need to cover your medical expenses, lost wages, pain and suffering, and more. We know you're in pain and struggling to recover. You can depend on us to fight for justice and hold the truck driver accountable.
Commercial vehicles are necessary for the country's economy. They transport goods to retail stores and carry crucial materials to construction sites. Unfortunately, coal, log, and refrigerator trucks are large, heavy, and contain hazardous objects. When they collide with a small passenger car, the occupants in the smaller vehicle usually suffer the most harm.
Whether the truck driver or their employer was negligent in their job duties, you can file a claim or lawsuit against them. Contact or call Minner Vines Moncus Injury Lawyers at (859) 550-2900 to find out how our Lexington truck accident lawyers can assist you with your case.
The Role of Driver Error and Inattention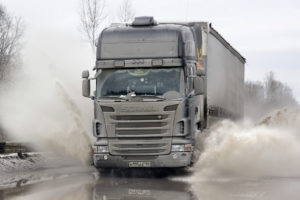 Many motor vehicle crashes involving coal, log, and refrigerator trucks happen because of driver error and inattention. These commercial vehicles can weigh up to 80,000 pounds. When they collide with another truck, compact car, or SUV, the impact can cause devastating damage to people and property. Additional harm can occur if unsecured cargo falls off the truck.
The most common behaviors drivers of coal, log, or refrigerator truck drivers that could lead to a crash include:
Distracted driving, such as texting
Failure to check blind spots
Running a red light or stop sign
Overloaded or unsecured cargo
Failure to yield the right of way
Tailgating
Holding the Trucking Company Liable for the Accident
Despite the truck driver being present at the time of the collision, there are situations where their employer might be the one to blame. The Federal Motor Carrier Safety Administration regulates trucking companies. There are various laws that are designed to keep workers and other motorists safe. If there are any violations of these laws, the company could be the one required to pay for resulting injuries.
Examples of standards they must follow include:
Hire drivers that hold a valid commercial driver's license
Provide training programs
Perform routine maintenance and inspections on vehicle fleet
Repair damage or replace defective parts promptly
Use adequate securement systems for cargo loads
Don't exceed truck weight and size limits
Monitor driving shifts, so employees aren't on duty past the maximum hours allowed
How to Seek Compensation Through an Insurance Claim in Lexington
After getting into an accident with a coal, log, or refrigerator truck driver, there are several legal options available. Kentucky is a no-fault state, so you must turn to your auto insurance company first to compensate for your losses. Personal injury protection (PIP) is a form of coverage that pays for damages up to the policy limit. There's a $10,000 limit with basic coverage, and you have the option of purchasing a higher limit.
Damages are all losses associated with an accident. When you file a PIP claim, you can seek compensation for the following:
Medical bills
Out of pocket costs
Lost wages
PIP insurance works much like health insurance. You typically don't have to pay upfront for your doctor's appointments. Your providers will send your medical bills to the insurance company for payment. The coverage will continue until you use the entire available limit.
Liability Insurance
Every motorist in Kentucky must carry liability auto insurance with minimum limits to cover an injured party's bodily injury and property damage costs. You can only pursue a claim with the at-fault driver's liability insurance company if you opted out of PIP coverage or the accident meets at least one of the following no-fault thresholds:
Medical bills of at least $1,000
A compound, compressed, or displaced fracture of any bone, fracture of a weight-bearing bone, permanent disfigurement, permanent loss of body function, or permanent injury
The damages available in a liability claim include:
Medical bills
Lost wages
Pain and suffering
Out of pocket costs
Vehicle repair or replacement expense
Out of pocket costs
Emotional distress
Permanent disfigurement or disability
UM Insurance
If you discover the truck driver doesn't have liability insurance or their limits aren't high enough to cover your damages, you can file a UM claim. Uninsured/underinsured motorist is another type of coverage on your auto insurance policy. It's a legal requirement to purchase it with minimum limits, and you can choose higher limits.
The damages you can pursue in a UM claim include:
Medical bills
Lost wages
Pain and suffering
Car repairs and replacement costs
Out of pocket expenses
How to Determine the Value of Your Case in Lexington
When an insurance adjuster is evaluating a claim to determine a fair settlement offer, they'll review some of the following contributing factors:
The seriousness of the injury
Availability of evidence proving the accident caused the injury
Total expenses incurred
Length of the recovery period
Statements from people who witnessed what happened
Inability to perform work-related duties or earn usual income
Permanent injury, impairment, or disability resulting from the crash
Impact on daily routine, such as caring for family and running errands
Residual emotional or psychological effects
After filing a claim, whether it's PIP, UM, or liability, the insurance adjuster will consider all factors above and review the evidence available. Fault is crucial in coal, log, and refrigerator truck accident cases. The settlement you're entitled to could decrease if you share any blame.
Under Kentucky's pure comparative fault rule, recoverable damages get reduced proportionately to your degree of fault. For instance, if your damages total $100,000 and the insurance company determines you're 20% to blame for the crash, the maximum settlement you could pursue would be $80,000.
Pursuing Compensation in a Civil Lawsuit
If the insurance company denies your claim or refuses to settle for a fair amount, you can file a civil lawsuit. You can also sue the at-fault truck driver or trucking company for their actions that caused the accident. There's a deadline you must follow, known as a statute of limitations.
The statute of limitations in Kentucky is one year. That means you have one year from the accident date to file a lawsuit for compensation for your damages. Two major exceptions allow an injured victim to pause the clock:
The injured party was under the age of 18 or legally incompetent at the time of the accident. The one-year clock will start on the date they turn 18 or regain competency.
The at-fault party leaves the state or conceals their whereabouts within the state. The clock will pause, and that period won't count towards the one-year deadline.
Many truck accident cases use the legal theory of negligence as the basis for pursuing a financial award in a lawsuit. To prove the truck driver or their employer was negligent in causing your car crash, you must show the following elements existed:
Duty: The at-fault party owed you a duty of care to act or not act in a way to reasonably prevent you from physical harm;
Breach of duty: They breached their duty;
Cause in fact: You wouldn't have gotten hurt if it wasn't for their actions or inaction.
Proximate cause: Their breach was the direct cause of your injury; and
Damages: You sustained injuries and resulting damages.
Besides pursuing compensation for your expenses and suffering, you can also seek punitive damages. Instead of compensating you for your losses, punitive damages punish the individual responsible for another person's injuries and losses. To recover this in a lawsuit, you must have clear and convincing evidence that the other party acted with oppression, fraud, and malice.
Lawsuits are complicated to handle, especially against truck drivers and trucking companies. You should hire a lawyer to help you prepare your case and collect substantial evidence of fault. We have the experience and resources to obtain crucial evidence, such as:
Collision report
Eyewitness statements
Crash scene photos
Video surveillance footage
Your medical records and medical bills
Copies of all available insurance policies
Truck driver employment and driving history
Trucking company maintenance and repair logs
After we collect sufficient evidence and perform our own investigation into the accident's cause, we can file the lawsuit for you. We'll aggressively fight for the maximum monetary award you deserve and ensure the at-fault party is held liable for their actions.
Contact A Lexington Truck Crash Lawyer Today
At Minner Vines Moncus Injury Lawyers, we understand the challenges of dealing with a legal case. Getting hurt in an accident involving a coal, log, or refrigerator truck is traumatic. It causes severe injuries and can lead to medical problems that last for years. When you hire us, we'll work hard to prove the truck driver's or their employer's negligence.
Our Lexington truck accident attorneys will work efficiently to resolve your case so you can move forward with your life. We know you want to put this devastating period behind you. You can depend on us to provide dependable services, support, and guidance through the complex legal process. If you were the victim of a coal, log, or refrigerator truck accident, call Minner Vines Moncus Injury Lawyers at (859) 550-2900 for a free consultation.