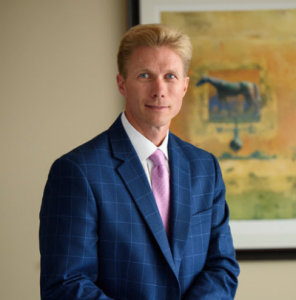 When you move your loved ones into a nursing home, you expect that they will be provided the proper nutrition, hydration, and care that will keep them healthy. The elderly, in particular, are at risk for dehydration, and nursing home staff must ensure that residents get the fluids they need. Dehydration can cause serious medical issues and is a significant sign of neglect.
Minner Vines Moncus Injury Lawyers has experience seeking compensation in nursing home dehydration cases just like yours. We know the devastating effects this can have on your life and the life of your loved one. When an individual lacks adequate fluids, it can lead to dehydration. Severe dehydration can cause seizures, brain swelling, kidney failure, coma, and even death. The elderly, especially those with a chronic illness, are at a higher risk for dehydration. The nursing home staff have a responsibility to monitor their patients' fluid intake, especially if the patient is unable to drink water without assistance.
Contact our experienced and compassionate Lexington nursing home abuse lawyers today at (859) 550-2900 or reach out to us online to schedule a confidential consultation right away. Our attorneys are standing by, ready to assist you.
Common Causes of Dehydration in Nursing Homes
We know drinking a sufficient amount of water every day is vital to our health. Staying hydrated is especially important for the elderly. There is a natural loss of water in the body, as well as thirst sensation as we get older. Additionally, certain medications, such as ACE inhibitors and SSRIs, can suppress thirst. Some of the most common causes of Lexington nursing home dehydration include:
Diarrhea or Vomiting: Both can cause an individual to lose water and electrolytes quickly in a short amount of time.
Fever: Generally, the higher someone's fever, the more dehydrated they can become.
Fear: Many elderly patients will refrain from drinking too much water out of fear that no one will be around to help them get to the bathroom.
Medications: Patients in nursing homes take a variety of prescription drugs every day that can prevent them from feeling thirsty. Certain medications can also cause someone to urinate more frequently, which, in turn, can lead to dehydration.
Age: After age 60, the proportion of bodily fluids to body weight drops. This decrease in natural fluids can cause dehydration if water intake isn't monitored carefully.
Symptoms of Lexington Nursing Home Dehydration
The nurses and staff in a nursing home should diligently track the daily fluid intake of their patients. The amount should also be adjusted depending on the medications they're taking and any illness they have. There are physical symptoms that can alert you to possible dehydration.
Mild Dehydration Symptoms:
Unable to urinate or dark yellow urine
Muscle cramps
Headaches
Weakness or a general feeling of being unwell
Sleepiness
Irritability
Severe Dehydration Symptoms:
Rapid, but weak pulse
Convulsions
Low blood pressure
Faster breathing
Bloated stomach
Severe cramping and muscle contractions
Dry and sunken eyes
If you know the symptoms to watch out for, you'll be able to get your loved one the help they need. Neglect is all too common in nursing homes, and if suspect your loved one is suffering from dehydration, you may be able to seek compensation from the nursing home.
How Can I Seek Compensation from a Nursing Home in Lexington?
Dehydration is something that can easily be prevented. If elderly patients become neglected in the nursing home, dehydration can lead to severe complications. If you believe your loved one was the victim of neglect, you should hire an attorney from Minner Vines Moncus Injury Lawyers immediately. We will launch a thorough investigation into your claim to determine if the nursing home should be held liable.
If you believe neglect caused your loved one's dehydration, the first thing you should do is notify the nursing home staff. Make sure the incident is documented and put in the patient's file. You can have your loved one transferred to a hospital for any necessary treatment as a result of their dehydration. Their medical records can be used in your Lexington nursing home case to prove negligence.
All businesses, including health care facilities, carry liability insurance. We will be able to file an insurance claim with the nursing home's insurance carrier. We'll be sure to gather all of the evidence we believe is necessary to prove the nursing home was at fault for the dehydration that led to any complications. Depending on the liability coverages listed in the insurance policy, we will try to negotiate a settlement to cover any damages you incurred because of this incident.
Compensation that your family could be eligible to recover includes:
Medical expenses
Pain and suffering
Wrongful death (if the resident passed away due to dehydration or dehydration-related issues)
In certain, rare circumstances, a jury might award punitive damages to punish a facility for gross negligence or willful neglect. These are rather unusual, but could potentially be a factor.
When we seek compensation for your loved one, we will submit documentation showing your loved one's condition, as well as any proof we have that the nursing home failed to provide the necessary care your loved one needed and deserved.
While most injury claims result in a negotiated settlement, our attorneys prepare every case as if it will go all the way to trial. We are willing and ready to do whatever it takes to get your family the compensation and justice that you're entitled to. This means that we will not be bullied or tricked into accepting anything less than the full and fair amount that the responsible party needs to pay.
Contact Our Lexington Nursing Home Abuse Lawyers Today
Did your loved one suffer from dehydration in a nursing home in Lexington? Do you feel that the nursing home staff, management, or facility owners were negligent in the care provided to someone close to you? If so, contact our Lexington nursing home abuse attorneys at Minner Vines Moncus Injury Lawyers for help right away.
Your case is important to us. You'll receive direct, one on one communication with your attorney, and we'll help you understand the legal process at each stage. Our primary focus will be to put an end to this dangerous neglect and to get your loved one and your family the justice you so rightly deserve. Call us today at (859) 550-2900 to schedule a free consultation to discuss the specifics of your case.