March 11, 2021 | Nursing Home Abuse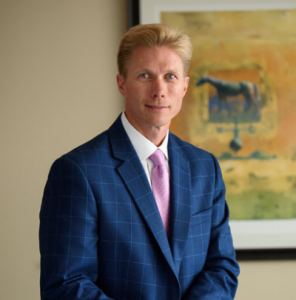 Abuse and neglect in nursing homes are too common. The numbers of abuse and neglect cases are shocking. Even more shocking is the fact that nursing home abuse and neglect cases are grossly underreported.
Below are just some of the statistics about elder abuse and neglect in nursing homes.
Shocking and Disturbing Nursing Home Abuse and Neglect Statistics
According to NCOA, it is estimated that 1 in 10 seniors over the age of 60 years has been the victim of some type of elder abuse. Some sources report that five million elders are abused each year. However, one study estimates that only 1 in 14 cases of elder abuse are reported.
A Department of Health and Human Services Office of Inspector General (OIG) report from 2014 found that approximately one-third of elderly residents in nursing facilities were the victims of adverse or temporary harm events. Almost 60 percent of the events were preventable. Another report found that most adverse events in nursing homes were primarily caused by understaffing and inadequate treatment.
Another OIG report in 2012 found that 85 percent of nursing homes in the United States reported at least one allegation of neglect or abuse.
CNN reported in 2017 that rape, sexual assault, and abuse of nursing home residents were widespread and underreported. More than 16,000 sexual abuse complaints had been filed since 2000 in long-term care facilities. Shockingly, very little was being done by the nursing homes or government agencies to stop the abuse.
The federal government cited more than 1,000 nursing homes for failing to prevent or mishandling cases involving sexual abuse, rape, or sexual assault at their facilities. Almost 100 of the facilities had been cited multiple times.
For-Profit Nursing Homes Provided Worse Care
A University of California study in 2011 found that large, for-profit nursing homes provided the worst care for patients. More patients sustained harm in these facilities compared to government-owned and non-profit nursing facilities. The ten largest for-profit chains were cited for 41 percent more serious deficiencies compared to the best facilities.
Deficiencies discovered included:
Resident mistreatment
Failure to prevent pressure sores
Infections
Resident weight loss
Poor sanitary conditions
Falls
Other problems that could cause serious harm to residents
The four largest for-profit chains of nursing homes purchased by private equity companies from 2003 through 2008 had more deficiencies after they were purchased.
Unfortunately, government oversight does not stop the problem. A report by the New York Times in 2017 found that once the increased government scrutiny goes away, the dangers for patients return. Over one-half of the nursing homes that graduated from special focus status harmed residents or put residents in serious jeopardy again.
What Are the Risk Factors for Nursing Home Abuse and Neglect in Kentucky?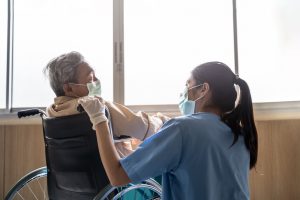 Several risk factors could increase a nursing home resident's chance of being abused or neglected. For example, a mental impairment prevents a resident from telling anyone about the abuse or neglect. Alzheimer's Disease and dementia are just two examples of mental impairments that could increase a resident's risk of nursing home abuse or neglect.
Low social support or social isolation is another risk. Residents who do not have regular visitors or people to advocate for them are often at a higher risk of all forms of mistreatment. Staff members know that no one will check on the person, so they can treat that resident however they desire, including abusing the person.
Poor physical health and functional impairments can also increase the risk of elder abuse or neglect. The person is unable to defend themselves or get away from the abuser. Poverty and lower-income is also a risk factor elder abuse.
Nursing Home Abuse and Neglect Are Serious Public Health Concerns
The harm caused by elder neglect and abuse in nursing facilities can be permanent and severe.
The impacts of abuse and neglect in nursing homes include:
Psychological impacts can include depression, emotional distress, anxiety, more significant declines in mental health, and low self-worth
Physical impacts include physical injuries that can lead to permanent impairments, decreases in quality of life, and increased risk of premature death
Hospitalizations and disability increase because of neglect and abuse, as do medical costs
Financial impacts include economic losses for residents who are victims of financial abuse, as well as for families who provide financial support for their loved ones
Nursing home abuse and neglect is a difficult subject to discuss. Most people do not want to consider that elder individuals are being mistreated, abused, and neglect each day in the United States.
You can do something about it. If your loved one is in a nursing home, make an effort to visit more often and watch for signs of abuse or neglect. File complaints with the Kentucky Cabinet for Health and Family Services Division of Health Care to report nursing facilities that provide inadequate or negligent care.
Contact the Kentucky Long-Term Care Ombudsman program to inquire about volunteering. Trained volunteers visit nursing homes and give a voice to those who cannot speak for themselves.
Contact Our Nursing Home Abuse Law Firm in Lexington Today To Get More Information
The lawyers at Minner Vines Moncus Injury Lawyers need us to fight for their right to live in a caring, compassionate, and safe environment free from abuse and neglect.
Contact us at our office in Lexington or online to speak to a nursing home abuse lawyer to discuss filing a lawsuit on behalf of your loved one who is the victim of nursing home abuse or neglect. Forcing nursing homes to take responsibility for their wrongdoing and negligence can force some facilities to shut down or change their ways.
Minner Vines Moncus Injury Lawyers
325 W Main St #210, Lexington, KY 40507
(859) 550-2900