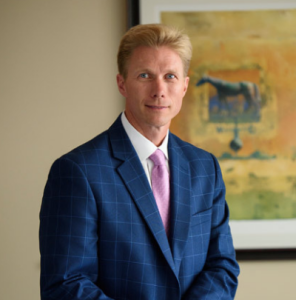 Elder abuse can take many forms in nursing homes and eldercare facilities with financial exploitation being one of the most prominent. Staff members or nurses in nursing homes can easily take advantage of their patients' trust or inability to make sound decisions. When unscrupulous employees take advantage of a resident (especially those who are isolated or lack family support and oversight), they should be held accountable for their actions. The Lexington nursing home abuse lawyers of Minner Vines Moncus Injury Lawyers will take swift and decisive action if you believe your family member was the victim of financial exploitation. We will aggressively act to hold the employee responsible, and potentially the facility as well if employees weren't adequately vetted, trained, or supervised.
Here, we'll outline the key facts you need to know about financial abuse of the elderly in nursing homes, including the populations that are most at risk of being exploited and what financial exploitation might look like. Being aware of the warning signs and risk factors of financial abuse could help protect you and your family from exploitation in the future.
If you suspect that your loved one has been the victim of fraud or theft in a nursing home, turn to our team right away for help. Our nursing home abuse lawyers in Lexington can be reached by phone at (859) 550-2900 or online, 24/7. Contact or call us right away, and let us help you take immediate action to put an end to this abuse.
What is Financial Abuse?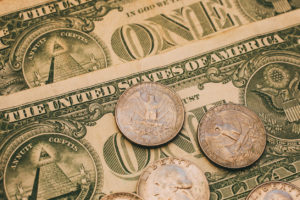 Financial abuse or exploitation happens anytime someone illegally or improperly uses another person's financial assets or funds. Sometimes, the victim's own family members commit this crime, but in nursing homes, staff members can easily manipulate residents into handing over money or signing documents that relinquish their financial autonomy to the staff member.
There are a number of ways that nursing home employees can financially exploit their residents, such as:
Outright theft of property or money from the resident
Forging the resident's signature on checks or legal documents
Deceiving the elderly resident or committing fraud in order to win the resident's trust
Calling the elderly resident under false pretenses and using scare tactics or other means of manipulation to convince the resident to send them money
Committing identity fraud and opening credit cards in the resident's name, running up debt until the card is maxed out
Faking love or affection toward the elderly person, convincing them to sign over all their assets in their will to them, especially if the victim has few or no family members around to advise against it
We trust that the staff members at the elder care facilities we select will honor their duty to care for our loved ones, and will not attempt to steal from them. If they exploit the residents they are charged with caring for, the individual could face criminal charges by the state and/or civil action from the individual and their family.
Who is at Risk?
Anyone can be financially abused, but unfortunately, some nursing home residents are more susceptible to falling victim to this crime. The people who are most at risk of being exploited are:
Lonely or isolated, especially if they don't have family members who visit often or keep in touch with them
Mentally or physically disabled, as this often forces them to be more dependent on the nursing home staff
Grieving the recent loss of a loved one, as this makes them more emotionally vulnerable and possibly absent-minded when it comes to their finances
Not well-versed in financial planning or maintenance, as they might not be aware of red flags in their bank statements
It is critical to watch for the signs that your loved one is being exploited or stolen from. Below, we'll outline the signs that you should be on the lookout for when considering the care that they are receiving.
Signs of Financial Abuse
Fortunately, there are some warning signs that you can watch for if you suspect that your loved one might fall victim to financial exploitation. Of course, keeping in touch with them, visiting often, and routinely checking their bank activity might prevent this abuse from happening. If you notice any of the following warning signs, it could be indicative of possible or future abuse.
The presence of one or two of these signs doesn't necessarily mean that your loved one is being abused, but might be something to be aware of. They include:
There are unexplained ATM withdrawals that the elderly person cannot explain
The elderly person complains of missing belongings or cash
The victim changes their spending habits, such as not going out shopping or out to eat as often as they used to
The elderly resident isn't aware of the basic facts of their financial assets
The resident's nurse or aide attempts to explain away suspicious financial activity, but their explanations are implausible or dubious
The resident suddenly seems worried about their financial situation
The resident's aide or nurse starts referring to the resident as their "best friend"
If you suspect abuse, don't hesitate to contact an experienced nursing home abuse lawyer right away. Your lawyer can review the facts of your case and will help you determine the best course of action to put a stop to this financial exploitation.
Who Commits This Crime?
Most nursing home employees and nurses sincerely care about their residents, but there are always a few exceptions. American nursing homes are notoriously understaffed, leaving employees overworked, underpaid, and burnt-out. This sometimes leads staff members to take advantage of their residents, either out of financial strain or resentment toward the elderly.
Look for these signs when trying to determine who might be taking advantage of your loved one:
They feel entitled to the elderly person's belongings
They struggle with addiction, alcoholism, or gambling, that leaves them in financial strain
They start showing excessive affection toward an elderly resident who just lost a loved one
They overcharge for their services
What to Do If You Suspect Your Loved One is Being Victimized in Lexington
Staying in touch with your loved one and keeping an eye on their bank accounts can help prevent this type of abuse. If your family member seems unsure of their financial assets, if there have been suspicious withdrawals from their accounts, or if some of their property is missing, you may want to begin an investigation. Always speak plainly with your elderly loved one. If you suspect they are being taken advantage of, sit down with them and talk about it in person. You might be mistaken, so it is better to discuss everything frankly.
If you are still suspicious of foul play after discussing it with your loved one, consult with an attorney who has extensive experience handling cases involving financial abuse in nursing homes right away. The employee, the facility, and other parties can and should be held accountable for their actions, and a knowledgeable attorney can help you get the answers and justice that you deserve.
Contact A Lexington Nursing Home Abuse Attorney
If your loved one was financially exploited in a nursing home, the Lexington nursing home abuse attorneys at Minner Vines Moncus Injury Lawyers will be ready to put our experience to work for you. We have a long history of handling cases involving elder abuse and understand the anger and emotional stress that comes with discovering that your loved one was mistreated. We are ready to stand up for your family, and we'll make sure that all parties responsible are held accountable. Call us at (859) 550-2900 to discuss your rights today.