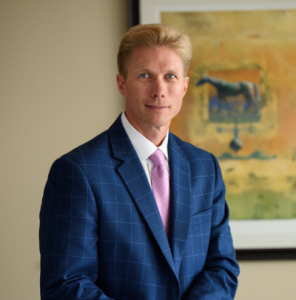 Nursing home abuse is one of the most egregious betrayals that you can experience. When you entrust a nursing home with your care or that of a loved one, you expect its staff members to live up to the highest standard. When they abuse or neglect residents, they do exactly the opposite of what they were paid for.
The results of neglect and abuse can include physical injuries, mental distress, and even death. Fortunately, victims of nursing home abuse and their loved ones can pursue compensation for the losses they suffer at the hands of the nursing home staff.
If you need assistance with a nursing home abuse claim in Lexington, KY, contact us at Minner Vines Moncus Injury Lawyers for a free case evaluation at (859) 550-2900.
How Our Lexington Nursing Home Abuse Lawyers Can Help With Your Claim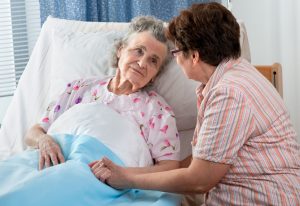 The Lexington nursing home abuse attorneys at Minner Vines Moncus Injury Lawyers have over 100 years of combined experience handling personal injury cases. Our attorneys have won or settled cases worth over $1 billion for Lexington, Kentucky, accident victims.
We provide every client with:
A free initial consultation to assess your case and explain your legal options
Highly-rated attorneys with a reputation for standing up to insurers and at-fault parties
Dedicated attorneys with a track record of holding negligent parties liable for the harm they cause
Nursing home abuse cases often require an aggressive attorney to make sure the nursing home and its insurance company properly compensate the victim. Contact Minner Vines Moncus Injury Lawyers for a free consultation to discuss how we can help you.
How Often Does Nursing Home Abuse Happen?
No one knows exactly how much abuse and neglect nursing home residents endure. Nursing home residents are often unable to report poor or abusive living conditions due to health problems. And even when they do report misconduct by staff members, family members and administrators might not believe them.
Also, nursing home residents might not want to report abuse. They may fear retribution from the staff for reporting problems. They may feel ashamed, particularly if the abuse was related to the resident's physical limitations, such as incontinence.
Instead of using reports from victims, researchers have started asking staff members about abuse or neglect they committed or witnessed. A study by the World Health Organization reported that two-thirds of staff members reported that they had abused institutional residents in the past year.
And a survey of nursing assistants in the U.S. gave even more troubling statistics. Over 80% of nursing assistants across 31 facilities reported that they had witnessed some form of psychological abuse against residents over the past year. 
These acts included:
Yelling or cursing at residents
Isolating residents from other residents
Denying visits from family members
Threatening residents with bodily harm
Withholding food or water from residents
Another 36% of nursing assistants had witnessed some form of physical abuse, such as unwarranted use of restraints or hitting residents.
Nursing Home Abuse and Neglect Statistics in Lexington
Kentucky has over 20,000 seniors in nursing homes. Although nursing homes are subject to regulation by the Commonwealth, its agencies do not publicly report statistics about abuse. Instead, they only announce the results of investigations that find evidence to support accusations of abuse or neglect.
Lexington is second only to Louisville in its number of nursing home facilities. 
Lexington has 14 licensed residential facilities, including:
Nursing homes
Assisted living centers
Rehabilitation facilities
In total, these facilities hold licenses to house up to 1,411 residents. The largest facility has 164 beds, and the smallest only houses 34 residents.
Neither Kentucky nor Lexington releases statistics about nursing home abuse. But drawing from the studies described previously, you can infer some nursing home abuse statistics in Lexington, KY, including:
As many as 1,140 residents have been subjected to yelling, cursing, or insults
Up to 507 residents may have been hit, pushed, grabbed, or restrained
Staff members may have denied food to up to 125 residents
These statistics do not account for three other types of elder abuse. Statistics about these types of abuse are even more difficult to compile.
Nursing home neglect happens when a nursing home fails to meet a resident's needs. In most cases, this happens due to poor training, a lack of resources, or a failure to communicate with residents. The effects of neglect on residents could range from bedsores to failing to take necessary medications.
Financial abuse occurs when a home or its staff overcharges or steals from residents. This form of abuse could include petty theft of the resident's belongings to embezzlement of the resident's entire life savings.
Sexual abuse happens when staff members engage in unwanted or inappropriate sexual behavior. This type of abuse often causes mental and physical trauma.
Schedule a Free Consultation With Our Lexington Nursing Home Abuse Lawyers
Nursing home abuse can lead to mental and physical injuries that last the rest of a victim's life. You don't have to bear this burden alone. Contact Minner Vines Moncus Injury Lawyers to discuss your abuse or neglect case with an experienced injury attorney.