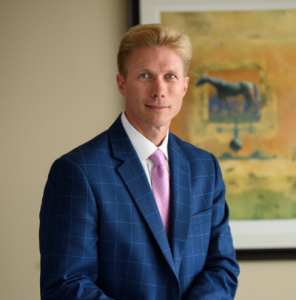 It's one of the last things you would expect to find happening in a nursing home facility, but unfortunately, sexual abuse is an underreported problem that countless elderly residents have been forced to endure. Caregivers or staff members abuse their authority and abuse those who can't fight back, or who don't have the voice to fight back. It is a disturbing reality that more and more families have to face.
At Minner Vines Moncus Injury Lawyers, we know that you are your family member's most valuable resource. If your loved one has been sexually abused or you suspect abuse is taking place, you have the power to secure your loved one's safety and hold the abusers responsible for their reprehensible actions.
The legal team of Lexington nursing home abuse lawyers have the experience and resources to get you and your loved one the justice and compensation you deserve. Our compassionate team understands the pain, anxiety, and trauma your family is going through. We want to help you overcome these challenges and hold accountable the abusers and those who failed to protect your family member. Call (859) 550-2900 to schedule a consultation today.
What Is Sexual Abuse?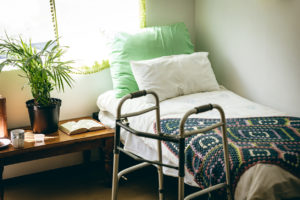 The question may seem like it has an obvious answer, but there are many different forms of sexual abuse. Understanding these different forms can help people identify when abuse may be taking place. Sexual abuse against the elderly is defined as any type of sexual contact with an elderly person that is unwanted or where disapproval cannot be clearly communicated.
Many sexually abused older adults have been abused specifically because they have no way of saying no either because of mental or cognitive impairments like dementia. No means no, but not being able to consent doesn't mean yes, either. Forms of sexual abuse may include:
Unwanted touching of a sexual nature
Rape
Oral sex
Forced nudity
Forced masturbation or making someone watch masturbation
Taking sexually explicit photographs or videos
Taking nude photographs of residents bathing or being dressed or cared for
It can be difficult to know when sexual abuse is occurring, which is why it's so important to watch for the signs of sexual abuse.
Signs of Elder Sexual Abuse
The World Health Organization finds that there have been 16,000 reports of sexual abuse in nursing homes since 2000. At least 30 percent of people over the age of 65 have been victims of sexual abuse. The most disturbing thing about these numbers is that most cases of abuse go unreported.
There are a number of reasons that sexual abuse is so grossly underreported in nursing home facilities. One reason is simply that the victim doesn't have the ability or capacity to speak up. They may have a physical or mental limitation that hinders their ability to clearly communicate their abuse.
Another reason that abuse may go unreported is a common theme in many sexual abuse cases, the feelings of shame, guilt, or embarrassment. It may be emotionally difficult to talk about the fact that you have been violated in such a private way. The emotional trauma and complexity that comes with sexual abuse is a tough barrier to overcome and talk about, especially with family and friends.
Another complication of reporting sexual abuse stems from the power dynamic between residents and caregivers. The resident is completely dependent on the caregiver for their everyday needs like medication, food, medical care, even being allowed to participate in social interactions. They may be afraid to report the person they are dependent on. A caregiver may also use threats to keep the victim silent. Being able to speak up about abuse may not feel like a viable option.
If a resident is unable or unwilling to admit that they are being abused, what can a family member do to make sure they are safe? Here are some of the more common sexual abuse warning signs to be vigilant of:
Pelvic injuries or fractures
Problems walking or sitting
Bloody undergarments or sheets
Unexplained bruises in the genital area or on the thighs
Irritation, itching, or pain in or near genital areas
Developing an STD
Depression, agitation, or anxiety
Social or emotional withdrawal
Acting unusually aggressive or sexual, engaging in inappropriate behavior
Symptoms of post-traumatic stress disorder (PTSD)
Suicide attempts
Not all signs of abuse are physical. The psychological damage of sexual abuse can be traumatizing. Any type of unusual or new behavior may be cause for concern. While women are six times more likely to be the victims of elder sexual abuse, it can happen to men as well.
How Does Sexual Abuse in Nursing Homes Happen?
One of the reasons sexual abuse can be so prevalent in nursing homes is the fact that the population is seen as weak and vulnerable, easy to exploit, and take advantage of. Many victims of sexual abuse are residents that suffer from some form of dementia. They are easy targets to prey upon, with very little risk of being caught or exposed since the victim is typically unable to communicate.
Another sad statistic of sexual abuse among the elderly is the fact that many residents who do have the ability and courage to come forward aren't believed, and their complaints are never taken seriously.
A report by CNN found that, many times, the nursing homes themselves were slow to investigate allegations of abuse. Red flags went ignored, and residents were told their memory must be foggy or inaccurate. Some nursing homes may go so far as to ignore or bury claims of sexual abuse in order to avoid lawsuits and government fines. Here are some of the other reasons that sexual abuse in nursing homes is an underreported problem:
Victims may have cognitive conditions which limit their capacity to communicate
Complaints are ignored or not taken seriously
Facilities want to avoid fines or government interference
Caregivers are improperly screened, or background checks are not completed
Caregivers have inadequate training
When nursing home facilities fail in their duties to protect their residents, the burden falls on families to watch for signs of abuse and protect their loved ones. But they don't have to do this alone.
How Can An Abuse Lawyers in Lexington Help?
The sexual abuse of the elderly is a despicable act. The type of person who would resort to such behavior is certainly not the type of person who should be responsible for the care of others.
At Minner Vines Moncus Injury Lawyer, we firmly believe that your elderly family member deserves to live out their golden years with dignity, surrounded by love and compassionate care. Abusive caregivers and negligent nursing home facilities must be held accountable. While you are your family member's most important advocate, we can help guide you through the steps to ensure your loved one's safety. We'll be by your side every step of the way.
If your loved one has suffered sexual abuse while in a nursing home or you suspect abuse is taking place, contact our Lexington nursing home abuse attorneys immediately at (859) 550-2900 to schedule a consultation. Let us help you review your legal rights.