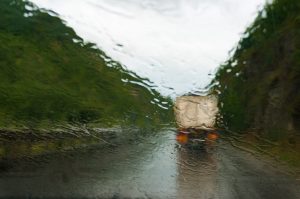 Bad weather can occur at any time and frequently without warning. Driving during bad weather can quickly lead to a dangerous situation, as visibility and road conditions worsen. However, it is not always possible to avoid driving during bad weather. You can take precautions that keep you safe and prevent a car accident. Unfortunately, you cannot count on other drivers to follow these safety precautions as well.
During bad weather, another driver's poor decisions can cause a serious accident, despite your best attempts to keep yourself and your loved ones safe. However, no one should expect you to pay for the harm another driver causes during a bad weather accident.
You have the right to seek compensation for the suffering you have experienced, and the Lexington car accident lawyers at Minner Vines Moncus Injury Lawyers are prepared to fight for you. If another driver hurt you or a loved one, you cannot afford to wait any longer to get the financial support you need. Contact Minner Vines Moncus Injury Lawyers at (859) 550-2900 today, for a free consultation on your case.
Why You Need a Lawyer After a Bad Weather Conditions Accident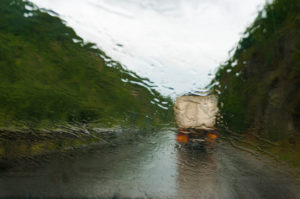 Trying to understand your rights under the law is difficult even during the best circumstances. After an accident, however, this task may feel almost impossible. You are trying to manage intense emotions and physical pain, and you do not have the time or the energy you need to file an injury claim and seek compensation on your own.
Furthermore, reaching a fair settlement can mean the difference between security for your future and devastating financial losses. You cannot afford to make any mistakes during the claims process, which could jeopardize your ability to receive the compensation you need.
That is why you must work with a skilled car accident attorney, who will guide you through the entire process and build the best possible case on your behalf. Your attorney will make sure that you know your rights and have the evidence you need to secure the maximum compensation from the insurance company. They will also prepare your case to go to court, if necessary, to win the full and fair compensation you deserve.
With an attorney by your side, you will dramatically reduce your own stress while increasing your chances of significant financial recovery.
Why Choose Minner Vines Moncus Injury Lawyers to Handle Your Case
Minner Vines Moncus Injury Lawyers has been dedicated to protecting the citizens of Lexington for decades. Our lawyers have spent years gaining skills and experience in personal injury law, and we will put our knowledge to work on your case. We have a proven track record of success on cases of all sizes and levels of complexity, which will allow us to bring you justice.
The team of attorneys at Minner Vines Moncus Injury Lawyers stands out among lawyers because of our attention to detail in every case. We take the time to get to know you and your case, so we can answer your questions and ensure that we take the approach that is right for your needs.
When you work with Minner Vines Moncus Injury Lawyers, you are no longer simply a client, you become a part of our family, and we will do everything in our power to protect you and your rights.
Understanding Weather-Related Car Accidents
The weather conditions play a major role when you are driving. You may not recognize the importance of weather during a clear and sunny day. However, during storms, snow, or fog, it is apparent that the road has become a more dangerous place.
The U.S. Department of Transportation estimates that 21% of all car crashes result from poor weather conditions. Bad weather accidents are not only common, but they are extremely dangerous. In a single year, weather-related car accidents kill approximately 5,000 people and injure around 418,000.
There are many types of bad weather that affect the road, your car, and your driving ability differently. Some of the most common bad weather conditions that lead to accidents include:
High-speed wind reduces a vehicle's stability and blows objects into the road.
Rain impairs visibility, road traction, and may impact electricity controlling traffic signals and streetlights.
Fog lowers visibility and reduces the efficacy of headlights.
Snow and ice reduce traction and increase the risk of sliding or spinning.
Flooding increases the risk of uncontrolled sliding and skidding, also called hydroplaning.
Any of these weather conditions can significantly increase your chance of an accident, as drivers are more likely to lose control of their cars. Many drivers are also unsure of how to react to bad weather conditions, which can cause them to overcorrect and make a bad situation worse.
In addition to the factors listed above, drivers often encounter higher levels of traffic during bad weather. Uncontrollable road conditions and increased traffic density are an extremely dangerous combination for everyone on the road.
Risky Behavior During Bad Weather
When bad weather arises, drivers need to take additional steps to stay safe while on the road. This includes paying closer attention to the road as well as making changes to account for reduced traction, high traffic, and reduced vehicle control.
Some of the behaviors that increase the risk of an accident during bad weather include:
Tailgating
Talking or texting
Eating or otherwise multitasking in the car
Road rage
Failure to use turn signals
Failure to obey traffic signs
If a driver engages in these risky behaviors while driving in bad weather, the chance that they will cause a serious accident increases dramatically.
Contact Our
Lexington Car Accident Law Firm
The way a driver reacts to poor weather conditions can mean the difference between arriving at your destination safely and experiencing a devastating accident. Every driver has a duty to keep themselves and others safe while on the road. When someone fails to do this, they need to face the consequences of their actions.
If a driver hurt you or a loved one during bad weather conditions, you deserve compensation for the pain and suffering you have experienced. The Lexington car accident attorneys at Minner Vines Moncus Injury Lawyers are ready to help you fight for the money you need. Take action on your case today by calling Minner Vines Moncus Injury Lawyers at (859) 550-2900 or filling out our online contact form.