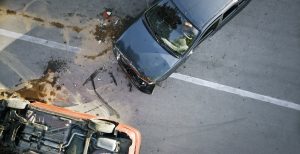 Lexington, KY has had a positive trend over the past four years. Except for an unusual 2020 that saw pandemic lockdowns, the total collisions have dropped from a high of 17,105 in 2017 to a low of 14,448 in 2021.
Despite this improvement, over 40 people died, and 1,800 were injured in traffic accidents in 2021. According to the Commonwealth of Kentucky, traffic fatalities and injuries cost the state's economy $3.3 billion in medical expenses, lost wages, and property damage.
Here are some facts and statistics about Lexington, Kentucky car accidents and information about how our experienced personal injury attorneys at Minner Vines Moncus Injury Lawyers can help if you've suffered injuries from a car accident.
How Minner Vines Moncus Injury Lawyers Can Help After a Car Accident in Lexington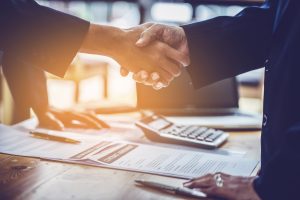 Our award-winning car accident attorneys have recovered billions of dollars in compensation for our clients.
The personal injury lawyers at Minner Vines Moncus Injury Lawyers have over 70 years of combined experience representing victims of:
Our firm was awarded an AV preeminent rating from Martindale-Hubbell and is well-known and respected by colleagues and clients. Most importantly, we are respected by the insurers who know Minner Vines Moncus Injury Lawyers fights aggressively for its clients.
If you get injured in a Lexington, KY car accident due to someone else's negligence, contact Minner Vines Moncus Injury Lawyers for a free consultation to discuss your injury case.
How Common are Lexington Car Accidents?
Lexington has a population of about 320,600 residents. Compared to the U.S. as a whole, Lexington is slightly more dangerous than the rest of the country when it comes to car accidents.
Lexington had 38 fatal traffic accidents that resulted in 41 deaths in 2021. Lexington's fatal accident rate in 2021 was 12.8 fatalities per 100,000 residents. The national average is 11.0 fatalities per 100,000 residents.
At the same time, Lexington is safer than the rest of Kentucky. The statewide average is 16.4 fatalities per 100,000 residents.
Of the 14,448 traffic accidents that occurred in Lexington in 2021:
168 involved pedestrians
60 involved bicyclists
1,808 of Lexington's traffic accidents caused at least one injury
12,640 accidents only damaged property.
About 12.5% of Lexington car accidents resulted in an injury in 2021.
Overview of Lexington Car Accidents
Lexington car accidents result primarily from distraction and inattention. In 2021, the Lexington Police Department attributed 25% of all traffic accidents to distraction or inattention. These causes accounted for over 3,880 traffic accidents in just one year.
Police attributed another 176 traffic accidents to cell phone use. Adding all of these together, over 4,050 car accidents in Lexington resulted from some form of visual, mental, or manual distraction.
The second most common cause of car accidents in Lexington is failure to maintain control. In Kentucky, this usually means that the vehicle was traveling too fast for the road or weather conditions. This does not necessarily equate to speeding.
A driver can travel at or below the speed limit and still lose control of their vehicle due to:
Poor visibility
Slick roads
Tight curves
Intoxicated driving did not break into the top five causes of Lexington car accidents. However, drunk and drugged driving still caused 576 accidents in Lexington in 2021. This represented a 6% improvement compared to 2020.
Weather
Surprisingly, the weather did not play much of a factor in Lexington's car accidents in 2021. The safest months to drive were January and February, despite most of the accidents in those months occurring on wet, snowy, or slushy days.
The most dangerous months to drive in Lexington were August and October. These months saw significant rain, but most of the accidents in those months were in dry conditions.
Times to Drive
The most dangerous time to drive in Lexington in 2021 was during the afternoon rush hour. Accidents peaked between 1 p.m. and 5 p.m. Traffic congestion was likely to blame for this peak.
Common Injuries from Lexington Car Accidents
The most common type of car accident in Lexington in 2021 was the rear-end collision. Nearly 29% of accidents in Lexington were rear-end collisions.
These collisions can cause a range of injuries to passengers of both vehicles due to the whipping action experienced by occupants. Some examples of injuries that result from rear-end accidents include:
Neck strains or sprains
Concussions
Chest bruises
Fractured ribs
Fractured facial bones
If you were injured in a car accident contact Minner Vines Moncus Injury Lawyers to discuss your legal options with one of our personal injury lawyers in Lexington, KY.
Schedule a Free Consultation with A Lexington Car Wreck Lawyer Today
Lexington has improved its car accident record in recent years, but it still has a long way to go. Lexington car accidents are still more likely to cause injuries and deaths compared to the U.S. as a whole.
If you experience a car accident injury in Lexington or lose a loved one to a Lexington car accident, contact Minner Vines Moncus Injury Lawyers at (859) 550-2900 for a free consultation to discuss your case.
We can also help you fight for compensation if your accident involved any of the following types of car crashes: