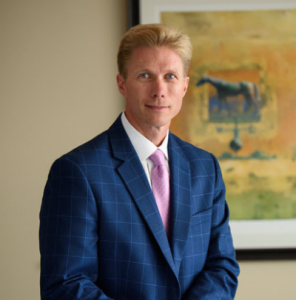 Highway crashes can range in severity from a minor fender bender to a catastrophic, multi-vehicle collision. Accident victims may sustain bumps and bruises or traumatic injuries that require extensive medical care. In either case, the at-fault party and their insurance company may try to undervalue your claim for your medical bills, lost wages, and pain and suffering after an accident.
At Minner Vines Moncus Injury Lawyers, our Lexington highway crashes lawyers help injured clients pursue full compensation for their accident injuries. In fact, our car accident attorney in Lexington, KY, has been battling large insurance companies, trucking companies, and defense firms for decades.
Contact our law firm or call (859) 550-2900 to schedule a free consultation with a Lexington personal injury lawyer. Let's discuss how we can help you recover compensation for your injuries.
Our Lexington Personal Injury Lawyers Handle Every Aspect of Your Highway Accident Claim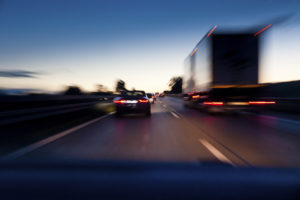 Minner Vines Moncus Injury Lawyers is a nationally recognized personal injury law firm in Lexington, Kentucky with decades of experience.
Our Lexington personal injury attorneys have recovered billions of dollars for our clients over the past century. We've been in business for a long time, and our law office has acquired vast resources and extensive support staff to handle the most complex personal injury cases.
When you hire our law office, you can expect us to:
Investigate your case thoroughly
Provide honest, open communication throughout your case
File a claim with the insurance provider for the at-fault party
Aggressively represent you in settlement negotiations and at trial
Answer your questions promptly and provide updates about your case
Use our extensive resources to fight for maximum compensation for you
We encourage you to reach out to our office to schedule a free consultation with one of our Lexington car accident lawyers. Get the legal advice you need from a trusted, aggressive advocate for accident victims.
Why Do Highway Accidents Happen?
Most highway accidents are caused by human error and negligence. Sadly, innocent victims are injured and killed because of other drivers' carelessness or recklessness.
Common factors that lead to auto accidents on highways include:
Negligent drivers ignore the road and exhibit dangerous driving behaviors. Road rage is becoming a common factor in many highway accidents and crashes.
Highway Accidents Can Cause Catastrophic Injuries
The risk of traumatic injuries increases with higher speeds. The risk of crashes involving commercial trucks and multiple vehicles also increases the chance of severe injuries from highway accidents.
Highway accident injuries include:
Some victims might sustain a permanent impairment or disability because of an auto accident on the highway. A highway accident can even prevent you from returning to work, caring for yourself, or enjoying your regular daily activities.
What Damages Are Available for a Highway Accident in Lexington?
The types of damages in a highway crash case include noneconomic damages (pain and suffering) and economic damages (financial losses).
Economic damages include lost wages, medical bills, personal care, and other financial losses or expenses related to the accident. A person with a permanent impairment may also experience a decrease in future earning potential and the cost of ongoing medical and personal care.
Noneconomic damages cover the physical pain, emotional distress, and mental anguish caused by the accident and your injuries. They also compensate for decreases in your quality of life. Scarring, disfigurement, and permanent impairments are also examples of non-economic losses.
Property damage claims are separate from personal injury claims. The amount of property damage caused by the crash is generally settled early in the case.
Who is Liable for Damages Caused by Highway Crashes in Lexington?
Liability means that a party is financially responsible for the damages caused by an accident. In most cases, the driver who caused the highway crash is liable for damages.
However, there could be other parties that share in the liability. For accidents involving large trucks, the trucking company, shipper, loader, truck manufacturer, and maintenance facility may share liability for a personal injury claim.
If a defective automobile part contributed to the cause of a car accident, the manufacturer could be partially to blame for the accident. Likewise, if a government entity fails to maintain the highway, it could be liable.
Sorting out the liable parties can be one of the most challenging elements of a highway accident case. Our Lexington car accident attorneys have significant experience in uncovering how an accident occurred and identifying all the parties who might be liable for your claim.
Schedule a Free Consultation With Our
Lexington Auto Accident Lawyers
Highway crashes often come with high costs. You might have considerable medical bills and lost wages. Or, you may have lost a loved one. Our legal team at Minner Vines Moncus Injury Lawyers can help you pursue compensation from the at-fault driver.
Call (859) 550-2900 now to schedule your free consultation with one of our Lexington highway crashes lawyers. We want to hear what happened to you and help you get the justice you deserve.
We can also help you fight for compensation if your accident involved any of the following types of car crashes: