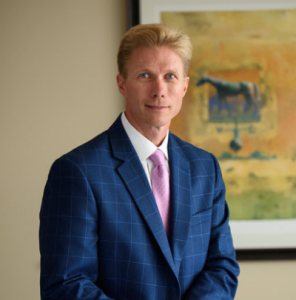 If you have been involved in a car accident in Lexington, Kentucky and are expecting a settlement, the process may not be as quick as you'd like it to be. Many factors can influence the timeline of receiving your compensation, so it is essential to understand what those are and how they might affect your claim.
If you need help with your claim or settlement, contact Minner Vines Moncus Injury Lawyers for a free consultation. Our Lexington car accident lawyers will explain the process and how long your case may take to resolve, contact or call (859) 550-2900 to schedule a free consultation so that we can review the details of your case.
How Our Lexington Car Accident Attorneys Can Help You Resolve Your Case

When it comes to finding the right car accident lawyer for your case, you want to make sure that you hire the best.
Here's why you should choose to work with Minner Vines Moncus Injury Lawyers:
Our team has more than 70 years of combined legal experience. We understand how the legal system works and can help you navigate it with ease.
We have recovered more than $1 billion for our clients, including multiple hundred-million-dollar verdicts. Our track record speaks for itself when it comes to results, and we will work hard to get you the compensation you deserve.
We have been recognized by the National Law Journal for achieving one of the Top 100 verdicts in America.
We'll handle your car accident claim from start to finish so that you can focus on healing and recovering from your injuries.
If you need help with a car accident claim in Lexington, KY, don't hesitate to contact Minner Vines Moncus Injury Lawyers to schedule a free consultation.
How Common Are Car Accidents in Kentucky?
Car accidents are unfortunately a common occurrence on the roads of Kentucky. Consider the following statistics:
In Kentucky, there were 806 traffic fatalities in 2021, which is a 4% increase from 2020.
In Kentucky, there were almost 30,000 injuries from traffic collisions in 2021, a 3% increase from 2020.
In 2019, there were 25 fatal accidents in Lexington, Kentucky, causing 33 fatalities.
Sadly, many of these collisions are avoidable if drivers and others sharing the road exercise reasonable caution.
What Is a Car Accident Settlement?
A car accident settlement is an agreement between the injured party (the plaintiff) and the defendant (the person or company being sued). The defendant agrees to pay an agreed-upon amount of money to compensate the victim for their injuries and financial damages.
What Factors Can Affect the Amount of Your Lexington Car Accident Settlement?
When determining how much money should be paid in a car accident settlement, several factors must be taken into consideration.
These include:
The severity and extent of your injuries
The medical bills incurred
Lost wages due to missed time at work as a result of your injury
Pain and suffering caused by your injury
Any property damage that was caused by the accident
The amount of insurance coverage available from either party involved in the accident
Any punitive damages that may be awarded if malice can be proven
The amount of fault assigned to each party involved in the collision
These factors will determine how much money is awarded in any given settlement.
The Timeline of Your Car Accident Claim Depends on Several Factors
The length of time it takes for a car accident claim to settle depends on several factors, including the following:
The Complexity of the Case
The complexity of a car accident case can affect how long a settlement will take. This could include such things as determining who was at fault, any potential medical issues that arise from the accident, or if there are any complications with insurance coverage.
Additionally, if more than two parties are involved in an accident, the process could be even more complex and time-consuming. It is important to have a lawyer who understands these complexities and can help you navigate them so that your settlement can be reached as quickly as possible.
Disputes Over Liability
Another factor that affects how long a car accident settlement will take is whether there is disagreement over who was liable for causing the accident. If both parties agree on who was at fault, they may be able to reach an agreement quicker than if liability was disputed.
The Severity of Injuries
The severity of injuries sustained in an accident also plays a role in how quickly you can expect your claim to be settled. If an injury requires extensive medical care or rehabilitation, the process could take longer.
You need to reach maximum medical improvement to understand the extent of treatment required now and in the future. Also, additional evidence must be collected and presented for your claim to be approved by the insurance company.
Your Attorney's Experience Level
The experience level of your Lexington car accident attorney also plays a role in determining how long it'll take for you to receive your settlement. An experienced attorney will likely be able to move things along faster because they know what needs to happen and when.
They also understand when aggressive negotiations need to occur and when it's best not to push too hard. On the other hand, an inexperienced attorney may struggle with understanding all the intricacies of car accident settlements, leading to delays in getting paid.
Schedule a Free Consultation With Our Lexington Car Accident Lawyers for Help With Your Settlement
No two cases are ever exactly alike. However, understanding these factors can give you an idea of how long a car accident settlement takes and what you should expect when filing for compensation after being injured in an automobile collision.
If you need help with a car accident claim in Lexington, KY, contact Minner Vines Moncus Injury Lawyers for a free consultation.