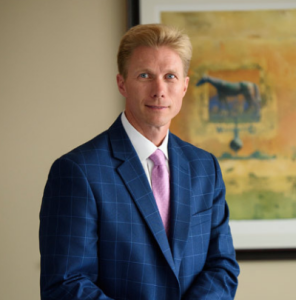 It's normal to miss work after a car accident. If your injuries are severe or you are permanently disabled, you could be out of work for months or years. Some people can never perform their job as they could before the accident. Even though this happens often, that doesn't make it any easier to deal with.
With medical bills and extra expenses piling up, you can't afford to miss a paycheck. You are probably wondering if you can be reimbursed for lost wages after a car accident in Lexington, KY – especially when you weren't at fault.
Luckily, Minner Vines Moncus Injury Lawyers can answer your questions and help you recover lost wages to pay your bills. This is the first step to supporting yourself and your family through this difficult time, contact or call (859) 550-2900 to schedule a free consultation so that we can review the details of your case.
How Can Minner Vines Moncus Injury Lawyers Help Me Recover Compensation for Lost Wages After a Car Accident In Lexington, KY?

A qualified Lexington car accident lawyer can help you recover lost wages after a crash.
At Minner Vines Moncus Injury Lawyers, our attorneys have over 70 years of combined experience. We have recovered more than a billion dollars for our clients, including fighting for lost wages.
Our team has been named among America's Leading Litigation Lawyers in the country by Benchmark Litigation® and Recognized by The Best Lawyers in America® as "Lawyer of the Year." Our highly-qualified attorneys are leaders in the personal injury field and have lectured and taught litigation skills and advocacy to other lawyers in at least 46 states.
When you hire Minner Vines Moncus Injury Lawyers to help you recover lost wages, we can always:
Conduct a thorough intake appointment to understand your needs
Provide 100% confidential legal representation and support
Investigate the car accident to collect evidence
Negotiate with the insurance company on your behalf to get a full and fair settlement
If we don't get what you need, take the case to trial and fight it out in court
You shouldn't waste time struggling to pay the bills. Contact our law office in Lexington, Kentucky, today to set up a free consultation.
What Is Lost Income?
Lost income is money that you would have earned if you hadn't been injured in a car accident. Lost income isn't limited to lost wages for the time that you were out of work. It is a catchall term that recognizes the impact of an injury on your ability to work and earn income as you did before an accident.
Lost Wages, Past and Future
Lost wages are the most common form of lost income. Lost wages are compensation for the money that you would have earned if you had not taken time off of work.
After a car accident, it is common for people to go to the hospital and take time to recover from their injuries. If you have a serious injury, you may need to miss work regularly to go to doctor's appointments. Furthermore, your injury may prevent you from working the same hours as you did before.
While you can recover money for the days you missed, you might also be able to recover money if you anticipate that you will miss more work in the future because of your injury.
Lost Earning Capacity
Lost earning capacity is different from lost wages. Lost earning capacity recognizes that you may not be able to grow and be promoted at work because of an injury. For example, if you suffer from a brain injury because of a car accident, you may have cognitive issues that affect your upward mobility and advancement in your career.
Lost PTO and Sick Leave
If you were hurt in an accident, you might have taken sick leave or paid time off to go to the doctor and get medical care. Even though you were paid for these days, you can still recover compensation for using them.
PIP Insurance
The Kentucky Motor Vehicle Reparations Act outlines the damages that you can recover and the procedure you must follow if you are injured in a car accident. Kentucky is a "choice no-fault" state. That means that when someone is hurt in a car crash, they must first file a claim with the insurance company of the driver of the car they were traveling in rather than the at-fault driver's insurance. Drivers also may "opt out" of the state's no-fault insurance coverage if they so choose.
Kentucky requires each driver, unless they opt out, to have basic Personal Injury Protection (PIP) insurance up to $10,000. This insurance covers medical expenses, lost wages, and out-of-pocket expenses related to a car crash. Your damages or lost wages must exceed $1,000 to recover compensation.
Damages Over $10,000
If your damages exceed $10,000, you can sue the other driver if they were at fault for the accident and one of the following is true:
You have medical costs exceeding $1,000
You broke a bone
You suffered permanent disfigurement
You suffered a permanent injury
Your loved one suffered a wrongful death
If you don't meet one of the above requirements, then you cannot recover more than the PIP limit.
Limit On Payment Of Lost Wages
Unfortunately, there is a basic weekly limit of $200 that you can recover for lost wages. This isn't much, but it is better than nothing. Furthermore, you can only recover your lost wages minus income tax rather than the full pretax amount.
A Car Accident Lawyer Can Help You Get Lost Wages
Now that you know you can be reimbursed for lost wages after a car accident in Lexington, it's time to reach out to a car accident lawyer. Minner Vines Moncus Personal Injury Lawyers are ready to discuss your options and help you receive compensation for your losses