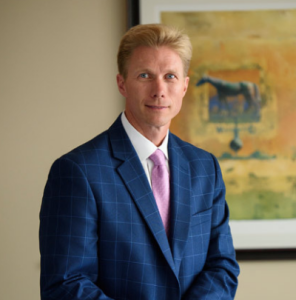 If you were hurt in a car accident in Lexington and no other vehicle hit you, you may think that you're stuck with your medical bills and other expenses. That's not always the case. Other parties, like reckless bicyclists or negligent property owners, could be at fault. You may be owed significant compensation for your medical treatment, missed work, and pain and suffering.
If you were hurt in a single vehicle accident that wasn't your fault, you have the right to pursue compensation for your injuries. Minner Vines Moncus Injury Lawyers will investigate your crash and determine who caused it. We can help make sure that the responsible party pays for their careless actions.
Various factors can contribute to single-vehicle crashes that may allow you to seek compensation, including:
Defective vehicles or parts
Hazardous road conditions
Incorrect or missing signs
Malfunctioning traffic lights and signals
Inadequate street lighting
Dangerous construction sites
Other drivers, bicyclists, or pedestrians
The Lexington single-vehicle accident lawyers from Minner Vines Moncus Injury Lawyers are ready to take on your case and fight for the financial compensation you deserve. To schedule a free consultation with a Lexington car accident attorney, contact or call (859) 550-2900.
Common Causes of Single Vehicle Accidents in Lexington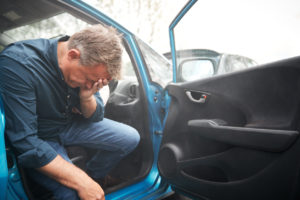 Many car accidents involve two or more vehicles. Typically, one driver fails to pay attention or makes an error. However, there are crashes where only one car ends up damaged. Some of the contributing factors that could cause you to collide with a stationary object instead of another vehicle include:
Road Defects
If there's something in your vehicle's path that you can't avoid, you could lose control and get into an accident. If a government or private entity was negligent in their maintenance, they could be liable for any injuries they cause. Examples of road defects include:
Potholes
Loose gravel
Debris
Cracked pavement
Missing guardrails
Blind curves
Faded paint markings
Defective Car Parts
Car manufacturers sometimes recall specific parts that don't function properly. If you have a defective or recalled part, you could get into an accident when it malfunctions. In these situations, you may be able to initiate a claim against the manufacturer. Examples of car parts that can become defective include:
Brake systems
Airbags
Steering systems
Engine
Seatbelts
Lights
Tires
Transmission
Inadequate or Missing Signs
Traffic signs are there to keep drivers safe and inform them of hazards or upcoming road conditions. If a sign goes missing or gets damaged, an approaching motorist won't know to proceed with appropriate caution. Missing or damaged signage could cause the driver to crash, and the responsible entities could be held liable for their failure to warn.
Malfunctioning Traffic Signals
Traffic signs and signals are crucial to ensuring all drivers, pedestrians, and bicyclists are safe on the roads. If a signal is faulty, a pedestrian might think it's safe to cross the street in front of an oncoming car. If you have to swerve out of the way, you could collide with a tree, pole, or another stationary object. In these situations, the government entity responsible for the signals could be liable for your crash.
Poor Lighting
Adequate lighting is necessary for drivers, especially when you're driving at night. If you can't see where you're going, you could hit debris in the street or not know that there's a sharp turn ahead. If you're traveling at high speed, you could roll your car or crash into something along the side of the road. If street lights aren't repaired or replaced adequately, the government or private entity responsible could be held liable for any crash they cause.
What to Do If You Get Hurt in a Single-Vehicle Accident in Lexington
If you get hurt in a crash that only involves your vehicle, follow these steps to protect your safety and your right to compensation from an injury claim.
Call 911. If you sustained an injury, don't drive away from the scene to seek treatment. Wait for law enforcement to arrive and perform an investigation. Don't admit fault and keep answers to their questions short. If necessary, ask for immediate transportation to emergency medical treatment.
Take pictures of the accident site, including anything that might have caused the crash, like a pothole.
If any bystanders witnessed the accident occur, ask them for their version of events and get their names and phone numbers to back up your claim.
Get a professional evaluation of your injuries. Single vehicle accidents can result in injuries that victims don't recognize immediately. Check with a doctor to make sure you don't have an invisible injury.
Follow your doctor's instructions and follow up for additional appointments. Continue to seek medical treatment until they release you from their care.
Hire a Lexington single-car accident lawyer from Minner Vines Moncus Injury Lawyers to file an insurance claim on your behalf. The legal process can be confusing, and we have the experience to build a case that gets favorable results.
Who is Liable for My Single Vehicle Accident in Lexington?
Sometimes no other part is to blame for your accident. But if you think anything or anyone else contributed to the crash, someone else may be liable for the crash. An attorney can determine whether another party is at fault.
Government Entity
If a defective road caused your accident, you could file a claim against the city or state government. Unfortunately, government entities often have something called sovereign immunity, which protects them from many claims.  Your lawyer will evaluate whether your crash allows for legal action in situations like government negligence.
Vehicle or Parts Manufacturer
If you have a defective or recalled car part that malfunctioned while driving and led to the accident, you could file a claim or lawsuit against the manufacturer. Manufacturers are responsible for testing their products for safety and ensuring users are aware of potential hazards. If they sell something they know is harmful or don't issue adequate warning labels, they could be held liable for injuries.
Another Party
Sometimes a car crash involving only one vehicle is nonetheless caused by another vehicle. Maybe someone ran a red light, and you had to swerve to avoid hitting them, crashing into a tree. Perhaps a pedestrian stepped onto the street without checking for oncoming cars, and you veered into a stationary object. You might be able to file a claim with another party's liability insurance company if their actions caused you to crash your car.
Contact An Auto Accident Lawyer in Lexington to Fight For Your Case
The Lexington single-vehicle accident lawyers from Minner Vines Moncus Injury Lawyers have been helping injured victims like you for decades. We dedicate our time and attention to each client we work with. When you hire us, we create a plan that meets your individual needs. You can count on us to seek the justice you deserve against the negligent party that caused your injuries.
If you want to find out more about the legal services we offer, schedule a free consultation. Our conversation is no obligation, so you can understand the full range of options available after a single-car accident in Lexington. Call us today at (859) 550-2900. Our legal team is available 24/7 to take your call.
We can also help you fight for compensation if your accident involved any of the following types of car crashes: