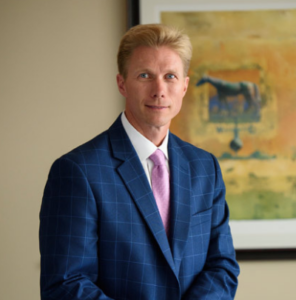 Various studies prove that car seats reduce a child's risk of death in a car accident by 26% and the risk of injury by 55%. This dramatic improvement in child safety pushed Kentucky's legislature to adopt car seat guidelines in 2008.
Lexington, Kentucky, has rich gorous child car seat guidelines. These guidelines tell drivers exactly which type of child car seat they must use as the child grows.
How Minner Vines Moncus Injury Lawyers Can Help After an Accident in Lexington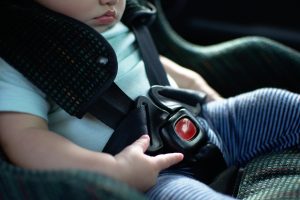 When a traffic accident injures your child, an experienced Lexington car accident lawyer from Minner Vines Moncus Injury Lawyers can help you recover injury compensation on their behalf. Minner Vines Moncus Injury Lawyers has recovered over $1 billion in injury compensation for its clients.
Contact us to schedule a free consultation at (859) 550-2900 to discuss what Minner Vines Moncus Injury Lawyers can do for your car accident case in Lexington, KY.
How Common Are Accidents Involving Child Car Seats?
Sadly, accidents involving children and child car seats are common. In 2019, about 250 children were injured in car accidents every day in the U.S. Over the entire year, over 91,000 children suffered car accident injuries. Vehicle crashes also claimed 608 youth fatalities in 2019.
Nearly 40% of the children who died were not using appropriate child restraints. This means they were not restrained or were using the wrong kind of restraint.
In 2020, Kentucky had 36 car accidents involving a passenger under four years old. Two of these accidents were fatal, and 25 of these accidents caused injuries. Around 90% of the children who suffered minor or no injuries were restrained. Not surprisingly, only 66% of the children who died or suffered incapacitating injuries were restrained.
In its most recent annual traffic report, the Lexington Police Department reported five car accident fatalities in 2021 involving children under 15 years old. One of the accidents involved a drunk driver who killed four children.
Overview of Child Seat Safety Guidelines
Kentucky's child seat law is more specific than many other states' laws. Kentucky describes exactly the type of child restraint drivers must use, depending on the child's age or size.
Under 40 Inches Tall
Children under 40 inches tall have to ride in a federally-approved car seat. The car seat must have a five-point harness and anchor to the vehicle.
According to the Kentucky Office of Highway Safety, this means children must ride in a rear-facing car seat until they reach their first birthday or weigh over 20 pounds.
The state further recommends that children remain in the rear-facing car seat even longer than that — until two years old or over 30 pounds. But the state characterizes this as a "best practice" rather than a legal guideline.
Under 8 Years Old and Between 40 and 57 Inches Tall
Children who are eight years old and between 40 and 57 inches tall must ride on a booster seat. Since this section requires two conditions, it can get confusing. But to summarize:
If your child is shorter than 40 inches, the child must ride in a car seat regardless of age.

If your child is taller than 40 inches, the child can graduate to a booster seat until they reach 57 inches tall or their eighth birthday, whichever happens first.

If your child is taller than 57 inches, the child can use the vehicle's built-in seat belt without a booster regardless of age.
Causes of Child Seat Safety Violations
Traffic experts have identified a few causes for child seat safety violations:
Drunk drivers are 21% less likely to buckle up their children

Parents who do not buckle up are less likely to buckle up their children

Parents are 15% less likely to buckle up their older children
To avoid these lapses, Kentucky imposes a mandatory fine of $30 on drivers who violate the child seat safety guidelines.
Injuries from Failing to Follow Child Seat Safety Guidelines
The most common injury of unrestrained children in car accidents is a head injury. This happens when the child flies from the seat, and either hits something inside the vehicle or gets ejected from the vehicle.
Other common injuries include:
Fractured ribs

Abdominal injuries

Pelvic fractures

Fractured legs
Many of these injuries happen due to child seat misuse. The government estimates about 46% of child seats have been installed or used incorrectly.
Liability for Child Seat Safety Lapses
Kentucky law specifically precludes the at-fault driver from shifting blame for a child's injuries to the parents for child seat safety violations. In other words, liability still falls on the driver who caused the crash rather than the parents who may have worsened their child's injuries by failing to use a child seat.
Schedule a Free Consultation with Our Lexington Car Accident Lawyers
If your child was injured in a car accident, you could pursue injury compensation regardless of whether the child was in a child seat. Kentucky law prevents at-fault drivers and their insurers from even introducing evidence of car seat non-use.
Contact Minner Vines Moncus Injury Lawyers for a free consultation to discuss the compensation you can pursue regarding your child's car accident injuries. Our Lexington car accident attorneys are standing by.
We can also help you fight for compensation if your accident involved any of the following types of car crashes: