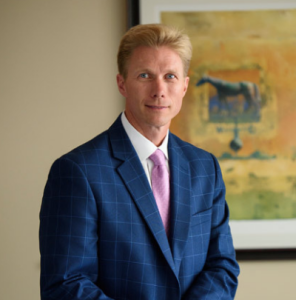 A rear-end collision can leave you with devastating injuries and a lot of questions. If you're hurt in a rear-end accident, you may deserve compensation for your injuries and you should contact a car accident attorney to discuss your case. Kentucky law may give you the right to claim compensation from the responsible party or their insurance company.
Kentucky accident laws are complex. You don't have to accept what the insurance company says about your case. Instead, you can fight for your rights and claim fair compensation for your injuries. When you're hurt in a rear-end accident, you want to rebuild your life as quickly as you can. Having experienced car accident attorneys in Lexington fighting for you can streamline your case and give you assurances that you're getting a fair result from the legal system.
The aftermath of a rear-end collision can be confusing. You may not know what medical care you need to evaluate your injuries and document them for your claim. It can be hard to know what insurance company you should approach to make your claim and what information they need in order to make payment. When you receive a check from the insurance company, you may not know whether to accept the offer or take further action.
The Minner Vines Moncus Injury Lawyers attorneys can help you with it all. Contact us by phone at (859) 550-2900 today, email us, or chat with us by using the messaging app right on this webpage. You're just one phone call or message away from skilled legal representation for your rear-end collision case.
Why You Need a Car Accident Lawyer after a Rear-end Crash in Lexington, KY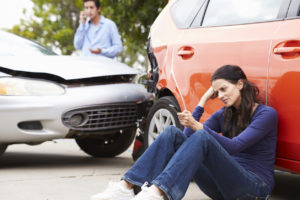 If you try to seek payment without a lawyer, you may miss key points that can unravel your case. You might miss critical categories of compensation that greatly change the value of the claim. You might miss important deadlines or accept an offer that's too low to fairly represent your losses. When you hire an experienced rear-end collision accident lawyer, you have an expert working on all aspects of the claim. You can relax and focus on your recovery while an experienced lawyer handles your entire case.
A number of things have to happen in order for you to get a fair recovery after a rear-end collision. Making reports to the insurance company, documenting evidence, identifying witnesses and working with the right medical experts are all important parts of your claim. If your case goes to court, legal documents and legal arguments are critically important toward advancing your case. In addition, only an experienced lawyer can give you informed advice about how to proceed. A Lexington car accident lawyer can help you understand the value of your case and offer you advice that you can rely on as you make decisions regarding your case.
Why Choose Our Lexington Rear-end Accident Lawyers
The attorneys at Minner Vines Moncus Injury Lawyers have a proud history of decades representing accident victims. When a rear-end accident occurs, our attorneys know how to respond aggressively and appropriately. With the finest paralegals and support staff in addition to our experienced attorneys, we have the resources you need to fight for your rights and pursue every angle of your case. When you work with our team, we don't settle for anything less than the best possible result for your case.
Our attorneys have earned recognition for outstanding work on behalf of accident victims. Prominent publications like National Law Journal, Super Lawyers, Chambers USA, and Benchmark Litigation have all featured our lawyers and reported on our billions in verdicts for accident victims. With a long-standing tradition of hard work and devotion to helping accident victims, our team has the skills, determination, and compassion to get you the results that you deserve.
Cases We Handle
At Minner Vines Moncus Injury Lawyers, our car crash attorneys handle all cases relating to rear-end accidents. Whatever the circumstances of your rear-end collision accident case, our attorneys have the experience to help respond appropriately and fight for justice. Some of the types of rear-end accidents that we handle include:
Weather-related rear-end collisions
Drunk driving, drugged driving, driving under the influence of alcohol or drugs
Rear-end collisions that result from poor judgment and failing to leave sufficient distance for the vehicle in front
Deer and other animals that interfere with the flow of traffic
Insecure load
Medical emergencies
Rear-end accidents that also involve pedestrians or bicyclists
Distracted driving and texting
Cases involving comparative negligence (more than one party at fault)
Our attorneys can help you determine the cause of your rear-end collision and document it effectively in order to prove your claim.
Frequently Asked Questions
If you are considering filing a claim after a rear-end accident, you likely have many questions. We have included the answers to some of our most frequently asked questions below, and you can call us at(859) 550-2900 for answers to any specific questions regarding your particular case.
What are my rights after a rear-end collision in Lexington?
In Lexington and in all of Kentucky, you have a right to fair compensation when you're the victim of a rear-end collision. When a rear-end collision occurs, it's often the result of negligence. Negligence is a legal term that means that the at-fault party violated their duty to keep others safe. If you're hurt because of another driver's carelessness, you likely deserve compensation under Kentucky law. Kentucky has no-fault laws, but participation is voluntary and there are many exceptions. You should allow an experienced rear-end accident attorney to review your claim to determine your options.
Will my rear-end accident case go to trial?
Most lawsuits don't go to trial. Preparing a strong case can help you settle your case because the other side can see how strong your evidence is. You may be able to resolve your case by working directly with the insurance company to negotiate a fair settlement without needing to file a formal legal claim. If you file a legal claim, your attorney can help you make strong arguments and participate effectively in alternative dispute resolution like mediation. Ultimately, you make the decisions in your case, so it's up to you when to settle the case or take it to trial. Your attorney builds your case so that you have the best possible options available to you.
What are the damages that I can claim in my rear-end accident case in Lexington?
There are many types of damages available in a rear-end accident case. Some of the damages compensate you for economic losses, such as the cost of your past and future medical care. You may also claim compensation for a diverted career path, mobility aides for your comfort and even the cost of replacement services if you need assistance doing household tasks.
In addition to economic losses, you may claim fair compensation for your physical, mental, and emotional suffering. The more serious the injuries from your rear-end collision, the more you may deserve in non-economic damages. Your attorney can help you evaluate all of the types of compensation that may be applicable in a rear-end collision.
Kentucky Rear-End Accident Statistics [2022 Update]
Unfortunately, rear-end accidents are common in Kentucky. In 2019 and 2020, the Kentucky State Police reported a total of 276,207 traffic accidents, 1,388 of which were fatal. In 2020, rear-end collisions accounted for 17% of all two-vehicle crashes and 9% of fatal two-vehicle collisions in the state.
In December 2021 alone, the Lexington Police Department reported a total of 362 rear-end crashes in Lexington, which comprised 28.5% of all collisions that month – more than any other type of collision. Rear-end accidents accounted for approximately 31% of all collisions reported in Lexington in 2021.
Contact A Lexington Car Wreck Attorney Today
If you're hurt in a rear-end collision, contact our Lexington car accident attorneys for experienced legal representation. Our team can represent you in all aspects of your case. When you're struggling with the physical injuries and mental scars of an accident, the attorneys at Minner Vines Moncus Injury Lawyers can help you with everything that you need to do in order to get fair compensation and rebuild your life.
From gathering evidence to negotiating with insurance companies to representing you in your formal legal case, the attorneys at Minner Vines Moncus Injury Lawyers offer thorough legal services for victims of rear-end collisions. It can be hard to know what to do after a rear-end collision, but you don't have to fight alone. There are time limits for bringing a claim, so it's important to contact our legal team as soon as you can after a rear-end collision. Our attorneys get to work the same day to begin gathering evidence and working to get you a fair recovery.
We've been in the business of helping accident victims for decades. We have a proud tradition of advocating for deserving accident victims. When you're hurt, fighting with the insurance company is the last thing you want to do. But the attorneys at Minner Vines Moncus Injury Lawyers are here to handle it all for you and ensure that you get top dollar for your rear-end collision claim. Contact us by phone at (859) 550-2900 or using our convenient messaging feature to speak with a member of our team and begin your case right now.