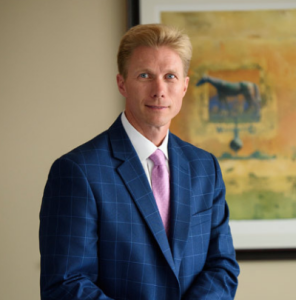 If you have been injured by a driver with no insurance or insufficient insurance, you may still be able to recover the compensation you deserve. It's frustrating to learn that the person responsible for your injury is not properly insured, but unfortunately, it happens a lot. Sometimes, the other driver's liability insurance is not enough to pay for the damages caused by their negligence. To solve these problems and get the compensation you need for your injuries, you'll need to contact insurance companies, adhere to deadlines, and gather evidence. At Minner Vines Moncus Injury Lawyers, our Lexington car accident lawyers are ready to help you through every step of the process, because we believe you deserve justice after your accident.
Don't hesitate to contact us or call today at (859) 550-2900 or send us a message to learn more about your options if you have been affected by the negligence of an uninsured or underinsured driver.
Why You Need a Lawyer After An Uninsured Driver Accident in Lexington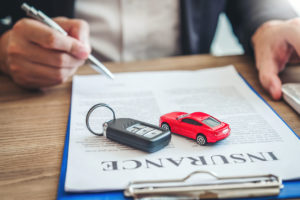 After being injured in an accident, the last thing you want to do is call insurance companies and file paperwork, especially when it's because the guilty party isn't insured. It's aggravating, time-consuming, and complicated. Luckily, hiring a good lawyer means that you don't have to worry. A lawyer will be able to keep track of the details of your case as well as explain complex proceedings and nuances of the laws.
When you find yourself in a situation in which the driver who injured you has insufficient or no insurance, you'll have to file a claim against your own insurance. Insurance companies, even your own, will often take advantage of vulnerable situations and are unlikely to give you everything you need without the help of an experienced lawyer. A claim like this involves witness interviews, medical record disclosures, and the meeting of strict and sometimes swift deadlines. The pathway to getting compensation for your medical expenses can be tricky, but with a trustworthy lawyer at your side, it is a lot easier.
Why Choose Our Lexington Uninsured Driver Accident Lawyers
At Minner Vines Moncus Injury Lawyers, we're dedicated to helping you receive the compensation you deserve. We understand how frustrating and exhausting a time this must be for you, and we want your case to yield the best possible results. We've been in the business for a long time, and we've seen it all, making us more than prepared to handle your case. Our team knows how to deal with insurance companies and will never leave you out of the loop. We believe strongly that you should always be in the know about your case and what is being done to bring you the compensation you need. There's nothing more frustrating than feeling like you don't know where you stand, so we will always be upfront and honest with you.
At Minner Vines Moncus Injury Lawyers, we have recovered hundreds of millions of dollars on behalf of our clients ever since our firm was founded. Our attorneys have been honored with numerous and prestigious awards for our success and dedication to our client.
Because we work for a fee that is based on the outcome of your case, we won't get paid unless you receive compensation, and we're confident you will. We're a client-focused, efficient, and trustworthy firm that gets results, and we want to represent you.
Cases We Handle
Uninsured and underinsured motorist coverage (UM and UIM, respectively) are very beneficial for drivers in Kentucky. These are insurance coverages that are not required, but are useful if you happen to get into an accident with a driver who doesn't have sufficient insurance to cover the cost of your damages. Drivers who pay for UM or UIM don't have as much to worry about in the case of an accident, and won't have to pay out of their pockets for their own medical expenses and damages. The minimum policies are often not enough to cover the cost of serious injuries or death caused by accidents, which is why it can be worth it to file a claim against your insurance through the help of a lawyer who has your best interests at heart.
This insurance may come in handy in several situations, including:
Hit and run accidents in which the at-fault party cannot be identified
Accidents involving a driver without insurance
Accidents in which the at-fault driver's insurance policy will not cover your damages
Because drivers with no insurance are unlikely to have enough money for you to sue them directly, you'll need to contact your insurance company right away and file a claim with them. Because there are often time limits for filing uninsured claims, you'll need to be quick. A lawyer can help you file your claim and meet these deadlines. Once you've done this, insurance companies will often try to give you less than you hoped for, which is another reason a lawyer can be of help to you during this process.
Sometimes, you will end up in a severe car accident with someone carrying only the minimum amount of insurance. In these cases, it is likely that their insurance coverage will not be sufficient to pay for all your damages. When this occurs, you can file a claim with your underinsured motorist coverage to make up the difference. For example, if you have $300,000 worth of damages, but the underinsured driver has a policy up to $150,000, you can file a claim against your insurance company as long as you have more than $150,000 of coverage. In other words, you can't receive more money from the negligent driver's coverage than you have in your own policy. However, coverage in Kentucky can be "stacked," or added together, to allow you to collect more money. A lawyer will be able to help you understand how this works and make sure you get the compensation you need.
Frequently Asked Questions
Below are a few common questions surrounding cases with uninsured or insufficiently insured drivers. For more information, call us today at (859) 550-2900, or send us a message online to speak with a knowledgeable member of our team.
What are the penalties for driving without insurance in Kentucky?
Every driver in the state of Kentucky must pay for minimum liability coverage, which is $25,000 and $50,000 for bodily injury and also $10,000 for property damage. Insurance policies must also include basic reparations benefits. The penalties for driving without this minimum coverage include fines and even sometimes jail time. Not only is it against the law to drive without insurance, but it's likely to hurt you in the long run.
It is important to note that a driver being criminally charged for driving without insurance will not necessarily help you with your own damages. Criminal cases and civil cases are totally separate. Even if a driver is convicted for driving without insurance, this does not mean that you will get any money to pay for your medical expenses or property damage. To do so, you will need to file a claim against your own insurance.
What if I'm injured as a passenger in someone else's car by an uninsured or underinsured driver?
In this case, your uninsured or underinsured motorist coverage will most likely still cover the cost of your damages, even if you were not driving in your own car. It also might be possible to file a claim with the insurance company of the driver, since UM and UIM policies account for both the driver and the passengers at the time of the accident. Your lawyer will be able to investigate your accident to determine which option is most strategic in your case.
What are the deadlines for filing a claim with my UIM/UM coverage in Lexington?
How quickly you must file a claim with your underinsured/uninsured motorist coverage will depend on the terms of your policy. However, many insurance companies impose extremely short deadlines, some as short as 30 days from the accident, within which you must notify your insurer. Failure to meet these deadlines can bar you from recovering any compensation, so contact a lawyer immediately if you think you may need to make this kind of claim.
Contact Our Lexington Car Crash Attorneys
At Minner Vines Moncus Injury Lawyers, we know you have a lot to deal with, and we don't want you to pile more stress into your life. Calling insurance companies and negotiating settlements is a long, intense process that we are equipped to handle, and which we will gladly do for you during your time of recovery. We want what's best for you and will do what we can to give your case the best possible outcome. Our Lexington attorneys are standing by to help you pursue compensation and justice after an accident involving an uninsured or underinsured driver. Call (859) 550-2900 or message us online today to learn more about your options and to get a free evaluation of your case.
We can also help you fight for compensation if your accident involved any of the following types of car crashes: