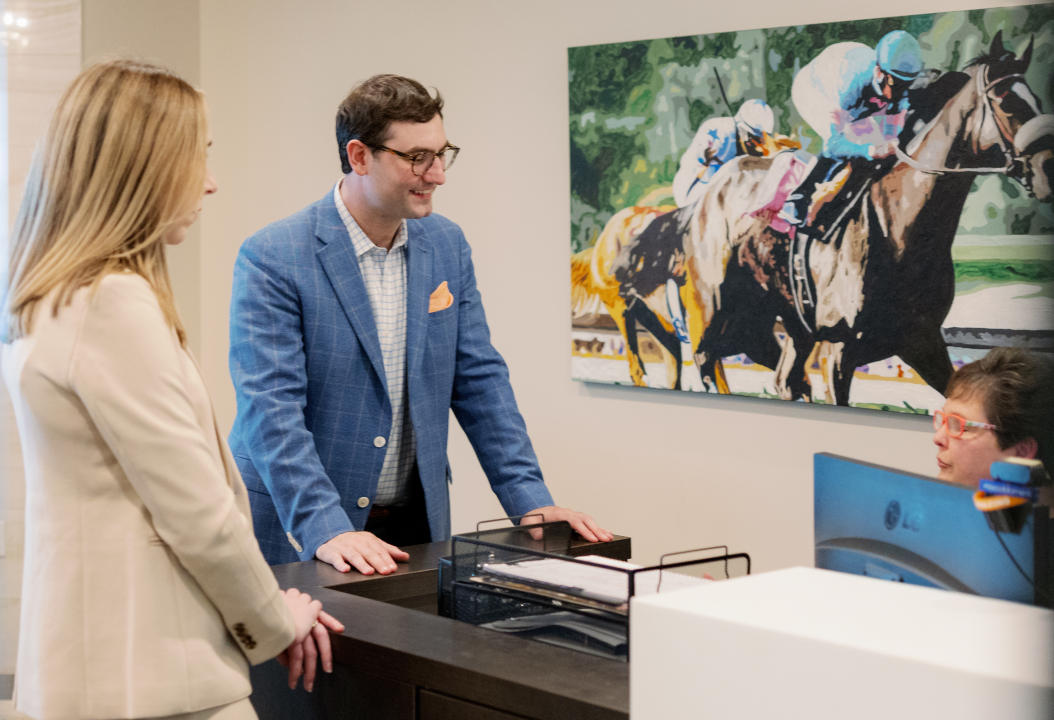 Each year, thousands of people face serious injury and death because of defective products.
Product liability claims are filed by consumers against any negligent party that was involved in the chain of manufacturing or permitted the sale of the defective "subject property" that has caused the injury.
Subject property is any tangible property that can be purchased by a consumer.
Companies make too much money to bypass the necessary safety testing and measures that are put in place to protect consumers. Victims of defective products do NOT deserve to have their trust abused by these irresponsible companies.
If you or a loved one have been injured by a defective product, you need the experienced and skilled team of Minner Vines Moncus Injury Lawyers. Our personal injury lawyers in Kentucky have a thorough knowledge of state and federal product liability laws, and will be more than capable of helping you pursue legal action against those who harmed you. We are confident in our ability to help you secure a considerable settlement from these negligent parties.
Contact the compassionate Kentucky attorneys of Minner Vines Moncus Injury Lawyers at (859) 550-2900 or online right now if you are ready to bring those who harmed you to justice.
Types of Product Liability Claims Minner Vines Moncus Injury Lawyers Covers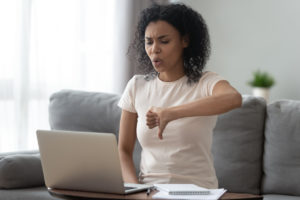 The injury attorneys of Minner Vines Moncus Injury Lawyers
& Newton, LLP have experience in handling a wide array of product liability claims and are confident in assisting victims who have suffered a serious injury – or even death – as the result of:
Defective drugs and devices
Coal dust masks
Auto parts
Medication
Food
Toys
Baby products
Power tools
Cleaning products
If you or a loved one have suffered a serious injury as the result of using a defective product from any of the categories listed above, do not wait another minute to contact the dedicated Kentucky product liability attorneys of Minner Vines Moncus Injury Lawyers.
Call (859) 550-2900 immediately for a team of trustworthy attorneys that is ready to serve you.
Who Can Be Held Liable For My Injuries?
The chain of distribution of a product can be a foreign concept to consumers. Those items that sit on shelves, ready to be purchased, are readily available because of an entire process that includes numerous parties.
The entities involved in the 'chain of distribution' that can be held liable for a defective product include:
Manufacturers of individual components used to make the product
Manufacturers of the fully assembled item
Distributors of the product
Wholesalers
Suppliers
Storeowners
Any given product can go through a number of parties that have a duty to ensure consumer safety by designing and manufacturing items correctly, providing oversight for proper assembly with safe parts, and eliminating any harmful products before they reach customers.
Your safety should not be in question when you purchase a product. Unfortunately, too many companies place profit before consumer safety and harm innocent victims.
Kentucky Product Liability Laws
The state of Kentucky's product liability law presumes that unless evidence is brought about to demonstrate otherwise, a product is not defective in cases where:
The injuries caused by the product occurred five years past the date of purchase or eight years past the date of manufacturing.
The product met all necessary standards at the time of production including those of manufacturing and design.
The statute of limitations, or time permitted to file a product liability claim, in Kentucky is (1) year with discovery according to Ky. Rev. Stat. Ann. § 413.080 et seq.
The requirements for a viable product liability claim are essentially the same standard in most states: provide proof of defectiveness in a product and demonstrate how the particular defect caused an injury.
How Much Compensation is Available to Me?
Although there is no set value on the amount of compensation available for a defective product claim, an experienced attorney can help you get an idea of how much you can recover by calculating certain damages.
Damages that can be recovered include both monetary and non-monetary losses, also known as economic vs non-economic damages:
Monetary (economic damages) include any quantifiable losses related to the injuries sustained. This can include but is not limited to medical treatment costs, property damage, and lost wages. Essentially damages which can be readily traced and have an exact amount related to them.
Non-monetary (non-economic damages) can also be considered although they are not as easily calculated. This generally includes compensation for mental and emotional trauma.
Punitive damages are another type of charge that are not directly assigned as compensation to victims of product injury. Instead, these are charges the defendant must pay as a punishment for intentional negligence and unreasonable harm. In addition to reprimanding the liable party's bad behavior, punitive damages serve as a display of consequences to discourage future engagement of related acts of negligence by others.
Steps to Take to Begin the Process of Recovery
Victims can initiate a suit on a basis of negligence, misrepresentation, breach of warranty, and direct liability with the help of knowledgeable product liability lawyers.
Consider taking the following steps to begin filing a successful claim:
Seek Proper Medical Attention
After suffering physical damages from an incident with a flawed product, you should seek out medical care immediately. Your medical records will also serve as evidence.
Gather Receipts and Records
This includes all medical bills, injury-related expenses, and even documentation of loss of wages such as previous and current pay stubs that show how much earnings you have missed out on due to time off for healing.
Do NOT tamper with the defective product post-injury; DO preserve tangible evidence, and take photographs if possible. Seek eye witness accounts as well.
Consult a Well-Informed Attorney
Our team of professionals will first inform you of your rights, set up a plan for legal action, and handle the, oftentimes, complicated conditions of a civil claim. You can focus on healing when you have the Kentucky product liability attorneys of Minner Vines Moncus Injury Lawyers by your side.
Establish Liability Through Proof
Proof is the top priority in a product's liability claim. You must prove that a defective product caused you an injury and show in what ways it is defective. You are also required to testify that you were using the product for its true intention and demonstrate what injuries were sustained from this product.
Act in a Timely Manner
Remember that there is a statute of limitations, and the sooner you act, the better. File while eyewitnesses have a vivid memory and tangible evidence is fresh.
Is the Help of a Product Liability Lawyer Necessary?
The range of product liability is quite vast considering all the possible missteps that can occur in the manufacturing process. Our attorneys can help through diligent investigation to determine which one of the 3 types of product liability claims your specific claim falls under.
The 3 categories of product liability claims include:
Defective Manufacturing
The injury-causing product is flawed because of an error that occurs during the manufacturing process. Defective manufacturing is the most straight forward of all liability claims.
Ex.) A bicycle was made with faulty brakes.
Defective Design
This type of product liability claim is for products that were not the sole error in manufacturing. Rather, this item is one of many in a batch that were created with an error in design, structure, pattern, etc.
A product with an error in design can cause harm whether or not there was no mishap in the manufacturing process.
Ex.) A household cleaning product has a certain chemical in its makeup that is toxic to humans.
Failure to Provide Adequate Warnings/ Instructions
Injury can occur when warnings risks associated with the product are not readily made available to users. These type of defective items require individuals to demonstrate particular diligence that would not be necessary had they been told of the risks. The safety of the consumer is up in the air each time they use it.
Ex.) Certain medications or devices have serious adverse effects on a user's health.
Take a moment to consider your options, but know that our Kentucky liability attorneys at Minner Vines Moncus Injury Lawyers are ready to fight for you. Contact us today at (859) 550-2900 for a FREE, no-obligation consultation.
Let Minner Vines Moncus Injury Lawyers Take Care of You
Our comprehensive knowledge of product liability law combined with individualized attention to your case will lead to a successful claim for you. We will fight diligently to secure the compensation you need to begin the healing process.
Product liability laws can get complex given the large scale of distribution and the potential of facing powerful companies. With our legal assistance, you do not have to be intimidated.
Find comfort under the care of a firm with a reputation built on quality and effective legal services.
Have or a loved one faced a serious injury, or even wrongful death, as a result of an encounter with a faulty product? The knowledgeable Kentucky product liability attorneys at Minner Vines Moncus Injury Lawyers can help you build an unbeatable case to recover necessary damages from negligent parties.
Call us right now at (859) 550-2900 or reach out to us online for a FREE consultation concerning your product liability claim. We will be with you every step of the way.