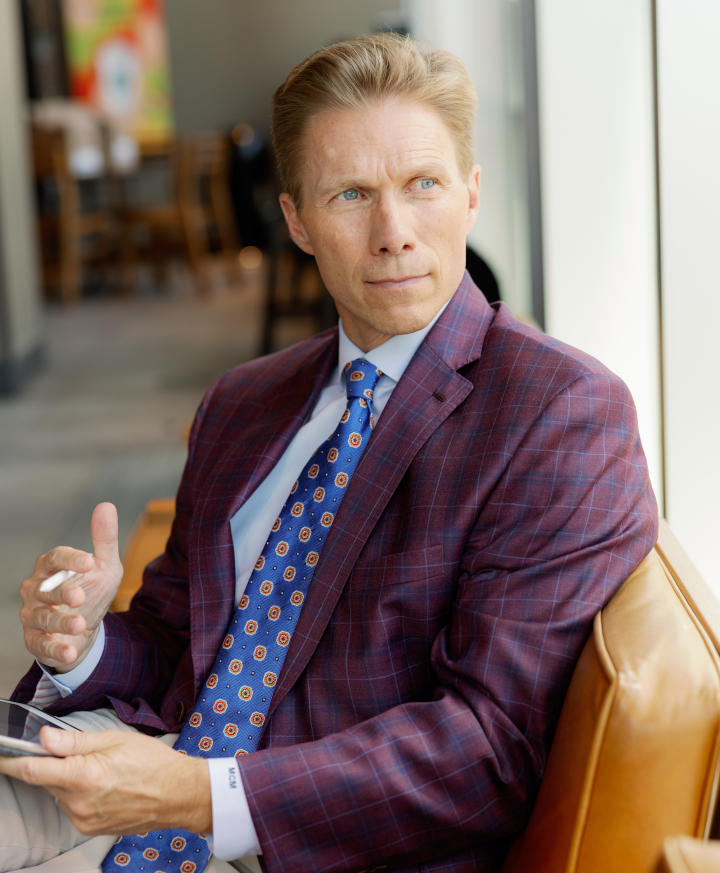 Were you or a loved one harmed because of a dangerous drug in Kentucky? You may be entitled to recover compensation for medical bills, lost wages, and your pain and suffering. An experienced Kentucky dangerous drugs lawyer at Minner Vines Moncus Injury Lawyers can help you fight to hold the pharmaceutical companies liable.
Since our foundation, we've fought to help injured clients stand up to big corporations. Our attorneys have recovered over a billion dollars in compensation to help those clients get justice.
Cases involving dangerous or defective drugs can be complex. Call our law firm in Kentucky at (859) 550-2900 to schedule a free consultation today to get the quality legal advice you deserve.
How Minner Vines Moncus Injury Lawyers Can Help With a Dangerous Drugs Claim in Kentucky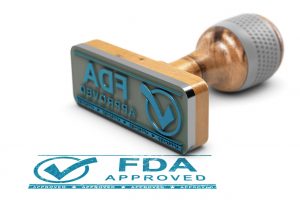 Drug manufacturers are responsible for ensuring that the drugs they sell are reasonably safe for consumer use. Unfortunately, Big Pharma often rushes drugs onto the market before they know if they're safe. After all, that's how they make a profit.
Pharmaceutical companies are always prepared for lawsuits. They have virtually unlimited resources to pay experienced defense lawyers to protect them. You deserve an experienced Kentucky personal injury lawyer in your corner to help you fight back.
At Minner Vines Moncus Injury Lawyers, we have over 7 decades of combined experience fighting for clients like you. Over the years, we've gone up against some of the biggest corporations around–and won.
Hiring us means you'll have a lawyer to:
Investigate your personal injury case
Identify all responsible parties
Calculate the value of your case
Hire expert witnesses and specialists
Handle all negotiations with the insurance company and defense team
Our Kentucky personal injury attorneys are consistently recognized for our legal services by Super Lawyers, Best Lawyers in America, and the National Law Journal and have proven their value by recovering over a billion dollars in compensation for our clients over the years.
Take the first step today and call our law firm for a free consultation.
How Common Are Dangerous Drugs?
About 4,500 drugs and medical devices are pulled from shelves every year in the United States. Often, drugs are only recalled after they've been used by consumers for years.
Unfortunately, millions of Americans suffer from adverse drug reactions before manufacturers or the FDA takes action.
What is a Dangerous Drug?
The Food and Drug Administration (FDA) oversees the development and sale of over-the-counter and prescription drugs in the U.S. Rather than test the medications themselves, the FDA reviews and evaluates data submitted by the drug companies.
Drugs can be dangerous for any number of reasons. Some of the most common types of dangerous drugs include:
Contaminated drugs
Mislabeled drugs
Drugs with undisclosed and dangerous side effects
Drugs that were compromised during the manufacturing process
Problems with the drug purity or potency
Failure to disclose possible interactions with other drugs
Failure to provide proper instructions about drug use or dosage
Often, drugs are put on the market before all risks can be identified. In some cases, consumers may use a drug for years before learning about new risks.
We Handle All Types of Dangerous Drug Claims in Kentucky
At Minner Vines Moncus Injury Lawyers, we handle all types of dangerous drug cases in Louisville, KY, including those involving:
Opioids
Prozac
Lexapro
Paxil
Other antidepressants
Prilosec, Nexium, and other proton pump inhibitors
Xanax
Meridia
Ortho Evra
Warfarin
Belviq
Diabetes medications, including Actos, Avandia, and Invokana
Reglan
Pradaxa
Taxotere
Trasylol
Yasmin
YAZ
Did you develop a medical condition after using a prescription or over-the-counter drug? Call our Kentucky dangerous drugs attorneys to learn more about your legal options. We offer a free case evaluation, so don't hesitate to reach out to discuss your case.
What is My Kentucky Dangerous Drugs Case Worth?
Most injured clients start by asking "how much is my personal injury case worth"? It's not always a simple answer.
Our lawyers will evaluate many different factors in assessing your case value, including:
The type and severity of your injuries
The cost of your medical treatment
Your prognosis and anticipated recovery time
Whether you were permanently harmed
The impact on your quality of life and life expectancy
Your emotional and physical suffering
The best way to determine the fair value of your case is to schedule a free initial consultation with an experienced attorney. During your free consultation, we can learn more about your individual case and provide a better idea of the compensation you may deserve.
What Types of Damages Are Available to Victims of Dangerous Drugs?
The types of damages available depend on your specific circumstances–and the specific harm you've suffered. Generally speaking, Kentucky personal injury laws allow victims to recover compensation for their financial and non-financial losses.
Examples of your financial losses (economic damages) include:
Past and future medical expenses
Lost wages
Reduced earning potential
Physical therapy
Rehabilitation
Your non-economic damages compensate for your physical pain and suffering. You can also recover damages for your personal, emotional losses, such as:
Mental anguish
Diminished quality of life
Anxiety
Depression
PTSD
Loss of consortium
We can't turn back the clock and restore your health. But our lawyers can help you fight for the maximum compensation you deserve. To learn more, call our law offices for a free consultation today.
Signs and Symptoms That You've Been Harmed by a Dangerous Drug
You expect your prescription medications to make you feel better. Unfortunately, many patients soon find that their medications are making them feel worse. It's always important to pay close attention to how you're feeling when you begin taking a new drug.
Some signs and symptoms that something is wrong may include:
Rashes
Blurred vision
Heart palpitations
Development of lumps or growths
Seizures
Difficulty breathing
Infections
Always ask your doctor if you notice any unusual signs or new symptoms after taking a drug. In some cases, it may be necessary to stop using the drug to prevent long-term or permanent damage.
What Are the Long-Term Consequences of Dangerous Drugs?
Some of the most common injuries associated with the use of dangerous or defective drugs include:
Severe allergic reactions
Drug dependency
Stroke
Heart attack
Liver damage
Kidney damage
Neurological issues
Cancer
Deep vein thrombosis (DVT)
Blood clots
Pulmonary embolism
Gastrointestinal problems
High blood pressure
Birth defects
Osteoporosis
Some reactions to dangerous drugs occur almost immediately after you start using the drug. In other cases, the long-term consequences can take years to develop. It's often difficult to prove that the drug manufacturer or developer was responsible.
Our Kentucky dangerous drugs attorneys can help. We have years of experience handling complex drug injury claims and class action lawsuits. We have the resources to investigate–and we'd be happy to put our skills to work for you. Just call for a free case review today.
How Do I Establish Liability if I Was Harmed by a Dangerous Drug in Kentucky?
Under Kentucky product liability laws, product manufacturers are strictly liable for the harm caused by product defects. That includes drug manufacturing companies that put dangerous drugs on the market.
In other words, you don't always have to prove that the drug company was negligent to recover damages.
Manufacturers can be strictly liable for three primary types of product defects:
Manufacturing defects
Design defects
Marketing defects
Often, expert witnesses can provide insight into the specific defect involved in your case. With their help, we can work to establish that the harm you've suffered was caused by the defective drug.
Manufacturing Defects
A manufacturing defect is a problem that occurs in the manufacturing process. Many of these drugs are safe by design. If the wrong ingredients or formula was used it's possible that an otherwise safe drug could have serious unintended side effects.
Design Defects
Some drugs are manufactured properly, but are dangerous by design. Companies must use the safest alternative possible. If the drug you used was unreasonably dangerous and a safer, cost-effective alternative existed, the company may be liable for using the more dangerous option.
Manufacturing Defects
In the end, most drugs carry some risk. Drug companies are required to warn you about any known risks–so that you can decide whether the benefit outweighs the risk. The manufacturer can be strictly liable for failure to warn consumers about side effects and risks.
How Long Do I Have to File a Dangerous Drugs Lawsuit in Kentucky?
Under the statute of limitations in Kentucky, most victims have two years to file a personal injury lawsuit.
Dangerous drug cases are complex because you might not learn about the harm you've suffered right away. Generally, the two-year period starts to run on the date you reasonably should have known about your condition.
Contact a Kentucky Dangerous Drugs Lawyer for a Free Consultation
Were you or a loved one injured because of a dangerous drug? Do you have questions about your legal rights? Call an experienced Kentucky dangerous drugs lawyer at Minner Vines Moncus Injury Lawyers, or fill out this form today. We offer a free consultation, so you can get the legal help you deserve.