If you have ever taken the heartburn drug Zantac (ranitidine) and have been diagnosed with cancer, you may be eligible for significant compensation. On April 1st, 2020, the Federal Drug Administration (FDA) recalled all Zantac based on evidence that the drug could contain cancer-causing substances. There are allegations that the drug manufacturer was aware of the carcinogenic side effects, but failed to warn consumers.
Dealing with cancer can be physically, emotionally, and financially devastating. By taking legal action against the drug manufacturer, you may be able to recover compensation for medical bills and pain and suffering. The Zantac recall attorneys of Minner Vines Moncus Injury Lawyers are currently investigating this issue, and we would like to hear from you. If you have ever taken Zantac and are a cancer survivor or patient, please contact us or call(859) 550-2900 for a free consultation.
Why Do I Need a Zantac Cancer Attorney?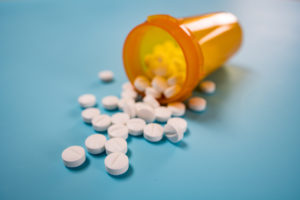 The pharmaceutical company that manufactures Zantac, Sanofi, is a very powerful, well-resourced company. Standing up to such a company requires specialized legal skills and knowledge. In order to prove that there is a link between Zantac and your cancer, you will need to obtain certain legal and medical documentation. An experienced defective drug lawyer will know how to gather such evidence.
It's critical that you have legal representation while engaging in any communication with the company that manufactured Zantac. You may, for example, be asked to give a statement to the company or answer questions asked by their lawyers. These questions may be confusing and asked in a way that is designed to weaken your claim. If Sanofi or their representatives try to contact you for any reason, consult with a lawyer before responding.
You should not accept any money from Sanofi without first consulting an experienced defective drug/products liability attorney. The company may try to offer you an out-of-court settlement in exchange for your dropping your case. In some situations, it may make sense for you to accept a settlement. However, a lawyer may be able to negotiate it higher.
A lawyer will be able to advise on whether or not you should take a settlement or fight your claim in court. Once you accept a financial settlement, you will be required to sign an agreement releasing Sanofi from any further liability. Even if you require more medical care or realize you were eligible for more money, you will be unable to take any future action against the company.
Why Should I Choose Minner Vines Moncus Injury Lawyers?
Our award-winning attorneys at Minner Vines Moncus Injury Lawyers have been helping the injured and ill in Kentucky with more than 70 years of collective experience. We have stood up to the most powerful pharmaceutical companies in the world and have recovered over a billion dollars on behalf of our clients. We are committed to using every legal tool available to represent the interests of our clients. We are consistently recognized as one of the best law firms in the country, not only because we deliver successful results, but because we treat our clients like family.
Many people worry that hiring legal representation will be too expensive. At Minner Vines Moncus Injury Lawyers, we work on a contingency-fee basis, which means that you only pay us if you win your case. If you do not win your case, then you don't owe us any money at all.
We also offer a 100% free initial consultation, so that you can evaluate if you'd like to work with us without any financial pressure. You can tell us about your situation and ask any questions, and we'll give you an idea of your legal options.
What Is Zantac and Why Was It Recalled?
Zantac (ranitidine) is a drug used to regulate an individual's level of stomach acid. Before being recalled, it was available both over-the-counter and by prescription. It's usually used to treat heartburn, acid reflux, ulcers, and gastroesophageal reflux disease (GERD).
The FDA recalled Zantac amid claims that the drug's ingredients could break down into dangerous chemicals while being stored under normal conditions. Specifically, FDA reports say that Zantac, even when stored at room temperature, can be unstable and could deteriorate into a chemical called N-Nitrosodimethylamine (NDMA), a known carcinogen.
The FDA announced that the level of NDMA in Zantac increases over time, even if it is stored as recommended. The level of NDMA may increase more quickly if Zantac is stored in warmer temperatures.
Testing found that Zantac contained very high levels of NDMA — over 3,000,000 ng per tablet. FDA guidelines establish that the daily intake of NDMA should not exceed 96 ng.
There are a variety of cancers that have been linked to NDMA, including:
Bladder cancer
Kidney cancer
Colon and rectal cancer
Esophagus cancer
Intestinal cancer
Ovarian cancer
Stomach cancer
Thyroid cancer
Testicular cancer
Liver cancer
Lung cancer
If you have taken Zantac and subsequently developed any kind of cancer, you should contact a lawyer about potential compensation.
How Much Money Is My Case Worth?
If you decide to take legal action against the manufacturer of Zantac, you will file a product liability lawsuit. With this kind of lawsuit, you are eligible to seek compensation for two kinds of damages: economic and non-economic.
Economic damages are those for which money is an exact replacement. These are usually medical bills and any lost wages if your cancer has made you unable to work. You can seek compensation for any medical bills related to your cancer — emergency room visits, specialists, chemotherapy, physical therapy, etc. If you are currently undergoing cancer treatment, try to keep any medical documentation you receive, as well as any invoices or receipts. Having these documents organized and accessible will help streamline your case.
Non-economic damages are those for which money is an approximate replacement. You may have heard of compensation for "pain and suffering" — this is a non-economic damage. Such damages also include mental and emotional trauma, physical impairment, and loss of consortium (loss of relationship between spouses).
It can be difficult to assign a dollar figure to non-economic damages. In order to make the case that you have incurred non-economic damages, we recommend recording how your cancer has impacted your life. If you are a current cancer patient, start a journal and write down every time your cancer makes you physically uncomfortable or unable to live your life the way you did before cancer. Be as specific as you can.
If you are a cancer survivor, try to remember all the ways in which cancer impacted you and write it down. If you kept any kind of journal in which you recorded your thoughts and feelings while you had cancer, this can be helpful. We may also hire a mental health professional to interview you and then testify about your mental state and how cancer has impacted you.
Wrongful Death
If your loved one took Zantac and tragically later died from cancer, you may be eligible for compensation. Usually, members of the deceased's immediate family are eligible to bring wrongful death lawsuits. You can recover compensation for:
Your loved one's medical expenses related to cancer
Your loved one's lost wages/future income
Funeral and burial costs
Loss of consortium (loss of relationship with loved one)
Your loved one's pain and suffering
The experienced attorneys at Minner Vines Moncus Injury Lawyers will work hard to recover the considerable financial losses you may be facing after a wrongful death, and will handle every facet of the case, so you can focus on healing from the trauma of losing a loved one.
How Much Time Will My Case Take?
Every case is different, and the length of time your case takes will depend on your unique circumstances. Zantac's manufacturer may offer you an out-of-court settlement, which can reduce the total amount of time of your case. However, they may initially offer a settlement that is far lower than you deserve, and it may take several months of evidence-gathering and negotiation before we recommend that you agree to a settlement.
If the company refuses to offer a sufficient settlement, we can take the case to court in a product liability trial. We will do everything possible to ensure that your case is handled as quickly as possible, but the legal system can move slowly. Judges who handle product liability cases often face serious backlogs, so it can take several months to schedule a hearing in front of a judge.
Pharmaceutical companies often intentionally try to slow down the legal process in an effort to fatigue you and get you to accept a settlement. Product liability trials can take anywhere from several months to multiple years, but our seasoned attorneys will work to expedite your case.
Contact a Zantac Cancer Attorney Today
We expect the drugs that we buy in pharmacies and receive from doctors to be safe. Tragically, when pharmaceutical companies misrepresent the danger of their products, countless consumers can be hurt. Cancer is an incredibly serious illness that can cause massive medical bills, permanent injury, and death. If consumers had known that Zantac could cause cancer, they could have easily chosen not to take it or found another heartburn medicine.
If you took Zantac and have ever received a cancer diagnosis, you may be eligible for compensation. At Minner Vines Moncus Injury Lawyers, we are proud of our long record of standing up to companies that hurt innocent consumers. With us, you can be assured that you are in the best legal hands possible.
We understand the stress and pain of cancer and its treatments, and we would like to help your shoulder this burden. Tell us about your situation — call us today at (859) 550 2900 for a 100% free consultation.