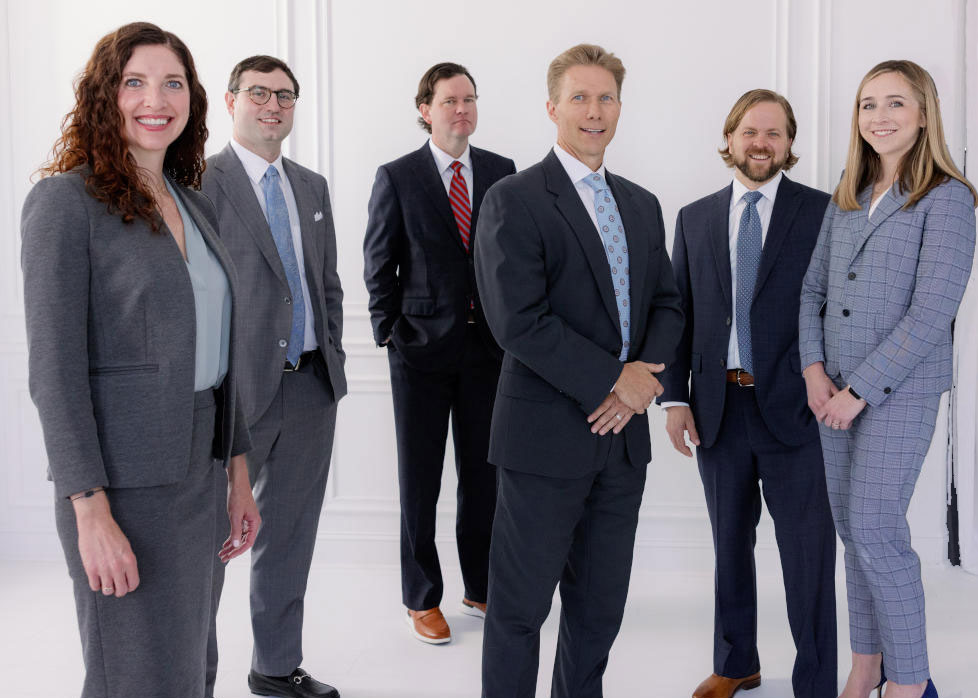 Were you hurt in a farming accident in Kentucky? Have you been forced to deal with constant pain and health issues, or are your struggling to pay for costly medical expenses and other financial problems? If so, you are not alone, and you may be able to get compensation from those who are responsible for your suffering with the help of Minner Vines Moncus Injury Lawyers.
Farming is one of the industries Kentucky takes great pride in, but working on a farm can expose you to specific risks. While some of those risks are inevitable, others are due to negligence on the part of farm equipment manufacturers or the farm itself. Because of the size and power of farm equipment and the very physical nature of farm work, farm accidents often lead to severe injuries that are often expensive to treat. These injuries may level you with life-long pain and difficulties returning to work.
When someone else's mistakes have put you in this challenging position, they should be the one to pay for it, not you. To get the compensation you are entitled to, though, you'll need to enlist the services of a Kentucky farming accident lawyer with Minner Vines Moncus Injury Lawyers.
Our attorneys have won over a billion in compensation for our clients, and we can help you get the full amount of compensation you are due for the injuries and financial difficulties caused by your accident. If you or someone you know has been injured in a farming accident, Minner Vines Moncus Injury Lawyers can provide the legal help you deserve. Contact us at (859) 550-2900 and schedule a free consultation with us today.
Why You Should Contact An Attorney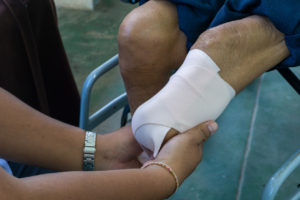 Farm accidents have a high risk of serious injury, but it can be difficult to prove that the accident you suffered was due to someone else's negligence. This is the crucial argument you have to show to ensure you receive compensation and to make that argument; you will most likely need the help of the experienced personal injury attorneys in Kentucky. Your attorney will investigate your accident thoroughly and determine what happened and who is to blame. They'll also be able to work with experts to build the most persuasive case possible on your behalf.
When you work with a lawyer that has experience in handling Kentucky farming accidents, you'll be able to bring together the right evidence, the right experts, and use the correct legal strategies to defeat even the largest business interests that might try to deny you the justice you deserve.
Why Choose Minner Vines Moncus Injury Lawyers?
There can often be some stress when seeking a lawyer to take up your case. Thankfully, Minner Vines Moncus Injury Lawyers makes it easy for you. If you are looking for prestige, history, experience, and success, you'll find it all with us.
Our long tradition of providing Kentucky with access to the best lawyers continued with our current managing partner, Matthew C. Minner. Attorney Minner has more than 20 years of experience practicing Kentucky law, and his record of success includes victories that have earned placement in the Top 100 Verdicts in America in 2011 and the Top 5 Verdicts in Kentucky in 2012. When you contact Minner Vines Moncus Injury Lawyers, you'll be working with a team that has the right experience and the track record of success that you will want on your side.
Farming Accident Claims in Kentucky
A farming accident can occur in many different ways. Farms, for all their beauty, can be dangerous places. Some of the farming accident cases we see include:
Overturned tractors: Tractors are large machines, and they are meant to be sturdy. When one of them overturns, they can pin down those within and those nearby. These accidents often result in catastrophic injuries or death.
Entanglement with farm machines: Farming machines are meant to have features that keep those using them safe from getting caught and entangled. When those safety mechanisms fail, or when some other malfunction occurs, those using the machines can be put at severe risk. These injuries often include the loss of limbs or other debilitation injuries.
Falling structures and objects: A farm is full of objects that can cause serious harm if they aren't kept in the proper place and adequately secured.
Equipment can fall on someone, ladders can tip over, and grain bins can collapse. A falling object can cause severe head injuries that may lead to traumatic brain injuries or other long-term medical difficulties. Meanwhile, a crumbling edifice can lead to death or very extreme injuries.
Suffocation accidents: Farmers may be at risk of passing out or suffocating in a grain bin or other enclosed area on the farm due to manure gas or silo gas. Such accidents can lead to brain damage or death.
Not every accident on a farm is due to negligence, and so not all accidents can necessarily lead to claims. To find out if your farming accident is eligible for a claim, contact our office for more information.
Contact Us to Get Justice for Your Farm Injuries
Working on a farm can be a fulfilling job, but when someone's negligence puts you in harm's way, your life could be at risk. If you or someone you know has been injured in a farm accident in Kentucky, Minner Vines Moncus Injury Lawyers can help make sure that justice is served. We work on a contingency-fee basis, which means that it will not cost you anything to hire us. We will work hard to get you the full and fair compensation that you need to support yourself and your family. Our consultations are always free, and 100% confidential, so contact us at (859) 550-2900, chat with us live, or fill out a contact form to get started today.