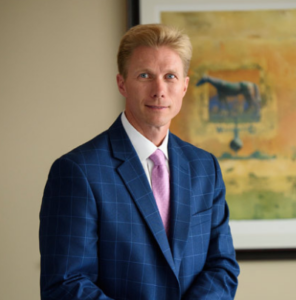 Were you or a loved one injured in an accident involving a scooter in Kentucky? You may be entitled to significant financial compensation. An experienced Kentucky scooter accident lawyer at Minner Vines Moncus Injury Lawyers can help you secure compensation for medical bills, lost earnings, and your pain and suffering.
Our trusted trial lawyers have over 70 years of experience fighting for accident victims across the Bluegrass state. We've recovered hundreds of millions of dollars in fair compensation over the years.
Your recovery should be your top priority. Our lawyers can handle the rest. Call our law offices in Kentucky at (859) 550-2900 to schedule a free consultation today.
How Minner Vines Moncus Injury Lawyers Can Help After a Scooter Accident in Kentucky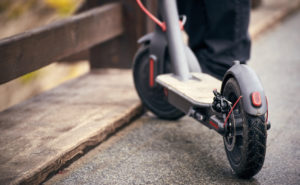 Scooter rentals offer a fun and convenient way to get around cities in KY. Unfortunately, they aren't always the safest transportation option. Like bicyclists and pedestrians, scooter riders have little protection in an accident – even if they wear a helmet. They often suffer serious injuries.
Getting fair compensation after a scooter wreck can be an uphill battle. You'll have to identify everyone who was responsible for the accident–and offer evidence about your case value. Our personal injury attorneys founded Minner Vines Moncus Injury Lawyers to help accident victims like you.
We have decades of experience handling complex injury claims. We've also been recognized by Super Lawyers and Best Lawyers in America – and achieved a top ranking with the prestigious Martindale-Hubbell rating service.
Hire us, and you'll have a lawyer to:
Collect all evidence about your accident

Handle all communications with the insurance company and defense lawyers

Locate all responsible parties

Evaluate the value of your personal injury claim

Consult respected experts and specialists about complex issues in your case

Negotiate on your behalf to recover the maximum compensation you deserve
Our experienced Kentucky personal injury attorneys know the stakes are high. We won't back down until we get an acceptable settlement. If the insurer won't play fair, our trial lawyers will fight to protect you in court.
Get started today by calling our law firm for a free consultation.
How Common Are Scooter Accidents in Kentucky?
Over the past few years, companies like Lime, Spin, and Bird have launched electric scooter rentals in many major cities, including Lexington and Louisville. E-scooters have surged in popularity in Kentucky and across the U.S. during that time. Unfortunately, scooter accidents and injuries are also on the rise.
Rental companies allow riders to rent scooters using an app and drop them off in locations around the city. While the system is convenient, there are many different ways to get hurt.
Electric scooter accidents often involve:
Defective scooters

Car accidents caused by negligent motorists

Pedestrians who are struck by careless scooter drivers
At least 86 million riders took scooter rides nationwide during 2019 alone. Unfortunately, between 2017 and 2019, an estimated 50,000 people visited the emergency room with scooter accident injuries. 27 fatalities were also reported.
What is My Kentucky Scooter Accident Case Worth?
You'll only have one chance to recover compensation if you were injured in an accident. Because of that, it's important to carefully evaluate your claim before accepting any settlement. Without knowing how much your case is worth, you risk taking less than you deserve.
The value of a personal injury claim depends on many factors, including:
The cost of your medical treatment

Your lost wages and the duration of your recovery

Your physical and emotional pain and suffering

Damage to your quality of life

The strength of your negligence claim

Whether you share any blame for the accident 
Insurance companies often offer lowball settlements to accident victims in the beginning. They do that because it isn't easy to know how much your case is worth without an experienced lawyer by your side. Our lawyers can help. To learn more about the benefits of legal representation, call our law offices for a free case evaluation today.
What Types of Damages Are Available to Scooter Accident Victims?
Every personal injury case comes with a unique set of damages. Kentucky personal injury laws allow victims to seek compensation for economic and non-economic losses. Economic damages cover your financial losses, like medical bills. Non-economic damages compensate for personal and subjective losses, like pain and suffering.
After a scooter accident, you may be entitled to compensation for:
All past and future medical expenses

Lost wages

Reduced earning potential

Rehabilitation 

Property damage

Pain and suffering

Emotional distress

Diminished quality of life

Disfigurement

Scarring 

Anxiety, depression, and PTSD

Loss of consortium

Workers' compensation benefits, if you were hurt on the job
Our lawyers will work hard to identify the types of damages you've sustained in the crash. For more information, call Minner Vines Moncus Injury Lawyers for a free initial consultation today.
Can I Recover Damages If I'm Being Blamed for a Scooter Accident in Kentucky?
Accident victims in Kentucky can recover damages even if they're partly to blame for an accident. Kentucky follows a pure comparative negligence rule. Financial responsibility is allocated between all responsible parties after an accident.
Scooters are relatively new to the state. As in motorcycle accident cases, it's likely that the insurance company will try to find a way to blame you for the accident. If they succeed, your compensation will be reduced in direct proportion to your share of fault. 
We'll Fight to Recover Compensation for All of Your Kentucky Scooter Accident Injuries
Scooter accident victims can suffer a wide range of injuries. Some of the most common injuries sustained in an electric scooter accident include:
Broken bones

Head injuries and concussions

Soft tissue damage

Knee injuries

Neck injuries

Nerve damage

Cuts and lacerations

Back injuries

Internal injuries

Burns and road rash

Amputations or loss of limbs

Paralysis

Catastrophic injuries
The most severe scooter injuries tend to occur when the scooter is hit by a motor vehicle. If you or a loved one were injured, reach out to our Kentucky scooter accident attorneys today. 
What Causes Most Scooter Accidents in Kentucky?
Cities across Kentucky have worked to implement and enforce safety regulations to keep scooter riders and others safe. All scooter operators are required to have a valid driver's license. Generally, scooters are subject to the same rules that apply to bicycles.
However, not everyone follows the rules. There are a number of different factors that can cause a scooter accident in Kentucky.
Some of the most common causes of scooter accidents include:
Inexperienced operators

Reckless driving, especially on sidewalks

Failure to use designated bike lanes

Lack of designated infrastructure and bicycle lanes

Speeding

Distracted driving

Failure to yield the right-of-way to pedestrians and bicyclists

Leaving scooters parked in unsafe locations where pedestrians might slip and fall

Riding double on the scooter

Defective scooter components

Aggressive driving

Unsafe passing

Dangerous turns

Failure to obey traffic signals

Drunk driving or driving under the influence of drugs

Hazardous road conditions, including potholes and crumbling pavement

"Dooring" where a car door is opened into the scooter
Multiple parties might share liability for a scooter crash in Kentucky. Responsible parties could include negligent drivers, pedestrians, and even the companies responsible for maintaining the scooter. In cases involving defective scooter equipment, the product manufacturer may be liable for damages.
To know who was responsible, you'll have to know what caused the accident. Our lawyers at Minner Vines Moncus Injury Lawyers can help you get to the bottom of it. To learn more about how we can help, call for a free case review today.
How Do I Prove Negligence After a Scooter Accident in Kentucky? 
Most scooter and auto accidents occur because someone was negligent. In legal terms, negligence means:
The responsible party owed you a legal duty of care

The defendant breached the duty of care

The breach was the

cause

of your accident

The accident resulted in damages
Many different types of evidence can be used to prove negligence. While you focus on recovering, our lawyers will conduct an investigation into the crash.
We'll locate any:
Police and accident reports

Video surveillance footage from businesses or dash cams

Photographs of the crash scene

Eyewitnesses 

Medical records

Records detailing scooter inspections and maintenance

Records of prior problems with the scooter
If the scooter was defective, you could have a strict liability claim against the Bird scooter manufacturer. 
How Long Do I Have to File a Lawsuit After a Scooter Accident in Kentucky?
The statute of limitations in Kentucky personal injury cases is only one year. You'll only have one year from the date of the accident to file a personal injury lawsuit. Wait too long, and you'll lose your right to compensation entirely.
Contact a Kentucky Scooter Accident Lawyer for a Free Consultation
Many riders have sustained injuries on scooters since they were introduced across Kentucky. If you were injured, call Minner Vines Moncus Injury Lawyers right away. An experienced Kentucky scooter accident lawyer will get to work on your case immediately to protect your right to compensation.