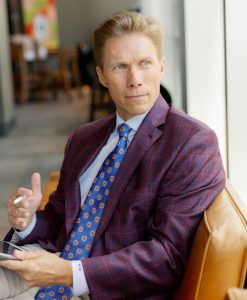 Did you sustain injuries in an accident involving a taxi cab in Kentucky? If so, you may be able to file a claim for compensation against the person or entity responsible for the crash. You can potentially recover money damages for your pain and suffering, lost wages, medical bills, other financial expenses, and more.
Minner Vines Monus Injury Lawyers is ready to put the full force of our resources to work for you. Our Kentucky taxi accident attorneys have over 100 years of combined experience and have recovered more than $1 billion in compensation for our clients. That's an undeniable track record of achieving successful case results that you can trust.
Call (859) 550-2900 today to get started. Our personal injury law firm offers a free initial consultation to learn about your case and offer legal help. 
How Minner Vines Moncus Injury Lawyers Can Help With Your Taxi Accident Case in Kentucky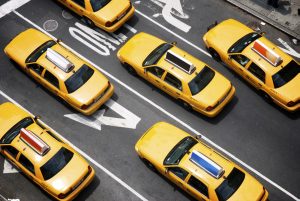 Taxi cabs serve an important role in Kentucky, transporting people to where they need to be on demand. Unfortunately, taxi drivers are often overworked and are susceptible to fatigued driving as a result. Just as well, they're sometimes incentivized to complete trips as quickly as possible – making them more prone to engage in aggressive driving behaviors like speeding. These considerations can create dangerous conditions for other motorists.
If you've been involved in an accident with a taxi driver in the area, you deserve to be compensated in full. Choosing Minner Vines Moncus Injury Lawyers means you'll be able to focus your energy on healing from your injuries instead of worrying about holding the at-fault party liable. Our award-winning Kentucky personal injury lawyers have been recognized by the National Law Journal for achieving one of the Top 100 Verdicts in the country multiple times, just to name one of our many accolades. We can help with your taxi accident case by:
Collecting the necessary evidence to support your claim

Evaluating the

full extent of your losses

and demanding fair compensation

Hiring

expert

assistance as needed, such as accident reconstructionists

Negotiating with the at-fault party to reach a settlement agreement

Keeping you up-to-date on your case's status and your legal options at all times

Filing a lawsuit and taking the opposing party to court if necessary
Ready to begin forming an attorney-client relationship? Contact our law office in Kentucky today to set up your free case review.
How Common Are Motor Vehicle Accidents in Kentucky?
While there aren't data available for taxi accidents, specifically, the Kentucky Office of Highway Safety publishes annual reports on overall motor vehicle accident statistics. The latest report is from 2021 and discusses accidents from 2020. Some of the key figures to note are:
There were a total of 100,787 crashes in Kentucky in 2020, which is down 23.9% from 2019, when there were 132,374

In 2020, there were 780 fatalities due to motor vehicle accidents across the commonwealth, which is up 6.6% from 732 in 2019

A total of 400 of those fatalities took place in rural areas, while 362 occurred in urban areas
On average, there are around 300 crashes across Kentucky every single day based on these numbers.
What Is My Kentucky Taxi Accident Case Worth?
Each taxi accident case in Kentucky has a unique value that depends on the facts involved in the situation. Taxi drivers are well-insured in some instances, which can increase the value of a claim significantly. In addition, sometimes there may be the option to sue the taxi company for the negligence of one of its drivers. The type and severity of your injuries may also play an important role in how much your case is worth.
Other factors to consider include:
Your age at the time of the crash

Whether you share any responsibility for the accident

The terms and conditions of your insurance policy

The amount of available evidence to establish your claim
Properly evaluating a personal injury case is a critical step in the claims process. Once you sign a settlement agreement, you'll generally be barred from recovering additional damages. If you don't demand an adequate amount from the at-fault party, you could end up with less compensation than you need and deserve.
We Will Fight for Compensation Based on All of Your Taxi Accident Injuries
Taxi accidents can result in severely debilitating, life-alterting injuries. Some of the types of injuries that tend to result include the following:
Spinal cord injuries

Internal bleeding

Fractures

Strains and sprains

Crushing injuries

Airbag injuries

Leg injuries

Chest injuries

Seatbelt injuries

Lacerations

Wrongful death

of a loved one
Were you injured in a Kentucky taxi accident? Reach out to our trusted personal injury attorneys for legal advice and assistance.
What Kinds of Damages Can I Recover After a Taxi Accident in Kentucky?
Kentucky has "choice no-fault" car insurance rules, which means the damages you can recover after an accident may be influenced by your chosen policy. If you did not opt-out of the "no-fault" system, you might be limited to the terms of your Personal Injury Protection (PIP) coverage. 
However, if your medical bills are at least $1,000 or if you sustained an especially serious injury, you may be able to file a claim against the at-fault driver. You also have this option if you've opted out of Kentucky's "no-fault" framework. Our Kentucky taxi accident attorneys can look into your options during your free consultation.
Assuming you're eligible to file a claim against the driver who caused the crash, you can recover both economic and non-economic damages. These damages go beyond what PIP benefits can offer you, and examples of each include:
PTSD

Lost wages

Medical bills

Anxiety

Loss of quality of life

Decreased earning capacity

Loss of consortium 

Physical therapy

Out-of-pocket expenses

Scarring and disfigurement

Rehabilitation
You might be able to recover punitive damages as well, but only in rare cases. Specifically, you must prove by "clear and convincing evidence" (a higher standard than for the other types of damages) that the at-fault party acted with oppression, fraud, or malice.
Common Causes of Kentucky Taxi Accidents
Taxi accidents in Kentucky generally happen for a few primary types of causes, such as the following:
Aggressive driving

Failure to yield the right of way

Improper lane changes

Speeding

Drugged or drunk driving

Tailgating

Fatigued driving

Running a red light or stop sign
Contact Minner Vines Moncus Injury Lawyers today to discuss your legal options for recovering compensation.
What if I'm Blamed for My Taxi Accident in Kentucky?
In Kentucky, you can still recover damages in a claim against the at-fault driver even if you share some of the blame for the crash. The commonwealth currently has a pure comparative negligence law in place, which means each party will be assigned a percentage of responsibility for the accident. 
From there, your damages award can be reduced based on your assigned percentage. For example, if you are assessed 30% of the blame for your taxi accident, your monetary award can be reduced by 30%. 
Even though pure comparative negligence is relatively victim-friendly (compared with laws most other states have), the at-fault party can still drastically reduce their liability for your claim if they blame you successfully. Having a Kentucky personal injury lawyer on your side, however, means you'll be able to fight back against these kinds of accusations.
What's the Deadline for Filing a Taxi Accident Lawsuit in the Commonwealth of Kentucky?
Kentucky's statute of limitations for car accidents gives you two years from the date of the crash to file a lawsuit against the at-fault driver (assuming you're eligible to do so). The clock generally starts running on the date of the accident.
However, there are exceptions to this deadline in some cases. We recommend contacting our legal team as shortly as possible after the accident to preserve and understand your legal right to file a claim.
Schedule a Free Consultation With a Trusted Kentucky Taxi Accident Attorney
You might be feeling overwhelmed after a taxi accident in Kentucky, unsure of what your options are for being made whole again. With the state's complicated "choice no-fault" system, it can take assistance to even understand your best legal course of action.
Fortunately, our seasoned Kentucky taxi accident lawyers can help you throughout the entire process. We'll work hard to help you achieve a favorable outcome for your case, just as we have been able to do for others through our 100 years of combined experience.
We also work on a contingency fee basis, so you can hire us at no upfront cost. Further, you only pay attorney's fees if we win or settle your case. In other words, we only get paid if you do as well.