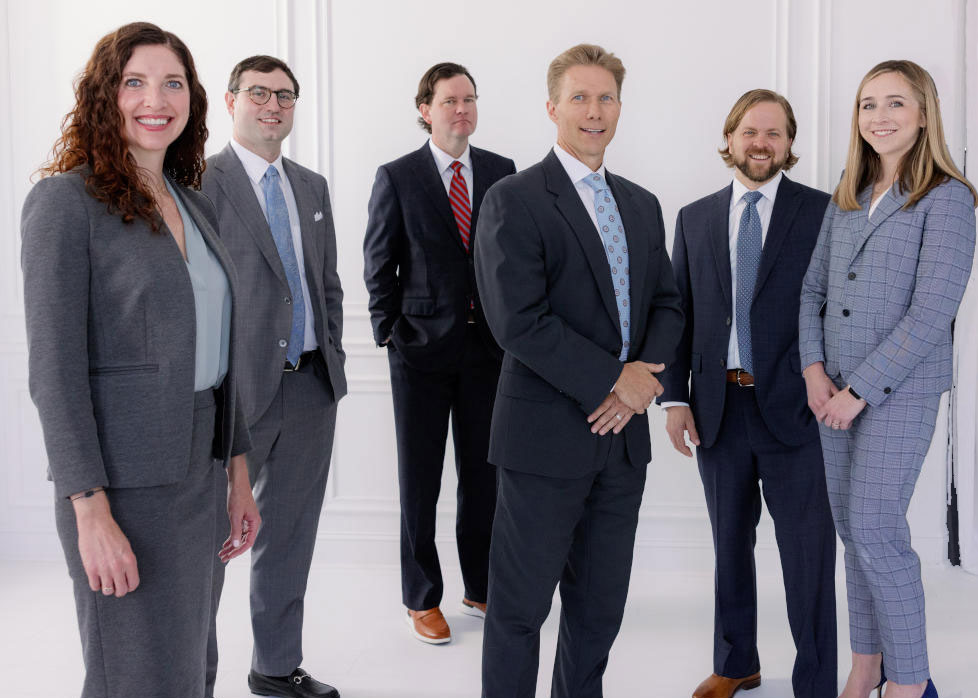 If you were injured in a rental e-bike accident in Kentucky, contact the personal injury team at Minner Vines Moncus Injury Lawyers to schedule a free initial consultation.
Bicycles have long been a popular form of transportation for Kentuckians, and recent technological advances have led to the creation of electric bicycles, also known as e-bikes. According to a report from the Courier-Journal, e-bikes allow people to ride faster and for longer, with less effort, through electronic-assisted pedaling.
Electric bicycles, of course, share the roads with regular bicycles as well as motor vehicles, and e-bikes are equally likely to be involved in serious traffic accidents. An e-bike accident, just like any other road accident, can lead to severe or even fatal injuries.
People involved in e-bike accidents could have legal claims against a number of different negligent parties. These crashes can be very confusing for people to try and handle on their own. Minner Vines Moncus Injury Lawyers can provide you with dedicated legal representation as soon as you call(859) 550-2900, or contact us online, to schedule a free consultation.
Do I Need An E-bike Accident Lawyer?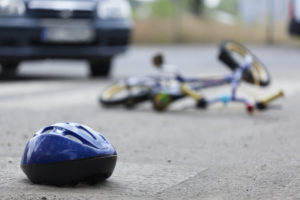 Electric bicycle accident cases can be far more complex than traditional bike accident claims. Most e-bike accident cases center on the actions of negligent drivers, but a person could also have grounds for claims against manufacturers of defective bicycle parts, or negligent rental companies. Large businesses, unfortunately, will almost always have insurance companies ready to defend them against these claims.
Many insurance agents will seem like they are going to be helpful, and may even say something about how you will not need an attorney. The truth is that you will always want a lawyer to speak to an insurer on your behalf. You should never assume that an insurance company will admit that its client was responsible for a crash. In fact, you should probably prepare for an insurer to argue that you were actually at fault for your accident. An insurance company will actively seek ways to use your words against you.
An attorney will not only deal with an insurance company for you, but they are also going to be able to conduct their own investigation into your crash, determining the exact cause and identifying every single liable party. The lawyer can negotiate a full and fair settlement for you, and they can file a lawsuit, if it becomes necessary, to get you the compensation you need and deserve.
Why Choose Minner Vines Moncus Injury Lawyers To Handle My E-bike Accident Case?
Minner Vines Moncus Injury Lawyers has been featured in highly-recognized publications such as National Law Journal, Super Lawyers, Woodward and White's Best Lawyers in America, U.S. News and World Report, Chambers USA, and Benchmark Litigation. Our attorneys have recovered over a billion dollars for our clients.
Best Lawyer named Matthew C. Minner the 2019 Personal Injury "Lawyer of the Year" in Lexington. He is also admitted to practice in state courts in Alabama and Kentucky, as well as U.S. District Courts for Alabama and Kentucky, the United States Court of Appeals for the Sixth Circuit, and the United States Court of Appeals for the Eleventh Circuit.
Jonathan Fannin is a member of the Kentucky Bar Association: Young Lawyers' Division and the Fayette County Bar Association. He graduated magna cum laude in the University of Kentucky Law class of 2014, after receiving the Gary Bruce Scholarship.
Brian M. Vines is a member of the Alabama Association for Justice, the American Bar Association, the Fayette County Bar Association, and the Kentucky Justice Association. Mr. Vines is admitted to practice in state courts in Kentucky and Alabama, the U.S. District Court for the Eastern District of Alabama, the U.S. District Court for the Western District of New York, the United States Court of Appeals for the Fourth Circuit, and the United States Court of Appeals for the Fifth Circuit.
Types of E-bike Accident Cases We Handle
Lime, which surpassed the $1 billion valuation mark only 18 months after launching, refers to the electric bikes it rents as Lime-E. The Bird Cruiser is a moped-style electric bicycle that has a long padded seat capable of seating two riders. Spin, which launched a bicycle-sharing program in Seattle in July 2017, announced in 2018 that it was adding electric bikes to its fleet of vehicles. Each of these brands have been involved in serious accidents in cities all across the country.
Electric bicycle accidents are often the same types of collisions that occur with regular bikes, but there are also accidents that are unique to electric bicycles. Cases involving malfunctioning or defective bicycles can often be very difficult for people to handle on their own because manufacturers typically claim that these accidents were the result of a person failing to operate an electric bike correctly, rather than something being wrong with the bicycle.
Other electric bicycle accidents involve situations unique to bicyclists. For example, so-called dooring accidents occur when a person exiting a motor vehicle swings their car door open directly into the path of an oncoming cyclist, who is powerless to avoid impact. A dooring collision is even more catastrophic when it involves an e-bike because of the increased speed. A cyclist could be thrown from their bike, and the nature of their injuries will correspondingly be much more severe.
E-bike accidents can also be caused by dangerous or defective roadways, such as potholes or soft gravel. In these types of situations, it may be possible for a person to file a claim against the government entity charged with maintaining a roadway. It is worth remembering that claims against public entities are subject to a much stricter statute of limitations, making it that much more important to obtain legal representation as soon as possible.
Some of the most common negligent driving causes of e-bike accidents are:
Obstructed bike lanes
Left-turn accidents
Driving under the influence of drugs or alcohol (DUI)
Failure to yield
Many drivers fail to leave adequate space between their vehicles and e-bikes. This can also lead to serious accidents.
Different kinds of accidents cause different kinds of injuries. For instance, every cyclist knows about the dangers of road rash. Some of the most common injuries in electric bicycle accidents include:
Muscle sprain
Head trauma
Strain
Traumatic brain injury (TBI)
Paralysis
Lacerations
Disfigurement
Back injury
Neck injury
Unfortunately, there are also cases in which people involved in e-bike accidents have been killed. Such tragedies can lead to families filing wrongful death lawsuits against negligent parties.
Could I recover compensation if I was partially at fault for my bicycle accident?
You can recover compensation in an e-bike accident even if you are determined to be partially at fault. Kentucky is one of only a dozen states in the country that uses a pure comparative fault system of apportioning damages in personal injury cases, which means any person can file a lawsuit, regardless of their own degree of negligence. The catch to this system is that a person's percentage of negligence is proportionately related to a defendant's liability. In practical terms, what this means is that a person who is determined to have been 60% at fault may be awarded $100,000 in an e-bike accident case, but will have their award reduced by 60%, ultimately receiving just $40,000.
Would I still be able to recover compensation if I wasn't wearing a helmet?
The Kentucky House of Representatives has passed a bill that requires anyone under 12 to wear a helmet while on a bicycle. Helmets can certainly reduce the likelihood of a head or brain injury, but they do not provide any protection to the remainder of a cyclist's body. So while an insurance company is likely to argue that the lack of a helmet justifies an award reduction for a head or brain injury, helmets are certainly not applicable to many other injuries that bicyclists might suffer in an accident.
What kinds of damages can I recover for an e-bike accident?
You could be entitled to many different kinds of damages for an e-bike accident, both economic and non-economic. Economic damages are awards for actual bills that can be calculated and proven, such as:
Medical bills
Lost wages
Home modification costs
Medical devices such as wheelchairs
Property damage claims such as replacement of e-bikes
Non-economic damages are much more subjective and relate more to emotional or psychological harm, such as:
Loss of consortium
Pain and suffering
Emotional distress
Loss of enjoyment of life
Disfigurement
Not all cases necessarily go to trial. Settlements are common since insurance companies frequently decide that settling is cheaper than paying to take a case to trial and risking a possible judgment.
Contact an E-bike Injury Attorney in Kentucky
If you have been hurt in an e-bike accident in Kentucky, whether as a rider, a pedestrian, or an innocent bystander, you have the right to seek compensation if your accident was caused by negligence. The company that owned the bike, or another party could be liable for the harm you've suffered, so don't pay out of pocket for expenses you shouldn't have had to incur. Our firm will not only take care of all the legal legwork, and ensure that you are fairly compensated for the pain and suffering and financial losses you've been forced to endure. Call an experienced Kentucky injury attorney at (859) 550 2900, or contact us online, for a free consultation.