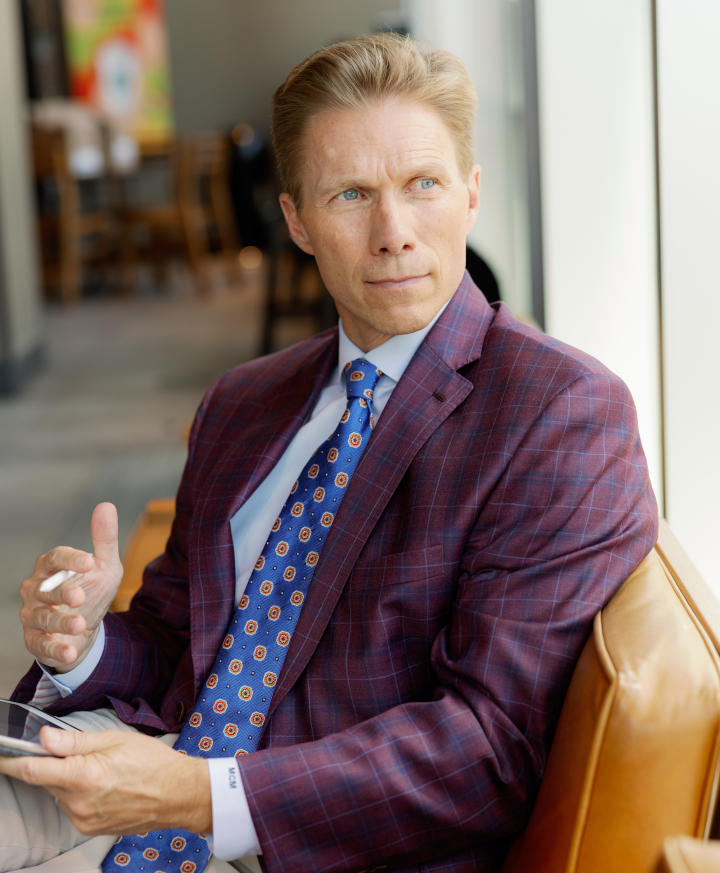 Were you hurt in a bus accident? If so, let the award-winning Kentucky bus accident lawyers of Minner Vines Moncus Injury Lawyers fight for you. People who are injured in bus accidents need to know their rights, which may include the ability to demand compensation for injuries, loss of income, and other expenses and suffering as a result of the carelessness of a bus driver or bus company. We're here to listen to you, advise you of your rights and legal options, and help you get the compensation you so rightfully deserve.
Buses are enormous vehicles that can cause catastrophic damage in an accident. When a bus causes an accident that results in injuries, those harmed can get their expenses covered, but only if they are able to prove fault in their claim. For that, they will need skilled legal assistance like that found at Minner Vines Moncus Injury Lawyers. Our prestigious law firm has a history going back decades, and our lawyers have been making names for themselves through their casework ever since. With our help, those injured in bus accidents can get the financial compensation they are owed.
If you or someone you know has been the victim of a bus accident in Kentucky, Minner Vines Moncus Injury Lawyers wants to hear your story. Contact or call us at (859) 550-2900 for a free evaluation of your case.

Why Do I Need a Bus Accident Lawyer?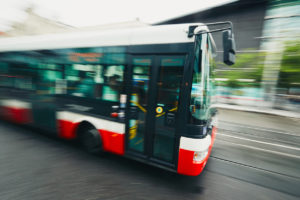 You may believe that you have the right to compensation after your bus accident, but knowing that and proving it are two different things. To prove it, you will need extensive legal knowledge, access to evidence and experts, and the ability to go up against large bus companies that are willing to spend an incredible amount of money to keep you from that compensation.
Trying to take on that kind of fight when you are recovering from an accident is simply too much to ask from almost anyone. That's why the best option is to trust your case with a qualified accident lawyer in Kentucky. A bus accident lawyer already knows the law and has experience taking on these cases with all their complexity. They know how to make your case so strong no bus company can break it apart. At the same time, while they take care of the legal work, you can focus on taking care of yourself and your family.
How Minner Vines Moncus Injury Lawyers Can Help
When pursuing a bus accident case with a lawyer, you want a lawyer you know can deliver. If you are looking for a history of success in your law firm, there are few that can compete with Minner Vines Moncus Injury Lawyers. We've been winning cases just like yours for decades.
Our lawyers have been recognized in some of the most prestigious national publications, including U.S. News and World Report and The National Law Journal. We've earned this good press by providing the best legal team to our clients that can be found anywhere in Kentucky. We have experience, thorough legal knowledge, and a complete commitment to taking our client's stories and turning them into winning cases.
Common Causes and Injuries from Bus Accidents
Every bus accident is unique, involving unique people, companies, and circumstances. For all that, bus accidents often fit certain patterns, with certain causes and certain common injuries. Some of the most common causes for a bus accident include:
Distracted driving from the bus driver
Fatigue
Medical difficulties for the bus driver
Impaired driving (DUI, etc.)
Aggressive driving
Failure to follow road rules (such as stopping at stop signs and stop lights)
Poorly manufactured parts
Lack of bus maintenance
Passenger difficulties
Poor road conditions
Not every bus accident is caused by these issues, but the vast majority are, and each of these can lead to a bus accident case that results in compensation for the victims.
These and other bus accident causes can lead to any number of injuries, but some of the most common are:
Neck and back injuries
Traumatic brain damage
Broken bones
Amputations
Scars, burns, and other disfiguring marks
Post-traumatic stress disorder and other emotional and psychological injuries
Again, this is by no means a complete list, and if your injuries don't fall into one of these categories, that doesn't mean we can't get you compensation. You can contact our lawyers to find out more about how your injuries relate to your potential bus accident case.
Damages You May Be Able to Recover
Any of the above injuries, and plenty of others, can lead to a claim against the bus driver, bus company, and others in which you demand compensation for any of the following damages:
Immediate medical expenses (emergency room visits, physical therapy, etc.)
Long-term medical expenses (for injuries that will remain with you)
Expenses related to permanent disfigurement
Expenses related to future physical limitations due to injuries
Loss of income during the period of recovery
Loss of future earning capacity due to permanent limitations
The pain related to injuries in the present and future
Mental suffering due to the trauma of the accident and future difficulties
Not every case has to claim for all these damages, but all of them are possible in a bus accident case. With a quality bus accident lawyer, you will be able to demand more compensation for more damages than you would otherwise.
What Should I Do After My Accident and Before I Get My Lawyer?
After a bus accident in Kentucky, there's a lot you can do to move your future case forward. Try to accomplish as much of the following as you can:
Get a copy of the accident report from the police
Keep track of missed work days
Keep track of all visits to doctors, all medication being taken, all treatments being followed, and other medical responsibilities
Keep track of all injuries and symptoms
Keep track of all expenses related to the accident
Get a damage valuation from your insurance company for any damaged property
Avoid providing information or signing anything from the bus company's lawyers or insurance companies
While doing all of the above, your most important responsibility, other than your recovery, has to be finding that perfect lawyer for your case.
Don't Delay in Starting Your Bus Accident Case with Minner Vines Moncus Injury Lawyers
Part of overcoming suffering from your bus accident is getting closure and compensation from those responsible.
If you or anyone you know has been in a bus accident in Kentucky, contact Minner Vines Moncus Injury Lawyers as soon as possible so that we can secure you that compensation and earn you that deserved closure. Schedule your free consultation today by calling (859) 550 2900.