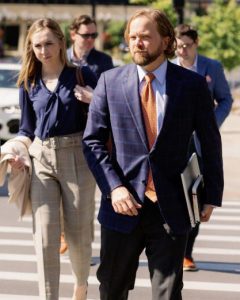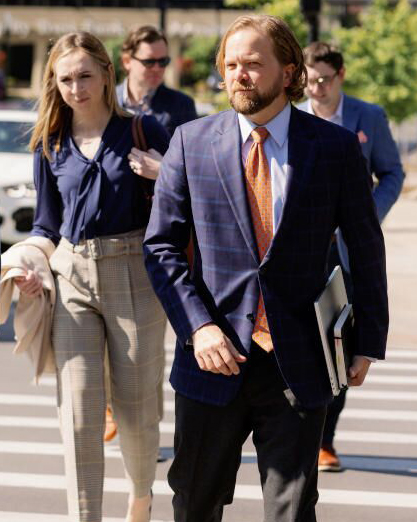 Was your child hurt in an accident in Kentucky? Was that accident caused by the reckless, careless, or intentional actions of another person? If so, you may be eligible to take legal action to hold them responsible. In addition, you might be owed compensation for your child's medical bills and other damages. Don't let them get away with causing others harm, especially innocent children who should be treated with care and caution. The Kentucky child injury attorneys of Minner Vines Moncus Injury Lawyers have extensive experience helping parents seek justice for their children, and we won't rest until we win you the compensation you are owed.
Call our firm today to request a free case review during which you can learn more about your rights and legal options. An experienced member of our team is available to answer any of your questions and help you with your claim. Call us at(859) 550-2900, chat with us live, or fill out a contact form, to schedule a free consultation with our experienced Kentucky attorneys today.
Common Causes of Child Injuries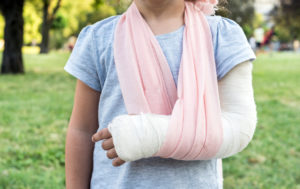 At Minner Vines Moncus Injury Lawyers, we've seen it all, and we've helped parents get justice for the tragic injuries that their kids have had to endure. We've helped parents whose children have been injured in accidents including the following:
Car wrecks
Semi-truck accidents
Dog bites
Birth injuries
Sexual assault
Child abuse
Drowning
While any injury to a child is a tragic and unthinkable occurrence, it is especially devastating when the accident could have been avoided. If a child drowns in a pool, for instance, the blame often falls on pool owners or property managers for failing to provide adequate safety features (like fences) or adequate supervision in and around the pool.
When a child suffers injury through abuse or sexual assault, the acts can cause severe injuries and lifelong emotional scarring to the victim. The offender or the person responsible for the well-being of the child could be held liable for what happened.
What To Do If Your Child Is Injured
After calling 911 and getting your child appropriate medical treatment, it is important that you contact an experienced and competent lawyer to obtain compensation for your child's damages related to an injury. In many instances, the normal statute of limitations(time limit to make a claim or file a lawsuit) for personal injuries does not apply because the child may be too young to communicate the extent of the injury, or because the symptoms may not show up until a later age.
Also, in some states, like Kentucky, a judge must approve all settlements related to child injuries, and if the compensation for the damages exceeds $10,000.00 a guardian is appointed and the money must be placed in a special account for the child to access once he/she turns 18. This is to prevent the parents of the injured child from taking the child's damages award. It is important that your lawyer understand these laws in order to protect the rights of your child.
We Are Here To Help You
The laws of the state of Kentucky allow victims of child injuries to receive compensation if their injuries were caused by the negligence, carelessness, or intentional actions of another. Your child is entitled to compensation for medical expenses, future earnings, and pain and suffering both to your child and your child's loved ones. Minner Vines Moncus Injury Lawyers is prepared to help you if your child suffered an injury that could have and should have been prevented.
Give us a call today at (859) 550 2900 to speak with a child injury attorney today. Our consultation is always free, and we will not charge you anything unless we win your case.