NOTE: Our law firm does not handle juul lawsuit cases. This article is for informational purposes only. Information found in the article does not constitute as formal legal advice and does not create an attorney/client relationship.
Have you bee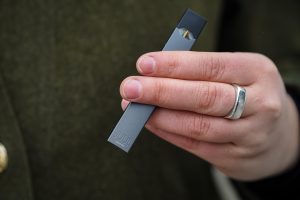 n injured bya vaping product manufactured by Juul? If so, our Juul lawsuit attorneys in Lexington, KY, can pursue a financial award on your behalf. 
At Minner Vines Moncus Injury Lawyers, we have extensive experience helping clients recover significant compensation for their personal injuries. Our practice handles product liability cases such as those being filed against Juul for their harmful products. We're on top of the latest developments regarding claims being made against the e-cigarette giant, and we're prepared to take on new clients who have grievances against Juul.
Give us a call at our Lexington law offices at (859) 550-2900 to discuss your situation with our skilled product liability team. We'll review your case and go over the legal options available to you. Your first consultation is free.
How Minner Vines Moncus Injury Lawyers Can Help You File a Juul Lawsuit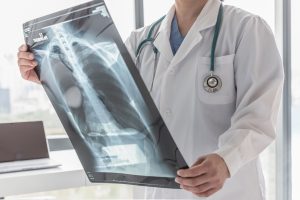 If you're suffering from injuries as a result of using Juul vaping products, you need a professional by your side. Our product liability attorneys know how to prove that using Juul products caused your injuries. This area of law can quickly get technical and complicated, and trying to manage the legal issues without an experienced Lexington injury attorney in your corner is risky. 
We're confident that Minner Vines Moncus Injury Lawyers is the right firm to represent you in your Juul lawsuit in Lexington, Kentucky. Here are just a few reasons:
75+ years of combined personal injury experience

Award-winning lawyers ranked among the best in the field

Track record of winning multi-million dollar verdicts
Our product liability team has successfully gone up against powerful brands and insurance companies in complex litigation. They don't intimidate us and we don't back down. 
Our clients are our number one priority and we do everything we can to deliver for them. We'll do the same for you. Don't hesitate to give us a call to get started today.
What Is Juul?
Juul is a brand of electronic cigarettes, more commonly known as e-cigarettes or vaping pens. The Juul brand accounts for 75% of all vaping products, so the name has become synonymous with e-cigarettes. 
Juul vaping pens are battery-operated, and when a pod of liquid nicotine is inserted into the cartridge of the pen, the device heats the liquid and emits an aerosol that's inhaled instead of cigarette smoke. While Juul claims its goal was to create a less harmful version of conventional cigarettes, vaping comes with its own adverse effects. 
Are Juul Products Dangerous?
Juul vaping pens are marketed as a better alternative to traditional cigarettes. However, Juul pods may actually contain high levels of nicotine that have adverse effects on health. These effects include:
Seizures

Lung injuries

Nicotine addiction and poisoning

Heart attacks

Heart palpitations

Cough

Mood disorders

Loss of impulse control

Tooth and gum disease
Studies show that vaping can even affect reproductive health. If you or a loved one are experiencing these injuries from Juul, call to arrange a free consultation with our product liability lawyers. We can help you determine if you have a cause of action against Juul.
Juul Lawsuits
Vaping has become increasingly popular among adolescents, leading to a new generation of nicotine addicts who could face long-term health problems. 
In response, injured victims of Juul vaping pens have filed lawsuits to hold Juul accountable. The lawsuits include class actions as well as individual claims and have largely been filed by parents of underage children and by young adults. 
At least nine states have filed lawsuits against Juul, denouncing the company for contributing to a youth vaping epidemic.
What are the Lawsuits Claiming?
Many Juul users argue that they were not made aware that vaping could be just as addictive as conventional cigarettes. Among a number of other claims, the lawsuits accuse Juul of the following:
Designing their marketing to be attractive to the youth market

Failure to warn that vaping products are more potent and addictive than traditional cigarettes

Manufacturing dangerous and defective products
In 2019, reports of vaping-related lung injuries and deaths began increasing. Lawsuits against Juul have picked up steam and are being filed across the country. If you think you might qualify as a litigant in a Juul lawsuit, don't hesitate to give us a call. You have a right to be compensated for adverse health effects you've experienced from using Juul products. 
Contact Our Lexington Product Liability Lawyers
About Your Juul Lawsuit
At Minner Vines Moncus Injury Lawyers, our product liability lawyers are prepared to hold Juul accountable for endangering the lives of our clients and for contributing to a growing epidemic in the communities we serve.
If Juul products are responsible for your injuries, they should have to pay for your physical, emotional, and financial damages. 
Give us a call at our Lexington law offices to arrange a free consultation. We'll review your case and discuss your legal options. Your first consultation is free and you owe us no upfront fees unless we win. Call a Lexington Juul lawsuit attorney today.