March 24, 2023 | Personal Injury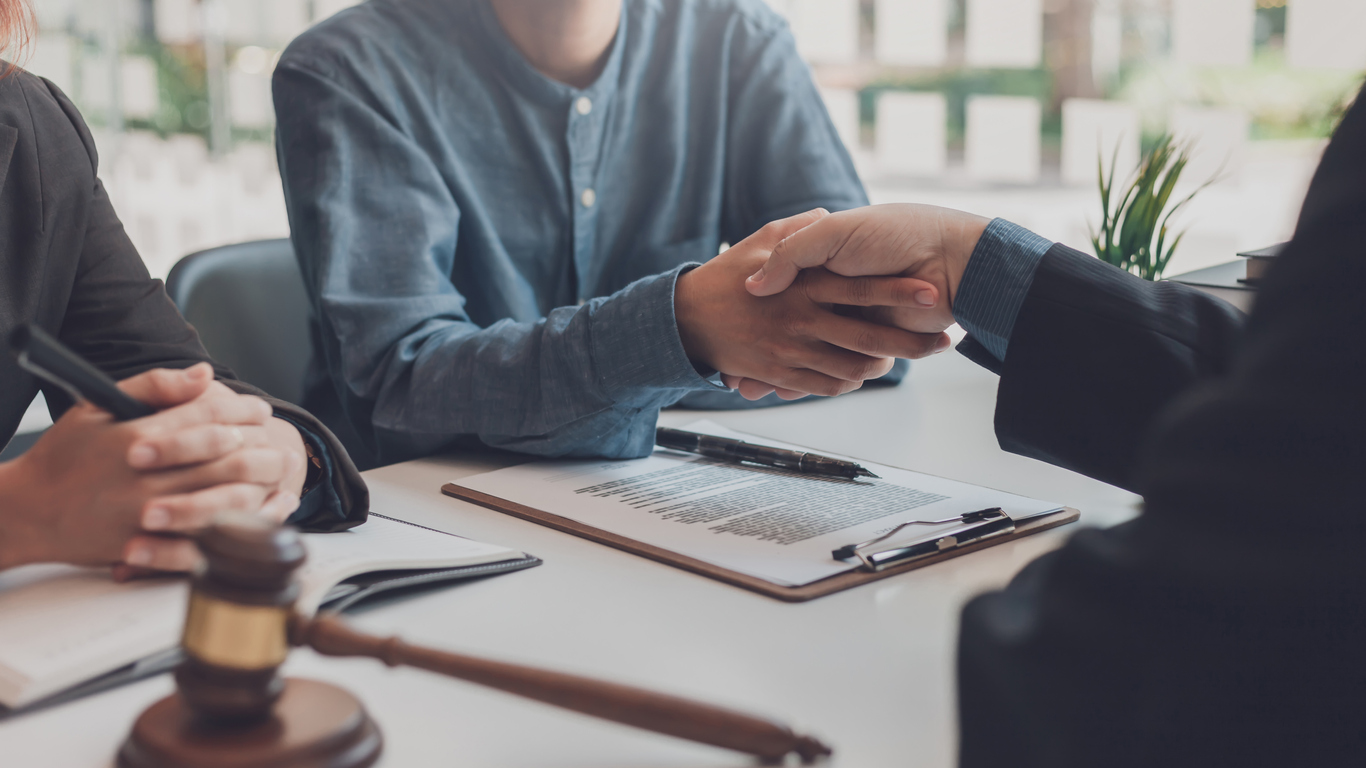 Personal injury cases have two purposes. The first is to hold negligent parties accountable for their actions. The second is to get injury victims fair compensation for their losses.
Once you've filed a personal injury claim and come to an agreement, it's normal to wonder when you'll get your check. After all, you probably have medical bills and other expenses piling up.
In Lexington, KY, insurance companies have up to 30 days to send your settlement check after accepting liability. If your personal injury settlement check is coming from the defendant, rather than an insurance company, then it may take longer.
What Is A Personal Injury Settlement Check?
A personal injury settlement check is money that a plaintiff gets from a defendant or the defendant's insurance company. The amount of the settlement and the terms are agreed upon by both parties. If the parties cannot agree on a settlement amount, or whether the defendant is responsible, then the case will go to trial for a jury to decide.
Steps That May Happen Before You Get Your Personal Injury Settlement Check
Several steps happen before getting your personal injury settlement check. Depending on the specifics of your case, you may have more or fewer steps. Your personal injury lawyer can explain the exact process based on your type of personal injury claim.
Filing A Personal Injury Claim
The settlement process begins when your lawyer files a personal injury claim. If you have been in an accident covered by insurance, like a car accident or medical malpractice, you will file a claim with the insurance company.
If you have experienced a different type of accident that doesn't involve insurance, it means filing a personal injury lawsuit in the Fayette Circuit Court Civil Division. This is the court that handles personal injury claims over $5,000 in Lexington, KY.
Negotiating With The Defendant (Or Insurance Company)
After filing the claim, you will negotiate with the defendant or their insurance company to settle. This can mean going back and forth multiple times to agree. You may need to provide the defendant or their insurance company with:
Evidence proving the defendant was at fault
Medical records explaining your injuries
Receipts for medical treatment
Statements about the psychological impact of the accident
All of this information can help the negotiation process and maximize your settlement.
Signing Release Forms
When you come to a settlement agreement you will need to sign release forms before you get your settlement check. The release form is a document that acknowledges the agreement and waives future liability for the defendant. This prevents any future lawsuits or attempts to get more money arising from the same incident.
Reasons Your Personal Injury Settlement Check May Be Delayed
If you've completed the entire settlement process and your check is delayed, there are some common reasons why.
Paying Outstanding Debts And Liens
Your settlement check is sent to your lawyer, instead of directly to your bank. Your lawyer places the check in a trust account and uses the funds to pay your outstanding debts and liens. For example, your lawyer may pay:
Doctor's bills
Hospital fees
Outstanding child support
Past due mortgage payments
This usually doesn't take more than a few weeks, but it may take longer if your lawyer is negotiating for a reduction in your bills. While it can be annoying to have to wait a bit longer, in the long run, this could mean more money in your pocket.
Paying Legal Fees
Your lawyer will also take their legal fees from your settlement check before sending you the remainder. If you paid a contingency fee, this is the agreed-upon percentage. This doesn't take too long, but it may cause a slight delay in getting your check.
Contact Our Personal Injury Law Firm in Lexington Today To Get More Information
If you've been injured in a personal injury, please call Minner Vines Moncus Injury Lawyers for a free case evaluation with a personal injury lawyer or contact us online.
Minner Vines Moncus Injury Lawyers
325 W Main St #210, Lexington, KY 40507
(859) 550-2900