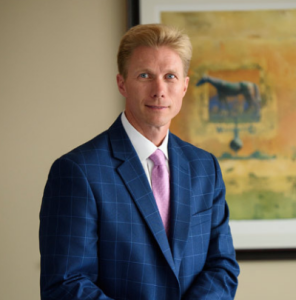 Were you the victim of a truck accident? Was it caused because you had to stop suddenly, and the truck driver was following too closely to prevent a collision? You can win compensation to pay for your damages, such as medical bills and lost wages. To effectively pursue this type of claim, you'll need the help of an experienced Lexington truck accident attorney from Minner Vines Moncus Injury Lawyers.
In the state of Kentucky, tailgating is illegal. It poses a serious risk because if you're following too closely to the vehicle in front of you and they suddenly stop, you won't have enough time to react and stop your vehicle to avoid an accident.
Tailgating is especially dangerous when it involves a large commercial truck. When an 18-wheeler, a big rig, or a tractor-trailer crashes into the rear of a small car, it can cause severe property damage and debilitating injuries to the driver. The truck driver or trucking company can be held liable for any injuries from a sudden-stop collision.
Contact the seasoned, compassionate truck accident attorneys at Minner Vines Moncus Injury Lawyers today. We'll handle all the details of your case and fight skillfully for the maximum compensation you deserve so that you can focus on your recovery and family during this challenging time. Contact or call us today at (859) 550-2900 to learn about your rights and your case.
How Sudden-Stop Truck Accidents Occur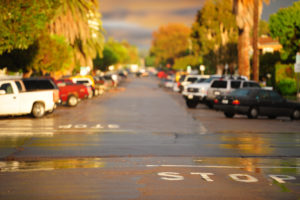 One of the most dangerous places to be when you're near a commercial vehicle is in front of them. If you have to slam on your brakes to avoid running over an animal or because the traffic ahead came to a stop, a tailgating truck driver will likely crash into the rear of your car. When an 80,000-pound vehicle collides with a small sedan, the result is usually devastating.
Truck drivers are supposed to behave responsibly and safely to ensure that the other drivers don't suffer any harm. An inexperienced trucker might not think about the consequences of their actions behind the wheel. If their negligent driving causes you physical or emotional harm, you can hold them financially responsible.
Tailgating, driver inattention, and drug or alcohol impairment all create a decreased reaction time, limited room for error, reduced effectiveness of motor skills, and an increase in severe injuries. If you notice a large truck is following you too closely, move over into another lane so they can pass you. That's the safest option to prevent yourself from becoming the victim of a sudden-stop accident.
How to Protect Your Rights After a Sudden-Stop Accident Involving a Truck
If the world were fair, you would be able to collect compensation automatically from the commercial truck driver or their employer's insurance company. Unfortunately, insurance companies aren't in the business of giving away money without a fight. They do whatever they can to protect their interests and avoid admitting liability on behalf of their insured drivers.
To make sure you're able to pursue the maximum settlement available, you should follow these steps after getting injured in a truck accident:
Don't admit any level of fault and only speak to the truck driver about insurance information.
Write down the truck's Department of Transportation (DOT) number, license plate number, insurance information, and trucking company name.
Speak to witnesses and get their names and phone numbers. They could be vital witnesses if your case goes to trial.
Take detailed photos of the crash site.
Make sure a police officer comes to the scene to investigate the accident and write a traffic crash report. Details on the report could prove the truck driver's negligence.
Don't post anything on social media while your case is ongoing. The insurance company or defense attorney could minimize the severity of your injury if your photos show you out with friends, playing sports, or on vacation.
Undergo a medical evaluation within 24 hours of your accident. Medical records are one of the most important documents you can use as evidence of your injury.
Hire an attorney from Minner Vines Moncus Injury Lawyers to help you build a solid case.
While you're recovering from your injury, you should keep documentation of everything related to your treatment, such as physical therapy records, prescriptions, out-of-pocket expenses, car repair bills, and lost wage reports. The more evidence you can present to the insurance company, the better chance you'll have of winning a favorable settlement.
The Insurance Company Will Try to Take Advantage of You
When insurance companies find out about a vehicle accident, they immediately work on tactics to disprove your claim or pay the lowest settlement possible. You must speak with an attorney before signing any forms or accepting a settlement offer.
Don't offer any unnecessary details to the adjuster or agree to participate in a recorded statement. There are some things the law doesn't require, and you're allowed to refuse specific requests made by the insurance carrier.
Some of the steps a trucking company's insurance company might take to discourage you from pursuing the highest compensation are:
Contact you before you retain an attorney to try to trick you into signing away your rights or saying something incriminating
Provide an unreasonable settlement offer
Request a written or recorded statement to try to use your words against you to deny your claim
Request signed medical authorizations to dig into your medical history and find preexisting conditions or injuries
Delay your claim to get you to settle for less than you deserve
Misrepresent the amount of liability coverage available
Trucking companies typically use insurance companies with unlimited resources. If you're unfamiliar with how the claims process works, you won't understand what your rights are or how much money you're entitled to receive. The adjuster assigned to your claim might try to wear you down or intimidate you into accepting a low offer so they can close out your file as quickly as possible.
At Minner Vines Moncus Injury Lawyers, we don't allow any insurance company to take advantage of our clients. We won't back down from a fight and will make sure you get the justice you deserve.
You Have Options for Pursuing Financial Compensation
Most people don't realize liability insurance isn't the only option for pursuing compensation after getting injured in an accident caused by someone else. If you're able to prove negligence from your sudden-stop truck accident, you can file a claim with the truck driver's or trucking company's liability insurance carrier.
However, that's not the only course of action you can take. You're also allowed to file a claim with your insurance. UM and PIP are both optional coverages drivers can purchase with their auto insurance policy. They're available regardless of who caused the crash and won't affect your monthly premium.
UM Insurance (uninsured/underinsured motorist coverage)
If you have UM coverage on your policy, you can seek compensation up to the limit you chose to purchase. Victims of vehicle crashes typically file a claim with their UM insurance if the at-fault driver doesn't carry liability insurance, or their liability coverage isn't enough to compensate you for your total damages.
PIP (personal injury protection)
PIP is also an optional coverage with a specific limit you can choose to purchase. Unlike UM insurance, you can start using PIP immediately for your medical treatment, lost wages, and property damage. Much like health insurance, it pays for upfront costs related to your injury.
The Process for Determining the Value of Your Case in Lexington
When you start the insurance claims process, you might wonder how much money you could get. Your compensation will depend on your total damages, the severity of your injury, and various other factors. The insurance adjuster reviewing your claim will take all those factors into account to determine the settlement you deserve.
In a truck accident case in Kentucky, you can claim both economic and non-economic damages:
Lost wages and loss of future income
Medical bills
Rental car cost
Pain and suffering
Loss of companionship
Vehicle repair or replacement expense
If you decide to file a lawsuit against the truck driver, you can seek punitive damages. Punitive damages are usually the type of financial award injured parties try to win if the other person's actions were reckless or egregious. For example, if you stopped suddenly and the trucker behind you couldn't stop in time because they were drunk, punitive damages would be an appropriate consequence.
Unlike compensatory damages, punitive damages don't come from the liability insurance company. They get paid by the negligent party as a form of financial punishment for their behavior.
Contact Our Truck Crash Lawyers in Lexington for a Free Consultation
Minner Vines Moncus Injury Lawyers offers a free consultation for anyone interested in seeking legal advice for their sudden-stop truck accident in Lexington. We understand you're facing an overwhelming road ahead, and we want to help make it easier.
When you hire us, we'll handle your case with great care, communicate with you effectively throughout each step of the process, and recover a sufficient compensation that pays for your damages. You can depend on us to fight hard for you.
To find out how Minner Vines Moncus Injury Lawyers can help you with your sudden-stop truck accident case, call our truck accident attorneys at (859) 550-2900 today.