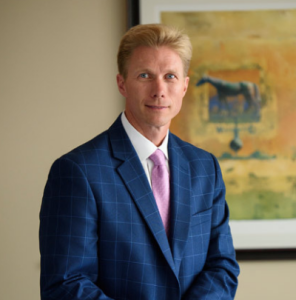 When another person causes an injury, that person can be held financially liable for the damages that result. Filing a personal injury claim is the process of recovering compensation for damages. Many people seek the assistance of a personal injury lawyer after an accident.
Personal injury lawyers fight to recover the compensation that their clients deserve. They investigate accidents and gather evidence proving fault and liability. They also work with their clients to document their damages.
However, there could be situations in which a personal injury lawyer might not take your case.
Why Wouldn't a Personal Injury Attorney Take My Case?
You assume that an attorney will take your case because the attorney helps people injured in an accident. You were injured, so the attorney should take your case. However, the attorney tells you that he cannot take your case.
It is difficult not to take it personally when an attorney refuses to take your case. Ask the attorney why he would not take your case. Attorneys generally have a specific reason for not accepting a case.
The reasons why an attorney may turn down a case include:
Conflict of Interest
An attorney has a duty to protect a client's best interest. If the lawyer has a conflict of interest, he has an ethical duty not to accept the case.
A conflict of interest exists whenever the lawyer has competing interests that could harm the client's best interest. Conflicts of interest generally arise when the attorney represents or has represented another party involved in the action.
For example, a lawyer represents the trucking company who employs the truck driver who caused your truck accident. The trucking company's best interest would be to avoid liability for the accident.
Your best interest is to hold the trucking company liable for all damages caused by the accident. There is no way that the lawyer can represent both of your best interests. Therefore, the attorney declines to take your case based on the conflict of interest.
Statute of Limitations Expired
Personal injury lawsuits must be filed within a specific time following the injury or accident. Kentucky has a short deadline for filing personal injury lawsuits.
The Kentucky statute of limitations for most personal injury claims is one year from the date of the injury. That deadline applies to most claims, including claims arising from slip and falls, wrongful death, car accidents, amusement park injuries, bus accidents, and pedestrian accidents.
An attorney may decline to take a personal injury case if the time to file a lawsuit has passed or is about to pass. However, there are exceptions to the statutes of limitations.
If your child was injured, your child might have additional time to file a personal injury claim. Before assuming that your time to file an injury claim has expired, talk with a personal injury attorney.
Disputed Liability
Under Kentucky's comparative fault laws, your compensation for a personal injury accident could be reduced if you are partially at fault for your injury.
Liability for damages is assigned based on fault. Therefore, if a jury finds that you are 60 percent at fault for the cause of a farming accident, the most you could receive for your claim is 40 percent of your damages.
In other words, your compensation is reduced by 60 percent because you were 60 percent at fault for the accident. Allegations of comparative fault can significantly reduce the recovery in a personal injury case.
If the attorney accepts cases based on a contingency fee basis, comparative fault might make it too expensive for the attorney to take the case. The attorney would not receive enough money to compensate him for his time and expenses in handling the case.
Lack of Evidence of Fault
For you to receive compensation for your injuries and damage, you must prove that the other party caused your accident.
Evidence that might be used to prove fault in a personal injury case includes, but is not limited to:
Eyewitness testimony
Physical evidence
Videos of the accident
Photographs from the accident scene
Testimony from expert witnesses
If it is your word against the word of the other person involved in the accident, the attorney may not take the case. The attorney must be able to offer evidence that proves the other party caused your injury. If the evidence does not exist, the attorney may not be able to help you.
Lack of Damages
When you are injured, you sustain a variety of damages.
Examples of damages in a personal injury case may include:
The cost of medical treatment and personal care
Loss of income, including wages, salaries, benefits, commissions, bonuses, and other forms of income
Physical, mental, and emotional pain and suffering
Loss of quality of life or enjoyment of life
Permanent disabilities and impairments
Disfigurements and scarring
Physical therapy and other forms of therapy
Decreases in earning capacity because of a permanent impairment
Most personal injury attorneys accept cases on a contingency fee. Their attorneys' fees are based on a percentage of the recovery in your case. The more money the attorney recovers for you, the higher the attorneys' fee.
The damages in your case determine the value of your claim. If you have minimal damages, the value of your case may be lower. Depending on the amount of work involved in handling the case, it might not be worth the attorney's time to take the case when there are very few damages.
Type of Personal Injury Case
A personal injury lawyer may also turn down a case if they do not handle those types of injury claims. Attorneys may handle a variety of personal injury claims, from traffic accidents to medical malpractice. However, some attorneys limit their practice to specific types of personal injury claims.
If the attorney does not handle cases similar to your case, the attorney may tell you that you need to find an attorney who has experience handling cases similar to your case. It is in your best interest to have an attorney who understands the laws and issues related to your injury claim.
What Should I Do if an Attorney Refuses to Take My Case?
Do not take the refusal to accept a case personally. Ask the attorney why he is declining to take your personal injury case. The reason can help you understand whether there could be problems with your case.
Always seek a second opinion. If one attorney turns down your case, talk to another attorney. You do not have to accept the advice or opinion of one attorney.
As you search for a personal injury lawyer to handle your case, you may need to meet with several attorneys. It is essential that you trust your attorney and feel comfortable with the attorney.
Call Our Lexington Personal Injury Lawyers for a Free Consultation
Our lawyers at Minner Vines Moncus Injury Lawyers offer free consultations for accident victims by calling at (859) 550-2900. You can learn about your legal rights and receive an honest assessment of your case from an experienced personal injury attorney. We are here to help you as you fight to recover the compensation you deserve after another person injuries you.