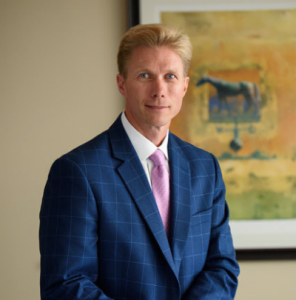 Hit-and-run accidents happen anytime someone leaves the scene of a car accident without exchanging information with the others involved. A hit and run constitutes a criminal offense in Kentucky. It can also create a difficult situation for those injured in the accident.
The police will handle the criminal aspects of the hit-and-run accident. However, the police will not help you get compensation for your injuries. Instead, you will need to deal with insurers on your own unless you hire a lawyer.
Here are some reasons you might need a lawyer after a hit-and-run accident.
Your Duties Under Kentucky Law After a Car Accident
Kentucky provides a specific list of duties for people involved in a vehicular accident. These duties apply anytime your vehicle, vehicle load, or vehicle equipment causes death, injuries, or property damage.
You must fulfill these duties whether your car collides with another car or something flies out of your car and hits a pedestrian.
Stop
Kentucky law requires anyone involved in the accident to stop immediately and ascertain the damage from the accident.
If the accident happens on an interstate highway, parkway, on-ramp, or off-ramp, you can drive your vehicle to a safe place out of traffic before stopping. If the accident happens anywhere else, you must stop "immediately."
Render Aid
A driver involved in an accident must assist anyone who has been injured. You can satisfy this duty by calling for an ambulance or taking the injured person to the hospital.
Report the Accident
You must call the police to report an accident that results in injuries, deaths, or damage that renders a vehicle unusable. The police will send someone to investigate the accident.
A police report can support your claim for compensation by providing a detailed account of what happened and who was at fault.
Exchange Information
When you stop, you need to exchange information with the other people involved in the accident.
Kentucky statutes specifically require you to provide:
Vehicle registration number
Name and address of the owners/drivers
Names and addresses of everyone in the vehicles
Insurance information
The investigating officer can help to facilitate the exchange of insurance information with the other people involved in the accident.
Hit-and-Run Accidents in Kentucky
A hit-and-run accident happens when a driver fails to fulfill these duties, particularly the duty to stop.
Kentucky has about 12,000 hit-and-run accidents every year. Of these, most only cause property damage. But about 20 fatalities and 1,000 injuries happen in hit-and-run collisions in the state annually.
The penalties for a hit-and-run accident can range widely. If the hit-and-run driver knows or should have known that someone was injured or killed in the accident, prosecutors can charge the driver with a Class D felony, which is punishable by one to five years in prison.
Most hit and runs are charged as Class A misdemeanors. With this kind of charge, a judge could sentence the driver to up to one year in prison and a fine of up to $2,000.
Injury Compensation After a Hit-and-Run Accident
Kentucky uses a no-fault auto insurance system. Under this system, drivers must purchase personal injury protection (PIP) coverage.
When you get injured in a car accident, your insurer pays PIP benefits to cover your medical expenses and lost income. However, you can opt out of the system to sue the at-fault driver, hence the "choice" no-fault.
This system ensures that injured people get paid regardless of who caused the accident. In other words, no-fault means that your insurer pays your claim even if you caused the accident.
A side benefit of no-fault auto insurance is that your insurer will pay PIP benefits when you get in a hit-and-run accident. You will submit a claim to your insurer that includes proof of your losses.
This claim might include:
Medical records
Accident reports
Paystubs
Kentucky requires you to buy at least $10,000 in PIP coverage, although some insurers will offer to sell you up to $50,000 in benefits.
When you hit your PIP policy limits, you will need to either pay out of pocket for your medical expenses or find another source of compensation.
Uninsured Motorist Coverage
Insurers consider a hit-and-run driver to be an "uninsured motorist." This allows you to file a claim for uninsured motorist benefits if you get hit by a hit-and-run driver.
Kentucky requires insurers to offer uninsured motorist coverage. But you can decline the coverage when you purchase your insurance.
Kentucky requires drivers to buy liability insurance. When you get into an accident, you normally receive benefits from your insurer under your PIP coverage. But when your medical expenses exceed $1,000 or you suffer a permanent injury or bone fracture, you can file a claim against the at-fault driver's liability policy.
When a driver has no insurance or you cannot find the driver, you can file a claim under your uninsured motorist coverage. The insurer will pay benefits after investigating your crash.
The policy limits for uninsured motorist coverage usually range from $25,000 to $50,000.
Why You Might Need a Lawyer After a Hit-and-Run Accident
Kentucky does not publish statistics for hit-and-run arrests. But studies in other states suggest that up to 90% of hit-and-run cases remain unsolved. This means the compensation you get from your insurer might represent your only means of recovery.
You should consider hiring a lawyer to help you prepare and file your claims for PIP benefits and uninsured motorist benefits. This might give you the best chances of getting the compensation you need for your injuries.
If you bought the maximum policy limits for your PIP and uninsured motorist coverage, you might be entitled to claim up to $100,000 in insurance benefits.
A lawyer can also document your claim so you can pursue the at-fault driver if the police solve your case.
If you suffered a catastrophic injury, such as a brain injury, your expenses could easily exceed your PIP and uninsured motorist policy limits. By documenting your case, you have the chance to get more if police ever do manage to identify the hit-and-run driver.
To discuss how a lawyer can help you with your hit-and-run accident, contact the experienced legal team at Minner Vines Moncus Injury Lawyers to schedule a free consultation. Our skilled lawyers have extensive experience in helping clients to get the justice they deserve and the compensation they're owed.
Reach out today to schedule a free, no-obligation consultation to discuss the facts of your case.