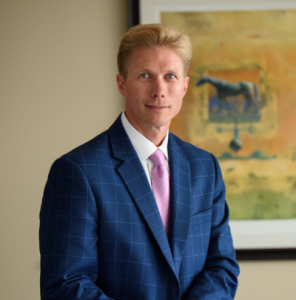 If you or a family member were injured in a train accident in Lexington, KY, it's important to get legal representation. An experienced Lexington train accident lawyer at Minner Vines Moncus Injury Lawyers can help you fight to recover compensation for medical bills, lost wages, and your personal pain, suffering, and trauma.
We've already recovered more than $1 billion on behalf of accident victims like you. When you hire us, you'll gain access to a legal team with over 100 years of combined experience in personal injury law.
Don't trust an inexperienced personal injury law firm with your future. Contact our law offices in Lexington, Kentucky, you can call (859) 550-2900 to schedule a free consultation today.
Why Should I Call Minner Vines Moncus Injury Lawyers for Help Recovering Compensation After a Train Accident in Lexington?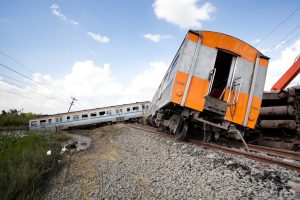 Accidents involving trains can be devastating. Train accident claims can also be particularly complex. Multiple parties may be injured, and multiple parties may be to blame. 
It's important to hire an experienced Lexington personal injury lawyer who understands the legal process and can handle your insurance claims.
Minner Vines Moncus Injury Lawyers has been recognized for our legal services time and time again.  We've been recognized by Super Lawyers, The National Law Journal, and by The Best Lawyers in America as "Lawyer of the Year".
You can count on us to:
Independently investigate the accident

Collect evidence, including Event Data Recorder information, video footage, police reports, maintenance records, dispatch reports, and medical records

Compile a strong claim for compensation against all responsible parties

Bring in

experts

who can testify about complicated aspects of your case

Negotiate with the insurance companies and defense teams
Our goal is to recover every penny you deserve. To learn more about our Lexington personal injury attorneys, call for a free case review today.
How Often Do Train Accidents Happen in Kentucky?
Train accidents are much more common than you might think. While not all accidents involve dramatic train derailments, train wrecks happen on a regular basis. 
According to the U.S. Department of Transportation's Federal Railroad Administration (FRA), 2,199 train accidents at railroad crossings were reported nationwide in 2022.  Those accidents caused 273 fatalities and 813 injuries.
The rate of accidents is fairly steady. About 2,000 railway crossing accidents have been reported every year since 2010.
In Kentucky alone, 41 train accidents were reported in 2022. Overall, 4 people were killed and 10 people were injured in those accidents.
The FRA statistics only report train accidents involving train collisions with motor vehicles. They don't account for trains hitting pedestrians, derailments, or collisions with other trains.
What Are the Most Common Causes of Train Accidents in Lexington, Kentucky?
Train accidents really shouldn't happen. Trains are highly regulated by the federal government. Still, when train companies ignore federal and state safety regulations, accidents do happen.
When train wrecks do occur, it's usually because of negligence.
Some of the leading causes of train accidents include:
Distracted train operators

Inexperienced train operators and employees

Ignoring railroad safety regulations 

Malfunctioning signals

Failure to turn on signal lights

Outdated technology

Speeding

Fatigued train operators

Drug and alcohol use

Equipment malfunctions

Defective train parts

Failure to properly maintain the train or the railroad tracks

Failure to perform regular inspections and train maintenance

Trespassers on the train tracks

Slip and fall accidents aboard a passenger train or in the train station
Government transit agencies carefully investigate railroad accidents to identify their causes. However, those investigations can take months–or even years in particularly serious cases.
You deserve a lawyer who will work diligently to find out what happened as quickly as possible. That way, you can focus on getting better.
How Much Is My Lexington Train Accident Case Worth?
The first step to recovering compensation is assessing the losses you have sustained because of the injury. Some types of losses, like your medical bills, are relatively easy to calculate. Others, like your personal pain and suffering, are much more difficult.
When our Kentucky train accident attorneys assess your case value, we'll focus on:
The severity of your injury

The circumstances of the accident and whether you share any blame

The cost of your medical treatment

Whether you're expected to make a full physical recovery or suffer a permanent disability

Your need for ongoing medical attention and rehab–and the cost

How the injury impacts your lifestyle

Whether you need assistance with basic activities of daily living

How the injury impacts your

earnings and future earning capacity
Testimony from medical experts and other specialists is often needed to determine the value of your losses. You can count on our lawyers in Lexington to use the full weight of our resources as we assess the value of your personal injury case. Call or use our contact form to get started today.
Who Is Responsible for My Damages After a Train Wreck in Lexington?
Under Kentucky law, anyone who contributed to the accident can be held liable for the victim's damages. In cases involving train accidents, multiple parties may be legally liable. Some of those people were probably not even present at the crash scene.
Examples include:
Train engineers and operators

Train staff and employees

Rail services and railroad companies, including Amtrak

Government agencies responsible for oversight

Freight rail services

Careless drivers, pedestrians or bicyclists

Train mechanics

Manufacturers of trains and train safety equipment

Train passengers

Property owners
Even if the train's operator was technically at fault, someone else may be legally responsible for your damages.
What Types of Damages Are Available to Victims of Train Accidents in Kentucky?
After a train wreck, you can seek compensation for economic damages and non-economic damages. The goal is to recover compensation to make you "whole" again after the accident.
Some common examples of the types of compensation you may receive include:
Past and future medical expenses

Rehabilitation 

Lost wages

Lost earning potential

Nursing care

Property damage

Pain and suffering

Emotional distress

Anxiety and depression 

PTSD and fear

Diminished quality of life

Disfigurement 

Loss of consortium and other damages for wrongful death
Kentucky courts also have the authority to award punitive damages in rare cases where accidents happen because of intentional wrongdoing or gross negligence.
Can I Recover Damages if I'm Being Blamed for Causing a Train Accident in Kentucky?
Yes, unless you were 100% responsible for the accident.
Kentucky is a pure comparative negligence state. Liability is divided between all parties to the crash. When a victim shares some fault, their compensation is reduced by their percentage of fault.
So, if you were found to be 20% responsible for the accident, you're still entitled to 80% of your compensation award. Our attorneys will work hard to minimize the amount of blame assigned to you so that you can obtain as much compensation as possible.
Our Attorneys in Lexington Will Fight To Recover Compensation for All of Your Accident Injuries
While not all train accident injuries are life-threatening, many can have serious long-term consequences. You may struggle with pain and discomfort for years to come. 
At Minner Vines Moncus Injury Lawyers, we're here to fight for victims of train accidents who have sustained:
Crushing injuries

Internal organ damage

Internal bleeding 

Amputations 

Multiple

broken bones

Nerve damage

Soft tissue damage

Traumatic brain injuries

Spinal cord injuries

Head and neck injuries

Concussions

Broken hips

Paralysis

Catastrophic injuries

Wrongful death of a loved one
Trains are large, heavy, and move at extremely fast speeds. That means they have the potential to cause devastating injuries when they're involved in motor vehicle accidents.
If you or a loved one were hurt, reach out to our Lexington train accident attorneys today. We know how to fight for the compensation you deserve.
What Do I Have To Prove To Recover Financial Compensation After a Train Accident in Lexington, KY?
Victims must prove negligence in nearly all accident cases.
Negligence means:
Someone owed you a legal duty of care

They

breached

their duty

The breach was the direct and proximate

cause

of the accident

You suffered damages
The train company and their insurance companies understand the law. They also have the resources to conduct a full investigation. You deserve a lawyer who will do the same for you. 
To learn more about legal representation, contact our law firm in Lexington for a free consultation today.
How Long Do I Have to File a Claim for Compensation After a Train Accident in Kentucky?
You have only one year to file a personal injury lawsuit in the Commonwealth of Kentucky. The one-year statute of limitations starts running on the date of the train accident. 
However, if your claim is against a government agency, you'll have to take legal action much sooner by providing notice of your intent to file a lawsuit.
One thing is certain. If you wait too long, you lose your right to sue for damages entirely. It's also true that it becomes more difficult to build a strong personal injury case as time passes. That's because witnesses can forget, and evidence can disappear.
Contact our lawyers as soon as you can to protect your rights.
Contact an Experienced Lexington Train Accident Lawyer for a Free Consultation
If you were recently hurt in a train accident, contact Minner Vines Moncus Injury Lawyers for legal advice today. An experienced Lexington train accident lawyer can fight for the full compensation you deserve.