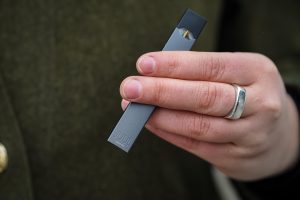 Juul Labs, Inc. is the maker of the Juul electronic cigarette, also referred to as an e-cigarette or e-cig. The devices have become enormously popular in the United States in recent years, with JAMA: The Journal of the American Medical Association reporting in October 2018 that Juul's 3.2 million monthly sales surpassing even the 2.7 million of British American Tobacco.
According to JAMA, Juul had the highest market share, with 29 percent of e-cigarette sales by December 2017. In July 2018, CNBC reported that Juul's market share reached 68 percent after its sales increased 882 percent in the most recent four-week period as the e-cigarette category as a whole grew 97 percent to $1.96 billion.
While Juul has been frequently presented as being a safe alternative to traditional cigarette smoking, the truth is that vaping has been shown by some studies to be just as, if not more harmful than regular tobacco. The United States Food and Drug Administration (FDA) has prompted several investigations into Juul because of its widespread use by teenagers and children.
If you or your child have suffered an injury because of a Juul e-cigarette, you should know that you could be entitled to compensation. Juul has aggressively denied any wrongdoing in connection to its products, so you will want to make sure you are working with an experienced lawyer.
Minner Vines Moncus Injury Lawyers can help you get justice and hold Juul accountable. We can help you understand all of your legal options as soon as you call (859) 550-2900 or contact us online to schedule a free consultation.
Do I Need A Juul Lawsuit Lawyer?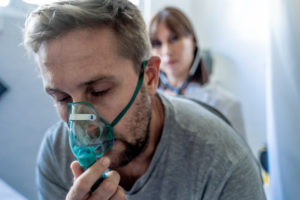 You may very well know that an injury or illness you have suffered is directly connected to your use of a Juul e-cigarette, but Juul itself is highly likely to claim that the company is not responsible for the harm you've suffered. Juul has already denied liability in these types of cases, and the company continues to claim its product is safe for its intended users.
When you have an attorney, they are going to be able to conduct an independent investigation into the particular e-cigarette you used. Some cases will involve defectively manufactured e-cigarettes that posed dangers to users because of errors somewhere in the manufacturing process.
Certain cases might relate to how Juul marketed these devices, especially when a Juul injury occurs to a child or teenager. Whether you think your Juul e-cigarette was defective or you have suffered injuries because of other effects that you were not warned about, you may have a case against Juul.
You may be able to file your lawsuit against Juul, or you may have grounds for a possible class-action lawsuit, which is a legal action that is filed on behalf of a larger group of similarly affected people. It will be beneficial to have a skilled lawyer on your side who can ensure that you can satisfy all legal deadlines relating to your case.
Why Choose Minner Vines Moncus Injury Lawyers To Handle My Case?
Minner Vines Moncus Injury Lawyers has a record of success that includes over 100 verdicts of more than 1 million dollars. We have obtained several verdicts ranking among the top 100 verdicts in the United States.
Our firm has been featured in such publications as Woodward and White's Best Lawyers in America, the National Law Journal, and U.S. News and World Report. We have been named one of the National Law Journal's "50 Most Elite Plaintiff's Firms in America," named among "The Best Lawyers in America," and ranked among the "Leading Firms and Lawyers in America."
You should know that Minner Vines Moncus Injury Lawyers will not be afraid to take on big companies like Juul. We obtained a $750 million settlement for more than 2,500 rice farmers in a case against Bayer Cropscience.
You also do not need to worry about paying Minner Vines Moncus Injury Lawyers anything upfront because we handle all cases on a contingency fee basis. This simply means that you are not charged anything until you receive a financial award.
Types of Juul Lawsuit Cases We Handle
The United States Fire Administration reported that there were reports of 195 separate e-cigarette fire and explosion incidents in the United States from January 2009 to Dec 31, 2016, resulting in 133 acute injuries. E-cigarette explosions can cause a number of injuries ranging from severe burns to eye injuries to possible disfigurement.
E-cigarettes have been associated with many health conditions, including:
Increased risk of diabetes
Heart attacks
Muscular pain
Pneumonia
Lung spasms
Hypersensitivity pneumonitis
Increased risk of stroke
Eosinophilic pneumonia
Increased blood pressure
Chronic Obstructive Pulmonary Disease (COPD)
Peptic ulcers
Gastrointestinal issues
Developmental and reproductive problems
Blood restriction to the brain
Altered brain development
Sleep disturbances
Enlargement of the aorta
Increased risk of blood clots
Cardiovascular disease
Reduced immune response
Lung irritation and diseases
A class-action lawsuit filed against Juul in the United States District Court for the Middle District of Florida was based on seven causes of action:
Racketeer Influenced and Corrupt Organizations (RICO) Act Violations — Juul became an enterprise subjecting it to RICO when it entered into an agreement with Altria in December 2018 and used mail, telephone, internet, and interstate commerce to market to children.
Fraud — Juul advertised its product as being non-addictive or less addictive than cigarettes when it was, in fact, highly addictive.
Failure to Warn (Product Liability) — Juul did not warn its users about increased risks of nicotine exposure and addiction.
Design Defect (Product Liability) — Juul's product is defective because it contains and delivers more nicotine than the company represents.
Negligence — Juul failed to prevent its product from being marketed or sold to minors.
Unjust Enrichment — Juul was enriched at the expense of its users because of its unlawful and deceptive practices.
Violation of Florida's Deceptive and Unfair Trade Practices Act — The lawsuit in Florida claims that Juul violated the state law prohibiting numerous unfair or deceptive acts and practices.
In May 2018, CBS News reported that an 18-year-old in Pennsylvania developed respiratory failure and needed to be placed on a breathing machine as a result of vaping for only three weeks. Doctors diagnosed her with acute respiratory distress syndrome, also known as "wet lung."
Do I have to join a class-action lawsuit against Juul?
No, class members are afforded the opportunity to "opt-out" of a class action case to pursue their claims individually. When they do not opt-out, they may be bound by the terms of a settlement. Speak to a lawyer to make sure you can preserve your action.
What kinds of relief are provided in class action lawsuits?
A class-action lawsuit will typically provide many of the same kinds of relief as any other civil lawsuit, namely monetary damages. With a class action, any award is known as the common fund that is shared equally by all plaintiffs, although the named plaintiff may receive a larger share. A class action could also result in a defendant being ordered to cease certain conduct.
What actions has the FDA taken against Juul?
In April 2018, the FDA announced a series of new enforcement and regulatory steps and a Youth Tobacco Prevention Plan to stop youth use of, and access to, JUUL and other e-cigarettes. That September, the FDA sent warning letters to Juul Labs and four of the other largest manufacturers of e-cigarettes, giving them 60 days to lay out their plans to address widespread youth use of their products. The FDA stated it had conducted 908,280 inspections of retail establishments that sell tobacco products, issued 70,350 warning letters to retailers for violating the law, and initiated about 17,000 civil money penalty cases.
Juul Lawsuit Statistics
According to JAMA, Juul's sales increased 641 percent from 2.2 million in 2016 to 16.2 million in  2017. Juul's average annual market share of total e-cigarette sales increased 515 percent, from 2 percent to 13 percent during 2016-2017.
Bloomberg reported that Juul was raising $1.2 billion, valuing the company at $15 billion. CNBC reported that a Wells Fargo analysis of Nielsen data showed Juul's dollar sales increased 783 percent in the 52 weeks ended June 16, reaching $942.6 million.
In November 2018, the FDA reported that new findings from the National Youth Tobacco Survey (NYTS) showed that over 3.6 million middle and high school students were current (past 30 days) e-cigarette users in 2018, more than double the 1.5 million students the prior year. The findings showed that high school students in the United States who reported being current e-cigarette users increased 78 percent between 2017 and 2018 to 3.05 million (or 20.8 percent) while middle school students increased 48 percent to 570,000 (or 4.9 percent).
Contact a Juul Lawsuit Attorney in Lexington Today
The Kentucky product liability attorneys of Minner Vines Moncus Injury Lawyers are here to protect the rights of consumers across the state who have been harmed by products that they assumed were safe to use. It is apparent that Juul used deceptive marketing tactics, targeted at youths to convince them that their product was a safe alternative to smoking cigarettes. When companies put the quest for profits over the safety of the public, we'll be there to stand up for what is right and seek full and fair compensation on your behalf.
Did you suffer an injury, develop an illness, or become addicted to nicotine due to the use of Juul e-cigarette pods? Make sure you contact Minner Vines Moncus Injury Lawyers as soon as possible. Call(859) 550-2900 or contact us online right now to receive a free consultation from our Juul lawyers.