April 3, 2023 | Nursing Home Abuse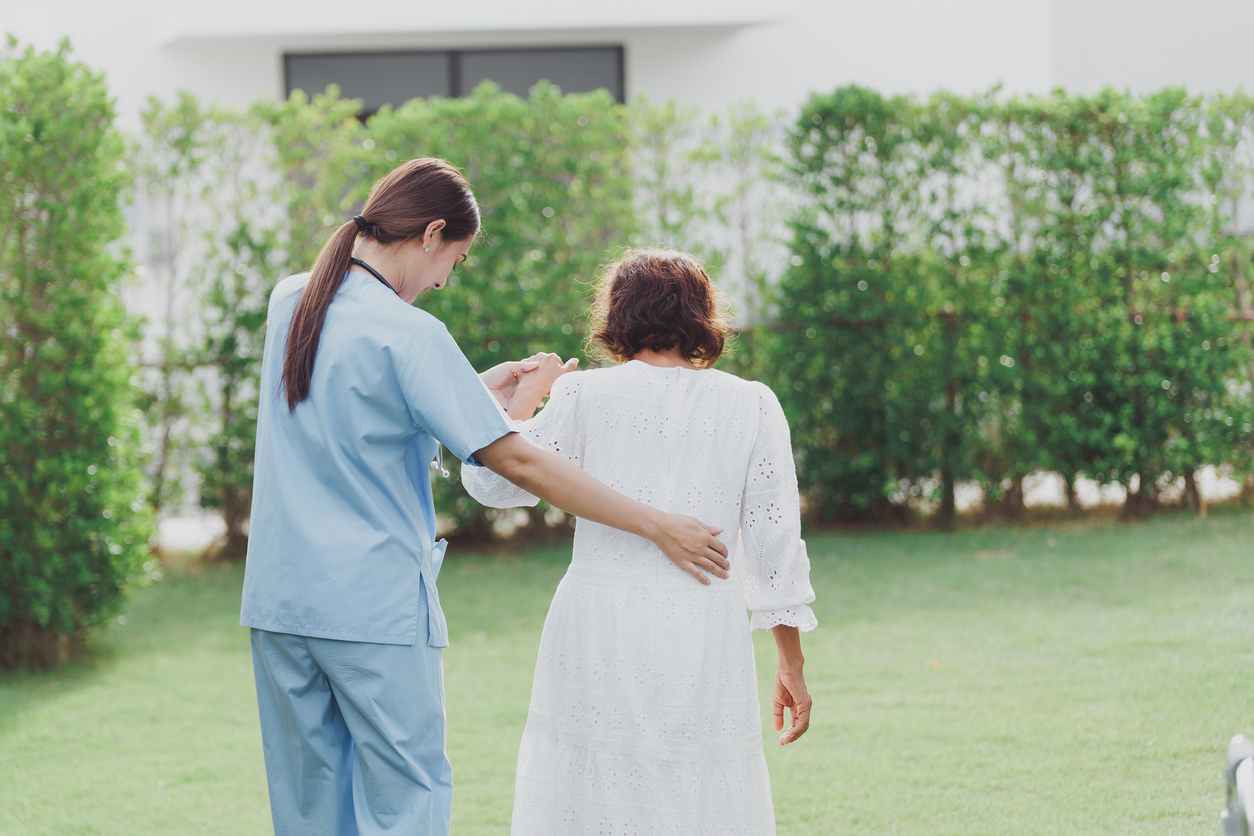 Elder abuse occurs in nursing homes, assisted living facilities, and other long-term care facilities. However, elder abuse and neglect also occur at home. Kentucky elder abuse laws protect vulnerable adults from abuse and neglect by punishing those who would harm an elderly adult.
Elder Abuse Laws in Kentucky
Kentucky elder abuse laws are defined in Kentucky Revised Statutes §209. According to the law, the purpose of the chapter is to protect adults who are being exploited, abused, or neglected. The law gives the Circuit or District Court jurisdiction over the cases.
The law defines abuse, neglect, and exploitation as follows:
Abuse – Sexual abuse, infliction of injury, intimidation, unreasonable confinement, or punishment that causes injury, physical pain, or mental injury.
Exploitation – Using or obtaining a person's assets, funds, property, or other resources through intimidation, deceptions, or other means intending to deny the person of their resources.
Neglect – A situation in which an adult cannot obtain or perform for themselves services or goods necessary to maintain their welfare or health or depriving that person of services needed for their welfare and health by a caretaker.
The law also requires anyone aware of elder abuse to report the abuse so that protective services can be used to protect the elderly adult. The laws apply to abuse by a person or caretaker.
The Kentucky Cabinet for Health and Family Services investigates allegations of elder abuse and neglect. The Cabinet may inform local law enforcement agencies and protective services.
How Do You Report Elder Abuse in Kentucky?
You can report elder abuse to the Adult Protection Branch of the Kentucky Cabinet for Health and Family Services online or by calling the Child/Adult Abuse Hotline at 1-877-597-2331. You can also report patient abuse and neglect by calling the Elder Abuse & Neglect Hotline at 1-877-228-7384.
In an emergency, call 911 for immediate help.
The Lexington Police Department has a Domestic Violence Unit as part of its Special Victims Section. The unit investigates reports of elder abuse, among other types of violence. The non-emergency number for the Lexington Police Department is (859) 258-3600.
What Are the Signs of Elder Abuse?
Elder abuse occurs in many forms. Neglect, physical abuse, and sexual abuse are common forms of elder abuse. However, financial abuse, verbal abuse, and psychological/emotional abuse are also common and extremely harmful.
Knowing the signs of elder abuse and neglect can help you spot and report elder abuse. Warning signs of elder abuse and neglect include, but are not limited to:
Bruises, sprains, broken bones, welts, lacerations, and other physical injuries
Sudden changes in mood or behavior
Signs of being restrained, including bruises around the wrists and ankles
Being non-communicative or withdrawn
Change in eating and/or sleeping habits
Unusual behavior, including rocking, biting, and sucking
Being emotionally upset or agitated
Anxiety and fear, especially when left alone with a caregiver
Changes in bank account balances, missing property, new bills, changes in estate documents, and unexplained transfers
Sexually transmitted diseases
Blood on sheets and adult clothing
Unexplained vaginal or rectal bleeding
Soiled clothing and beds
Bedsores and pressure ulcers
Unclean and unsanitary living conditions
Unsafe living conditions
For the complete list of warning signs of elder abuse and neglect, you can view the Red Flags of Elder Abuse or this Spotting the Signs of Elder Abuse infographic.
Can I Sue a Nursing Home or Medical Facility for Elder Abuse?
Nursing homes and other facilities owe a legal duty of care to their patients, including protecting them from abuse and neglect. A facility can be held liable for damages if an elderly patient is abused or neglected while in their care.
Damages your loved one could receive include:
Reimbursement for medical bills and cost of treatment
Compensation for physical, mental, and emotional pain and suffering
The cost of moving to a new facility
Compensation for permanent injury or impairment
Sometimes, the court might award punitive damages to "punish" the facility and/or the individuals responsible for the abuse. A Lexington nursing home abuse lawyer can provide guidance and legal advice for you and your loved one.
In addition to a civil action, the state might bring criminal charges against the person or persons responsible for the abuse. However, criminal charges are separate from the civil action. Therefore, the state doesn't need to file criminal charges for you to file a lawsuit for elder abuse.
The first step is to report the abuse and ensure your family member is safe and receiving adequate care. Then, talk with a lawyer to proceed with an action to hold the responsible people accountable for their wrongdoing.
Contact Our Nursing Home Abuse Law Firm in Lexington Today To Get More Information
If you've been injured in a nursing home abuse, please call Minner Vines Moncus Injury Lawyers for a free case evaluation with a personal injury lawyer or contact us online.
Minner Vines Moncus Injury Lawyers
325 W Main St #210, Lexington, KY 40507
(859) 550-2900