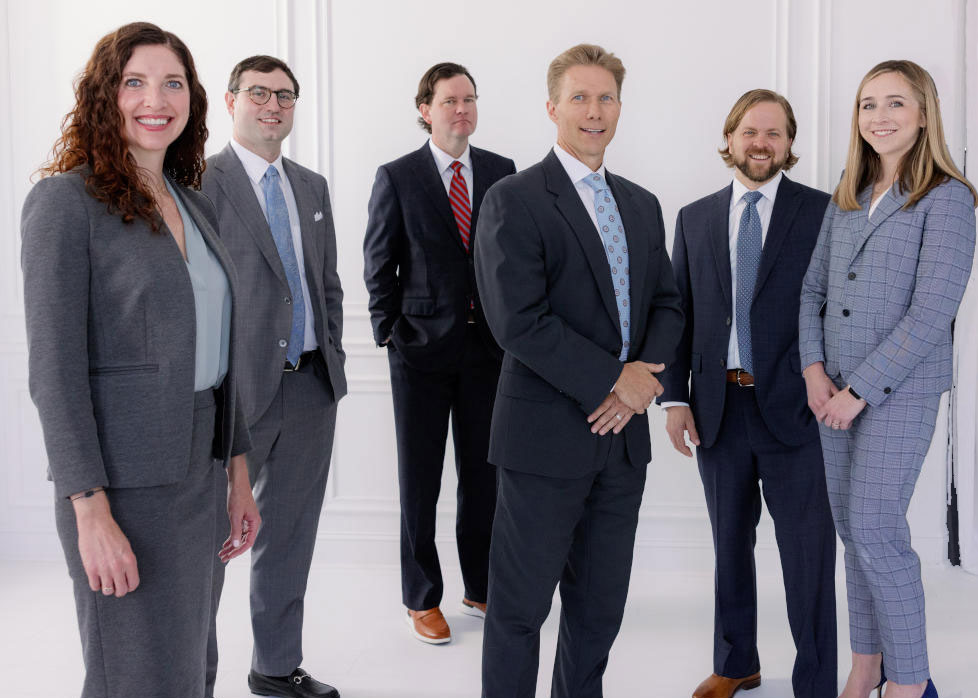 C.R. Bard hernia mesh products were used to help fix typical hernias, but as is the case now, these types of medical devices have come under fire as they are causing users serious damages.
When these hernia mesh products become defective, patients must undergo an additional surgery to correct the issue. These negligent manufacturers are selling defective medical devices without informing patients of the full scope of risks and consequences of having them implanted into their bodies.
The Kentucky defective medical devices lawyer of Minner Vines Moncus Injury Lawyers want to help you obtain justice for the pain and suffering these legally liable companies have caused you. With our experience, getting the financial recovery you need to finally correct this complication can become a reality.
If you or someone you love has experienced complications due to a Bard hernia mesh, the defective medical device lawyers of Minner Vines Moncus Injury Lawyers can help you. Contact us at(859) 550-2900 for a FREE case evaluation.
The Problems With Bard Hernia Mesh Implants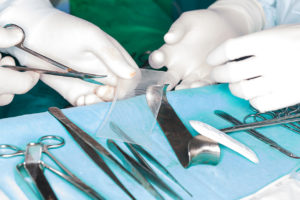 The majority of Bard hernia mesh implants are made with a material known as Marlex HGX-030-01 grade polypropylene. The polypropylene manufacturer's material safety data sheet (MSDS) notes that this particular grade of polypropylene should not be used permanently.
And this is exactly where the problem starts for victims.
Over time, a hernia mesh implant made of this material can begin to break down and fragment within the body. These tiny pieces of mesh can wear down and pierce through the patient's bowels, causing bowel obstruction, lacerations, and other serious conditions.
Patients that endure any of these common injuries—according to the Food and Drug Administration (FDA)—will have to have another round of surgery to revise or correct the problem.
Complications That Arise Because of Defective Bard Hernia Mesh Implants
A variety of Bard hernia mesh complications and adverse events have been reported to the FDA. The severity of these complications vary but can include:
Mesh failure
Fever
Severe pain
Abdominal pain
Device migration
Revision surgeries
Decreased mobility
Nerve damage
Tissue perforation
Infection
Fistulas
Bowel obstruction
Non-healing at incision site
Hernia recurrence
Complications suffered by those who have had hernia meshes installed may even lead to hospitalization, emergency surgery, or intensive care.
If you suspect the complications you are suffering may be due to your hernia mesh, you may be eligible for compensation. Contact the experienced Kentucky hernia mesh attorneys of Minner Vines Moncus Injury Lawyers for a FREE case evaluation. We can help you to better understand your situation and whether you have a claim on your hands.
Which Bard hernia mesh products are dangerous?
The Bard mesh products listed below have been found to cause mild to severe complications depending on how they failed at the incision site. The Manufacturer and User Facility Device Experience database (MAUDE) has been updated with these products, as well as the FDA's recall website:
3DMax Mesh and Various Other Models
Composix E/X Mesh
PerFix Plug
Sepramesh IP
Ventralex ST Hernia Patch
The FDA has issued out Class 2 recalls for most defective hernia mesh products. In this type of recall, the defective medical device is not immediately life-threatening and certain procedures can be used to remedy any temporary complications. Keep in mind, however, that if these complications are not treated, your overall health can become worse and even deadly.
Check the FDA recall list to see if your hernia mesh was recalled. If it was, seek out medical treatment and then contact the committed Kentucky defective medical device lawsuit attorneys of Minner Vines Moncus Injury Lawyers.
Symptoms of a Hernia Mesh Failure
The list below indicates the main symptoms a patient that is suffering from a hernia mesh failure would feel:
Inflammation – The polypropylene material used to make up a hernia mesh is used to cause inflammation on the site to boost the growth of tissue in and around the mesh in order to form a stronger bond. In time, the inflammation will dissipate. In cases of hernia mesh failures, however, the inflammation can last longer than intended, ultimately causing a serious infection that can lead to abdominal pain and tenderness.
Warmth at Incision Site – If an infection develops, the area around the incision site will generate a lot of heat. If the site where the hernia mesh was installed is warm to the touch, chances are good that you have an infection and need medical attention immediately.
Flu-Like Symptoms – As is common when the body is fighting off a serious infection, flu-like symptoms like fever, chills, nausea, or vomiting may manifest. The same is true if the body is fighting off an infection caused by a hernia mesh failure. It's worth noting that if your hernia mesh was an Atrium C-Qur, its omega 3 fatty acid coating could also trigger an immune response in patients.
Healing Complications – Healing is what matters most post-surgery. If a hernia mesh site becomes infected, healing in that area may cease, ultimately generating pain and creating what is known as a seroma—a pocket of bodily fluid.
Dental Damage – It may come as a surprise, but dental complications can occur because of an infected hernia mesh site. Chronic infection in your body can leave your teeth weakened, chipped, infected, or missing in total. If your oral health is beginning to suffer and you have a hernia mesh implant, see a doctor immediately.
Chronic Groin Pain – Close to 50 percent of patients that have had a hernia mesh implant complain of chronic groin pain. The debilitating pain can come from nerve damage or developing scar tissue as the patient accomplishes normal, everyday tasks like grocery shopping, house cleaning, or even by just standing.
If you have endured any of the symptoms mentioned above it may be because your hernia mesh has migrated within your body or failed. See a doctor as soon as possible to remedy this situation.
The Basics of a Defective Medical Device Claim
Product liability refers to the legal responsibility of a manufacturer or company – in this case, a pharmaceutical company – to sell a safe product. If the company fails at this, they are legally liable for the consequences suffered by users of their product.
Product liability claims generally fall under three types:
Defective Manufacturing: This occurs when a product is manufactured with a defect that causes it to become faulty.
Defective Design: This occurs when the product is designed with inherent flaws or defects.
Failure to Warn: This can include inadequate warnings about the product's side effects, improper marketing for uses the product was not designed for, and failing to provide adequate instructions to users or even medical professionals on how the product should be used.
Please be aware that in the state of Kentucky, the statute of limitations – which is the amount of time you have to file a product liability claim – is (1) year with discovery according to Ky. Rev. Stat. Ann. § 413.080 et seq.
The dedicated and experienced Kentucky defective medical devices attorneys of Minner Vines Moncus Injury Lawyers can help you obtain the evidence you need in order to determine who is liable for the damages you have suffered.
Do not let C.R. Bard take advantage of you. Your pain deserves a voice. Contact Minner Vines Moncus Injury Lawyers today at (859) 550-2900 for a FREE case evaluation and to learn what your legal options are.
Compensation Available to You
It is important to recognize that every claim is different and that there is no set amount of compensation that each defective product claim will secure.
However, our qualified attorneys will work diligently to ensure that you are able to recover enough damages to start the healing process. Damages that may be recovered include economic and non-economic losses, including:
Economic damages include any quantifiable losses related to the injuries sustained. This can include but is not limited to medical treatment costs (past and future), lost wages, and any other damages which can be readily traced and have an exact amount related to them.
Non-economic damages generally include compensation for mental and emotional trauma, loss of quality of life, loss of consortium, and other such losses.
Punitive damages are charges the defendant must pay as a punishment for intentional negligence or unreasonable harm.
If you have endured any kind of physical (and emotional) damages because of a defective Bard hernia mesh product, you are entitled to seek out the above damages from the liable pharmaceutical company that harmed you.
Our qualified Kentucky product liability attorneys are ready to bring these companies to justice. Contact us today at (859) 550-2900 for a FREE case evaluation.
Do I Have a Case Against C.R. Bard for Their Defective Hernia Mesh
In order to establish if you are eligible to file a claim against Bard (or another hernia mesh manufacturer), there are certain qualifications that must be met:
Have you undergone hernia repair surgery?
Was a Bard hernia mesh device (or other similar device) used in the procedure?
Were you aware that the product was defective or were you warned of possible serious side effects?
Did the defective medical device cause you injury?
Was the injury monetarily quantifiable?
If you answered yes to the questions above, then it is time to seek guidance from an experienced Kentucky hernia mesh lawyer who can effectively handle your claim.
Call Minner Vines Moncus Injury Lawyers right now for a FREE consultation with one of our Kentucky attorneys concerning your defective medical device claim. We are ready to deliver the results and justice you deserve.