March 21, 2023 | Car Accident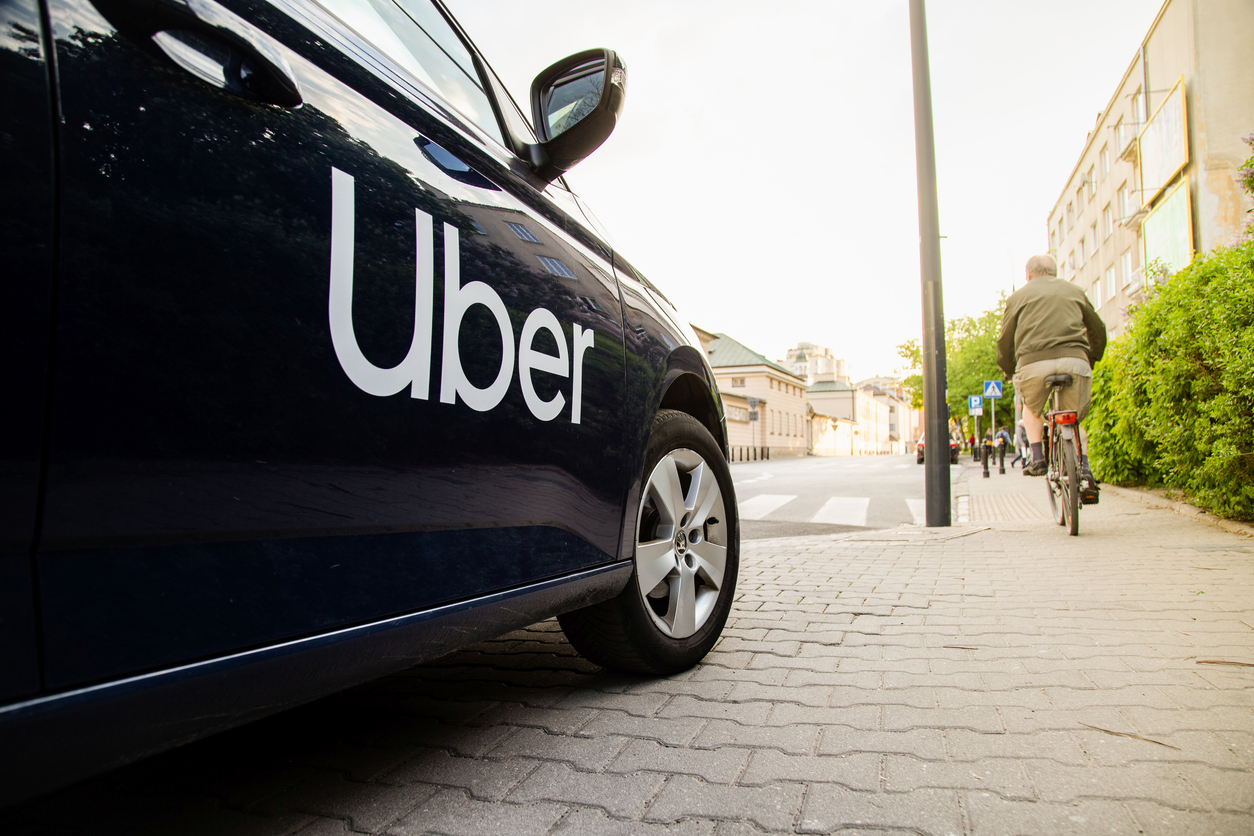 Have you ever wondered how Uber and Lyft drivers become rideshare drivers? Not just anyone or any vehicle qualifies to become a driver. This is especially true because rideshare companies aim to keep their customers as safe as possible, and doing so means implementing strict requirements.
To become an Uber or Lyft driver, both the individual and their vehicle must meet strict requirements. If these requirements are not met, drivers cannot work for either rideshare platform.
Uber Vehicle Requirements
Your car must meet certain requirements to drive for Uber. The vehicle must be:
No older than 15 years old
A four-door passenger vehicle
In good condition with no significant cosmetic damage
Plain with no commercial branding anywhere on the vehicle
The vehicle must be registered, whether officially or temporarily. However, it does not need to be registered in the driver's name to qualify.
Vehicles are required to have car insurance under Kentucky state law. While Uber provides additional insurance protection for drivers while they're working, vehicles without existing insurance coverage do not qualify.
Uber vehicles must undergo a vehicle inspection within 30 days of approval to start working. Inspections are critical to ensure that the vehicle is safe and working properly.
Additionally, if approved, each Uber vehicle must display an Uber decal on its front windshield.
Uber Driver Requirements
To drive for Uber, you must:
Be at least 21 years old and have a valid driver's license
Have a smartphone to use the Uber app
Pass a background check
When you apply to become a driver, you must also provide several documents, including:
Your driver's license
Proof of work eligibility
Proof of vehicle registration
Proof of car insurance on the vehicle you intend to use
Additionally, to qualify as a driver, you must take a two-hour defensive driving course every year. This course can be completed online. You will not be able to accept rides until you upload proof of course completion.
Lyft Vehicle Requirements
The vehicle requirements for Lyft are similar to those for Uber. To drive for Lyft, your vehicle must:
Be a 2007 model or newer
Be a four-door passenger vehicle
Have five to eight seats, including the driver's seat
If you want to drive for Lyft Lux or Lyft Lux Black, there are additional vehicle requirements.
Vehicles must also be registered. If the vehicle is not registered under your name, you must have the owner complete and sign an authorization form that you must keep on you at all times.
Your vehicle must also have car insurance coverage and pass annual vehicle inspections.
Lyft Driver Requirements
To qualify as a Lyft driver, you must:
Pass a driver screening
Have a smartphone to use the Lyft app
Be at least 25 years old and hold a valid driver's license
Provide documentation, including proof of vehicle registration and insurance
Lyft drivers are also required to pass an annual defensive driving course and upload the certificate of completion to their profile.
Getting Help if You're Involved in an Uber or Lyft Accident
While Uber and Lyft implement vehicle and driver requirements in an effort to keep their customers safe, car accidents can still happen.
If you're involved in a rideshare accident in either an Uber or a Lyft, do not hesitate to seek help from an experienced Lexington rideshare accident attorney. You may be entitled to compensation if you experienced injuries and other losses as a result of your collision.
A lawyer can provide valuable guidance and assistance to help you obtain the best possible outcome after your accident. Contact MVM Injury Law to schedule a free consultation.
Contact Our Car Accident Law Firm in Lexington Today To Get More Information
If you've been injured in a car accident, please call Minner Vines Moncus Injury Lawyers for a free case evaluation with a personal injury lawyer or contact us online.
Minner Vines Moncus Injury Lawyers
325 W Main St #210, Lexington, KY 40507
(859) 550-2900