In late 2018, agrochemical and agricultural biotechnology corporation, Monsanto was ordered to pay out $289 million in damages by a California jury. The plaintiff was a 46-year-old groundskeeper suffering from terminal non-Hodgkin lymphoma.
The plaintiff argued that Roundup was responsible for the development of his illness and that Monsanto had failed to warn users, like him, of the potential toxicity associated with using the product.
Research findings have revealed a link between Roundup's active chemical – glyphosate – and an increased risk of developing cancer. Now, thousands of individuals are coming forward with their own stories of how their exposure to Roundup has jeopardized their health and caused them extensive damages.
Monsanto, and its owner Bayer, have vehemently denied the toxicity of their product.
If you frequently worked with or used Roundup for personal reasons, and have developed non-Hodgkin's lymphoma or some other serious health issues, then you may be able to file a claim against the negligent party that caused your illness.
Contact the experienced and committed Kentucky Roundup cancer lawsuit attorneys of Minner Vines Moncus Injury Lawyers today at (859) 550-2900 for a FREE case evaluation and to learn more about how you may be able to file a claim for your glyphosate-induced damages.
Individuals Most at Risk of Exposure to Roundup [2022 Update]
Roundup is the most widely used herbicide in the United States. Several Roundup products contain the chemical glyphosate, which has been popularized for its effectiveness in killing unwanted weeds on private, public, and commercial properties.
Over the past decades – and even again in recent years – reports have emerged which have found a correlation between glyphosate and an increased risk of developing cancer. The University of Washington in 2019 conducted a study that found exposure to glyphosate can increase the risk of some cancers by 40%. The agency's cancer research division, the International Agency for Research on Cancer, also confirmed a positive association between glyphosate and certain cancers like non-Hodgkin lymphoma. It was also found that glyphosate could potentially damage DNA in both humans and animals.
Because of these reports, many countries around the world have banned Roundup. However, in the United States, these products are still being used.
Roundup products still being sold in the U.S. which contain glyphosate include:
Roundup Ready-to-Use Weed & Grass Killer III
Roundup Precision Gel
Roundup Ready-to-Use Extended Control Weed & Grass Killer Plus Weed Preventer II
Roundup Weed & Grass Kill Concentrate
Because of its wide popularity, a large swath of the American public has been exposed to glyphosate. Those who have been most exposed to this chemical include:
Agricultural workers/laborers
Farmworkers
Groundskeepers
Landscapers
Nursery/garden center workers
Sadly, even individuals and families who did NOT work with Roundup but still lived in close proximity to commercial farms could have suffered from chronic exposure as a result of the herbicide's residuals remaining present in the air, soil, and water for some time after the application of Roundup.
If you were frequently exposed to Roundup as a result of work or because of personal reasons, and believe you are now suffering some physical malady as a result of this chronic exposure, do NOT hesitate to contact the Kentucky Roundup lawsuit attorneys of Minner Vines Moncus Injury Lawyers at (859) 550-2900 for a FREE case evaluation. We will help to determine if you have a claim and get to work setting things right.
How are people exposed to Roundup?
Exposure to Roundup and other glyphosate-containing herbicides typically occurs in the following ways:
Skin Contact: Individuals working with Roundup usually mix and apply the herbicide, as well as clean-up the equipment used to spray the chemicals. Additionally, exposure can occur during the actual spraying process or in accidental spills. The thighs, chest, and back are most at risk of heavy exposure.
Accidental Ingestion: Accidental ingestion often occurs when an individual handling Roundup fails to properly wash their hands before eating, drinking, or smoking. In other instances, the individual may accidentally consume the herbicide if it is placed in an unlabeled bottle or food container.
Inhalation: Individuals working with Roundup and other glyphosate-containing chemicals may have accidentally inhaled the chemical while spraying. Without proper safety gear, there is a very high probability that this could happen.
Take Home Exposure: The presence of an agricultural worker in a home could increase "take-home" exposure.
While a small amount of pesticide absorbed in a single exposure will generally not cause illness, it is the absorption of small quantities over long periods of time that end up causing serious chronic illnesses or even death.
Side Effects and Major Sicknesses Associated with Roundup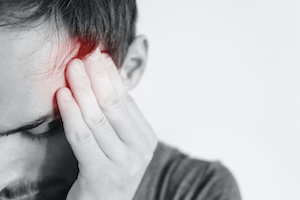 Roundup, and its main ingredient glyphosate, are recognized as hazards that can cause serious side effects and long-term illnesses. The frequency and duration of exposure to Roundup will determine the impact of symptoms.
Acute (short-term) exposure to Roundup can consist of:
Mild Poisoning
Irritation of the nose, throat, eyes or skin
Headache
Dizziness
Loss of appetite
Thirst
Nausea
Diarrhea
Fatigue
Changes in mood
Moderate Poisoning
Vomiting
Abdominal cramps
Blurred vision
Rapid pulse
Trembling
Excessive fatigue
Mental confusion
Lack of control of muscles
Severe Poisoning
Inability to breathe
Chemical burns
Uncontrollable muscular twitches
Loss of reflexes
Unconsciousness
Death
Chronic (long-term) exposure to Roundup can lead to many serious health complications as well. As previously mentioned, the glyphosate found in Roundup has been linked to the development of certain types of cancers, including:
B-Cell Lymphoma
Leukemia
Myeloma
Non-Hodgkin Lymphoma
But life-threatening cancers are not the only cause for concern. Research has found correlations between glyphosate and other health issues such as:
Autism
Birth defects
Breast, lung, and prostate cancers
Depression
Diabetes
Heart disease
Reproductive problems
Respiratory illnesses
Please note, however, that genetics and other environmental factors can play extremely important roles in the development of the previously mentioned illnesses. Exposure to Roundup does NOT always lead to these conditions.
It is not only vital to your personal wellbeing, but also to your claim, to seek out a professional diagnosis to determine the root cause of your sickness.
If you are ready to learn more about your legal options, the contact the committed and trustworthy Kentucky Roundup lawsuit attorneys of Minner Vines Moncus Injury Lawyers right now at (859) 550-2900 for a FREE case evaluation.
Compensation That May Be Available to You
Individuals who have been diagnosed with non-Hodgkin's lymphoma or other glyphosate-related illnesses should seek out the experienced product liability attorneys of Minner Vines Moncus Injury Lawyers to learn more about their legal options and what their potential to secure recovery may be.
It is important to recognize that there is no set value for any Roundup lawsuit. Every case is different and the manner in which you have been affected will determine the amount you are able to recover.
Regardless of the circumstances, however, your dedicated Kentucky attorneys at Minner Vines Moncus Injury Lawyers will fight hard in order to secure the recovery you need to help deal with the physical, emotional, and financial damages you have suffered.
We will do everything within our power to secure:
Economic damages. This can include financial compensation for present and future medical bills associated with your illness, lost income, loss of earning capacity, and out-of-pocket expenses related to your injury.
Non-economic damages. This generally refers to any mental or emotional trauma suffered by the victim as a result of the damages caused by the liable party. This can include compensation for pain and suffering, loss of consortium, psychological damages, and more.
Punitive damages. This type of compensation is awarded if it can be proven that the defendant acted in a malicious, fraudulent, or grossly negligent manner. It is meant to act as a punishment for the liable party and as a means to hinder future negligent behavior.
Innocent Americans all across the nation are suffering from exposure to Roundup. They spent years working with the hazardous chemical without ever being warned by Monsanto and now they are facing the consequences of this company's negligence.
You do NOT deserve to be mistreated. Let our Kentucky attorneys make sure that your story is heard.
For a FREE case evaluation, contact the Roundup cancer lawsuit attorneys of Minner Vines Moncus Injury Lawyers today at (859) 550-2900.
How the Kentucky Attorneys of Minner Vines Moncus Injury Lawyers Can Help Your Case
The Kentucky attorneys of Minner Vines Moncus Injury Lawyers have dedicated themselves to the people of this great state. For years, we have strived to deliver unmatched legal care, personalized attention, and excellent results for our clients.
When you choose Minner Vines Moncus Injury Lawyers, you are hiring more than just a lawyer. You are securing a dependable and trustworthy law firm that will be with you every step of the way until we secure the compensation you need to begin piecing your life back together. We are not afraid of these giant corporations that have taken advantage of you, and together with us, you do NOT have to be afraid either.
The Kentucky Roundup lawsuit attorneys of Minner Vines Moncus Injury Lawyers are more than able to handle your legal needs, even in the most complex situations, by:
Thoroughly investigating and analyzing your claim.
Collaborating with a support team of medical specialists, researchers, investigators, and other legal professionals to ensure we develop the strongest case possible.
Providing compassionate and personalized services. Quality customer service is our top priority.
Providing clear and open communication.
Negotiating with the defendant to secure the compensation and justice you deserve.
Negotiating with bad faith insurance companies.
Confidently representing you in court if necessary.
Monsanto profited millions off of the back of consumers, leaving them in the dark about the risks associated with the use of the Roundup products. But you do not have to stand for it. Let the Kentucky product liability attorneys of Minner Vines Moncus Injury Lawyers help you to fight against this irresponsible company.
You story matters to us. Contact the Kentucky product liability attorneys of Minner Vines Moncus Injury Lawyers right now at(859) 550-2900 for a FREE case evaluation.