Minner Vines Moncus Injury Lawyers, with locations in Alabama and Kentucky, announces a verdict resulting from a car crash that killed an unborn baby approximately seven weeks away from birth.
The case centered around Tiffany Horton's pregnancy during the crash. Everything about Horton's pregnancy was normal, and her daughter Adley was just weeks away from being born. The unborn child was killed when a drunk driver crossed the centerline and hit her head-on. The mother's seat belt may have saved her own life but resulted in severe brain injuries to her unborn child.
The verdict, in this case, is unique because it recognizes the sanctity of human life, even human life that is still in the womb. Adley Horton was a child whose life was taken just a few weeks before birth. "This child, Adley, was special, and no other child could ever replace her or what she meant to this family," said Jamie Moncus, MVM's partner that tried this case.  The verdict, in this case, represents the tremendous value of all human life, whether born or on the verge of birth.
This is a significant milestone and the first victory for the MVM firm since forming the injury practice in January 2022.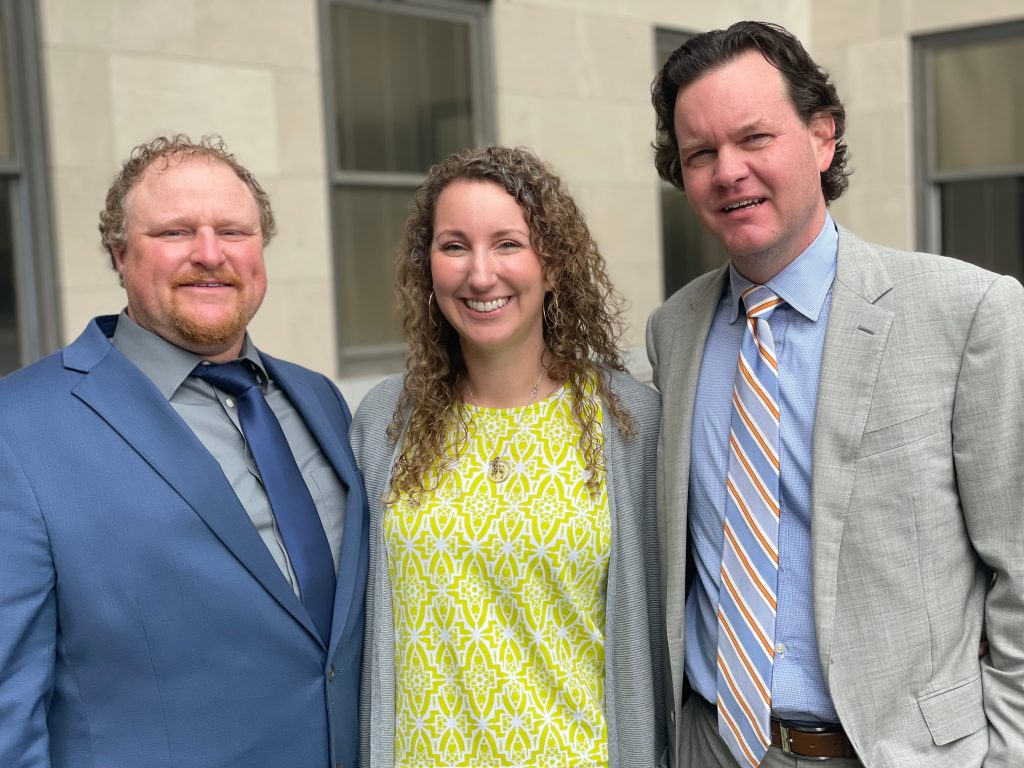 MVM's James R. Moncus, III, attorney for the plaintiff, states, "I am very proud of the jury for following the law and treating Adley Horton as a living human being, even though she was not yet born. She was very close to her birth date but was deprived of the precious gift of a full life by the poor choices made by the defendant. This verdict will promote healing by the family."