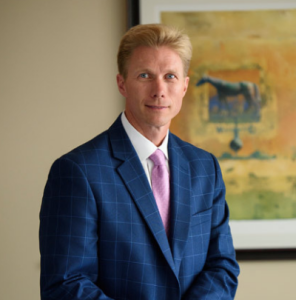 The company 3M was the primary supplier of earplugs for the U.S. military from 2003 to 2015. Aero Technologies, the predecessor of Minnesota-based company 3M, designed the dual-ended Combat Arms Earplugs, Version 2, which were meant to block harmful military sounds while allowing the user to also effectively communicate with other military members.
In 2016, a whistleblower company known as Moldex-Metric alleged that 3M was violating the False Claims Act. According to Moldex-Metric, the earplug did not pass certain safety tests. They also allege 3M had knowledge that the earplugs were defective yet failed to inform the U.S. Defense Logistics team about the faulty design.
Now, U.S. military personnel that served between 2003 and 2015 in active war zones and who were provided 3M Combat Earplugs, Version 2, are experiencing hearing loss and other issues as a result of these defective earplugs. Health issues associated with the product include hearing impairment, loss of hearing, and tinnitus (ringing or buzzing in the ears).
If you were a service member in an active war zone between 2003 to 2015, and have suffered severe hearing loss as a result of defective 3M combat earplugs, then contact the Lexington attorneys of Minner Vines Moncus Injury Lawyers today at (859) 550-2900 or reach us online for a FREE case evaluation.
About 3M Combat Earplugs' Faulty Design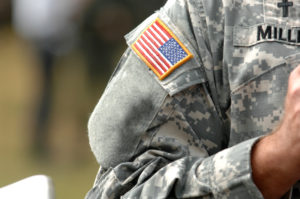 The 3M company marketed their Dual-Ended Combat Arms Earplugs Version 2 (CAEV2) as a product that could meet the unique demands of military personnel in active duty. The earplugs were said to be ideal for those in war zones because of their dual-end function.
The Weapons Fire Mode, color-coded green, would allow for effective communication all while being able to block out extremely loud sounds that could cause hearing damage. For example, this function could allow a service member to hear and respond to another member, but also provide a layer of protection from sounds coming from gunfire and explosions.
The Constant Protections Mode, color-coded yellow, would restrict every sound. This would serve as protection from the noise of loud vehicles, aircraft, and other sudden military sounds, but not work well for communication.
Naturally, the U.S. Logistics Agency would find such a product worth the investment, as service members can be exposed to extreme deafening sounds constantly throughout a given day.
However, a flaw in design meant that the stems of the earplugs were too short and did not properly hold deep enough into the ear of the user. Over time, the earplugs would loosen in the wearer's ear without their awareness. This allowed for dangerous levels of sound and noise to enter the ear canal by traveling around the outside of the earplug. This has resulted in an uptick of veterans suffering hearing loss and tinnitus.
It's estimated that over 1.5 million soldiers could be affected as a result of these defective military earplugs.
You deserve justice for your pain and suffering. We will not allow this corporation to take advantage of you, especially when you have given so much to this country. Let the product liability attorneys at Minner Vines Moncus Injury Lawyers help you secure compensation for medical expenses and other damages suffered as a result of your use of defective 3M combat earplugs.
How Soldiers Have Been Affected
The Centers for Disease Control and Prevention (CDC) have noted that veterans are "30% more likely to have Severe Hearing Impairment (SHI) than nonveterans." Additionally, veterans who served in the United States or overseas after 2001 are four times more likely than nonveterans to have an SHI.
3M combat earplugs were meant to protect soldiers from noises related to:
Gunfire
Heavy equipment
Jet engines
Machinery
Blasts
Roadside bombs
Training
Battlefield experiences
Unfortunately, their defective design has led to many soldiers suffering from hearing loss. Symptoms of hearing loss include:
Muffled speech
Constant ringings, buzzing, or low hissing in the ears
Difficulty hearing specific words over background noise
Difficult hearing consonants
Sensitivity to sound
Alongside substantial hearing loss, many veterans and troops are now dealing with tinnitus. Tinnitus is a hearing impairment that causes victims to hear a continuous ringing, hissing, clicking, roaring, buzzing, or whistling in the ears. Tinnitus can occur as the result of a single exposure to an intense sound (i.e. bomb explosion) or repeated exposure to sounds such as gunfire or aircraft engines.
War zones in which soldiers were provided 3M Dual-Ended Combat Arms Earplugs, Version 2, include:
The Iraq War
War in Afghanistan
War in Somalia
Libyan Crisis Intervention
Syrian Crisis Intervention
Yemeni Civil War
War on Terror Operations
The committed and compassionate team of Lexington injury lawyers at Minner Vines Moncus Injury Lawyers want you to know that you are not alone. Contact us today at (859) 550-2900 for a FREE case evaluation.
Veterans Suffering From Hearing Loss & Additional Problems – January 2022 Update
Hearing loss and damage are the most common disability as reported by the Veterans Administration (VA) Benefits Report. According to a Veterans Benefits Administration compensation report of 2020:
Veterans Affected By Hearing Loss: 1.3 million +
Veterans Affected By Tinnitus: 2.3 million +
The VA also reported the following for hearing loss cases:
New Cases of Hearing Loss: 61,158
New Cases of Tinnitus: 149,368
Given the statistics provided by the Veterans Administration and the period of time that the combat earplugs were being used by military personnel, it is estimated that millions of military members could have suffered hearing damage due to ineffective CAEV2 earplugs.
Unfortunately, hearing loss isn't the only issues these individuals are dealing with. There are plenty of consequences that come with damaged hearing, including:
Issues with socializing as these individuals are no longer able to communicate effectively. Social isolation can negatively affect veterans who are already dealing with post-traumatic stress disorder.
Problems pursuing higher education and other forms of training because of hearing disabilities.
Fewer job opportunities caused by their communication impairment which can easily lead to financial issues.
Psychological and emotional issues caused by the hearing loss.
Physical issues such as headaches and muscle tension from stress associated with hearing loss.
A lowered quality of life.
If you are a U.S. military vet suffering from hearing loss as a result of using defective combat earplugs, do NOT hesitate to contact our skilled product liability lawyers in Lexington for the solution you deserve.
3M Facing Lawsuits
In the summer of 2018, the Department of Justice announced that 3M would be responsible for paying $9.1 million back to the military as a result of selling their defective combat earplugs
This large settlement was the first of its kind, and the only thus far. The Moldex-Metric settlement has brought new information to the surface, but the money paid out will not serve to compensate individuals who suffered injuries as a result of using the 3M product.
Still, 3M gave way to liability on their part in settling with $9.1 million. Lawyers are currently building cases for individuals that have suffered hearing loss or damages from the faulty CAEV2 ear plugs.
There are 640 ear plug lawsuits at hand under the U.S Judicial Panel. Through Multidistrict Litigation, these victims are seeking to recover damages.
If you or a loved one have suffered any form of hearing loss or tinnitus as a result of using 3M's faulty product, you may be eligible for compensation. The following damages may be considered for compensation in your 3M earplug lawsuit:
Medical expenses
Hearing aids
Loss of income
Loss of enjoyment of life
Please be aware that in order to seek recovery for any damages suffered as a result of using 3M Dual-Ended Combat Arms earplugs, you must qualify by:
Having served in the U.S. military between 2003 through 2015.
Having used military issued 3M combat earplugs during your time in service and in war zones.
Have medically documented hearing loss or tinnitus.
Are not suffering from some other syndrome, disease, or illness that is causing your hearing loss
Trust in the dependable Lexington attorneys of Minner Vines Moncus Injury Lawyers to help you secure the evidence you need to develop the strongest claim possible. When you choose Minner Vines Moncus Injury Lawyers we will get to work immediately obtaining:
Medical Records – Medical records showing that you were, in fact, treated for hearing loss-related injuries.
Medical Bills – Medical bills showing how much you have had to pay out-of-pocket.
Pay Stubs and Tax Returns – These are other forms of financial evidence that show your economic losses.
Insurance Policy – You should provide your lawyer with documentation on any type of insurance you may have.
Other Important Documents – Because every case is different, your dedicated Lexington lawyers at Minner Vines Moncus Injury Lawyers will be able to give you more details about other documents you may need pertaining to your specific case.
Our service members spent time in dangerous environments in order to protect our nation. A company that was trusted by the U.S. Defense Logistics team and the U.S. military ultimately failed to provide them with the adequate hearing protection they deserved.
We will not let you down as these negligent parties have.
Our committed and compassionate team is ready to fight on your behalf. Contact us today at (859) 550-2900 for a FREE case evaluation. We are ready to give your pain and suffering a voice.