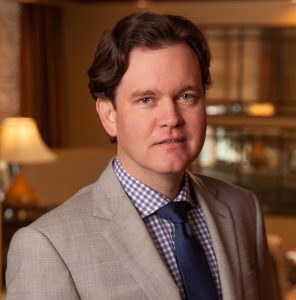 Have you or a family member recently been hurt in an accident in Birmingham, AL? Contact Minner Vines Moncus Injury Lawyers for immediate legal assistance. You may have the right to recover compensation for your costs, injuries, and suffering. Our experienced Birmingham personal injury lawyers will work tirelessly to get you the maximum financial recovery available.
Our award-winning attorneys have over 70 years of combined legal experience. We've dedicated our careers to helping injury victims and families just like yours. And our results speak for themselves: we've won over $1 billion in life-changing settlements and verdicts.
Contact our law office in Birmingham, Alabama to discover how we can help you, too. We provide a free, no-obligation consultation, so reach out to our legal team to arrange a time for yours now at (205) 883-1196. We're here to take your call 24 hours a day
Why Should I Hire Minner Vines Moncus Injury Lawyers To Handle My Personal Injury Case?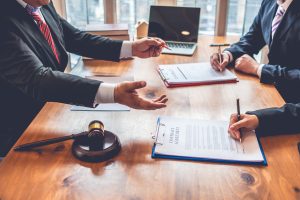 Why did your accident happen? What caused it? Who's at fault? What happens if another party – or an insurance company – tries to point fingers and blame you?
Answering these (and other) questions is critical in any personal injury case. When there's so much at stake, it's important to ask for help. That's why Minner Vines Moncus Injury Lawyers should be your first call after your accident in Birmingham.
Our Birmingham personal injury attorneys have decades of combined experience and are nationally recognized for their results. We've been named Super Lawyers' Rising Stars, 500 Leading Plaintiff Consumer Lawyers by LawDragon, and Litigation Star by Benchmark Litigation (among others). 
When you choose our law firm, you'll give yourself the opportunity you need to recover and get a powerhouse legal team in your corner.
We'll handle every aspect of your personal injury case, including:
Investigate the circumstances of your accident
Gather evidence, including accident reports, photographs, video footage, witness statements, medical records, physical evidence from the scene of the accident, and more
Consult with respected experts in Alabama to better understand the more technical aspects of your claim for damages
Defend you against victim-blaming strategies that could hurt your ability to recover compensation
Negotiate with other parties on your behalf to get you the best possible terms in a settlement deal
Have an accomplished trial attorney bring your case to a jury if other parties refuse to negotiate fairly
Our goal is to help you move forward and put your life back together. Our Birmingham personal injury attorneys are ready to invest whatever time and resources are necessary to get you the best result. Contact our law office serving Birmingham, Alabama to schedule a time for your free consultation today.
Why Should I Hire a Personal Injury Lawyer?
Hiring a personal injury lawyer after an accident in Birmingham, AL is one of the best decisions you can make.
Here's why:
You're more likely to win your case. Research suggests that victims who hire attorneys tend to win their personal injury cases more often than those who don't. 
You can walk away with a higher settlement or verdict. By hiring a lawyer, you can potentially increase your financial recovery by 3.5 times the amount you'd be able to get by handling the case on your own.
You deserve to have experts fighting for you. Insurance companies (and other defendants with a lot of resources at their disposal) will have experts working for them. Expert testimony and input can make or break a case. To level the playing field, you'll need experts on your side, too. You don't just get an attorney when you hire a law firm. You'll have access to and benefit from their network of resources and specialists, too.
You deserve time to rest and recover. Getting into an accident (or losing a family member) can be incredibly traumatic. You'll need time to get back on your feet. That's tough to do if you're trying to fight an insurer for damages. Hiring a lawyer gives you the chance you need to recover.
At the end of the day, it's not just about hiring any attorney or law firm in Birmingham to represent you. It's about hiring the lawyer that's the best fit for your individual case.
At Minner Vines Moncus Injury Lawyers, we're Birmingham's top-rated personal injury plaintiffs' attorneys. Call us to discover why we're the team you'll want in your corner for your fight for maximum compensation.
Do I Have a Personal Injury Case?
You may have a personal injury case if:
You've been hurt due to someone else's negligence
You got hurt while on someone else's property in Birmingham, Alabama
You were injured while using a defective or dangerous product
You've sustained an injury while under the care of a medical professional
You've been the victim of an assault, sexual assault, or a criminal act
You got hurt on the job while working in Birmingham, AL
You lost a family member in a fatal accident in Birmingham
Most personal injury cases are based on negligence. This essentially means that someone had a responsibility to act with care, failed to do that, and caused you to get hurt (and incur damages). Other times, personal injury cases are based on strict liability. In strict liability matters – like those involving dangerous products – defendants are responsible for harm regardless of how much care they exercise.
The best way to know if you have a legitimate personal injury claim or lawsuit is by speaking directly with an experienced personal injury lawyer in Birmingham. Call Minner Vines Moncus Injury Lawyers to schedule a time for a free case evaluation today.
We Handle All Personal Injury Cases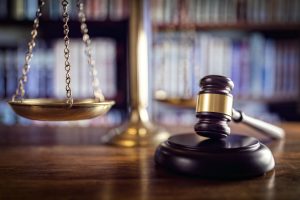 At Minner Vines Moncus Injury Lawyers, all we do is personal injury law. We exclusively represent clients who have suffered injuries or lost family members in avoidable accidents in Birmingham.

Our practice areas include:
Car Accidents
There are roughly 53 car accidents reported every day in Birmingham, AL. Insurance companies have a ton of experience handling injury claims. If you want to make sure you get a fair deal, it's important to hire an attorney who understands how insurers operate. Call our Birmingham car accident attorneys to level the playing field.
Truck Accidents
Large trucks can do a lot of damage when they're involved in a traffic accident. Typically, it's victims of smaller passenger cars that suffer the most catastrophic consequences. Our Birmingham truck accident attorneys will fight to hold negligent truck drivers, trucking companies, and other liable parties fully accountable for your suffering.
Motorcycle Accidents
As a motorcyclist, you don't have much to protect you if you're in a motor vehicle accident. Injuries tend to be severe and can carry lifelong consequences. Often, other motorists on the road are at fault because they're distracted or in a rush. Our Birmingham motorcycle accident attorneys are ready to help you seek full compensation for your injuries and suffering.
Nursing Home Abuse
Nursing homes are supposed to help care for their residents. All too often, they fail to provide adequate care. Whether your aging family member has been physically abused, neglected, sexually assaulted, or victimized by financial abuse, you can count on our Birmingham nursing home abuse attorneys to make things right.
Premises Liability
If you slip and fall or get hurt while on someone else's property in Birmingham, the owner may be liable for your resulting costs and suffering. It's important to reach out for help with your legal claim immediately. Document the scene, report the accident, and call our Birmingham premises liability attorneys for help as soon as you can after your accident.
Product Liability
Products aren't always safe to use. When they suffer from a poor design, aren't manufactured properly, or if a company fails to disclose risks, the company could be liable if you get hurt. Don't take on powerful corporations on your own. Benefit from the experience and resources of our accomplished Birmingham product liability lawyers. 
Wrongful Death
Losing a family member is never easy. When your loss results from an avoidable accident, you may have the right to file a wrongful death lawsuit. Money won't bring your loved one back, but it can provide important financial relief and a sense of justice. Let our Birmingham wrongful death attorneys take on your fight for compensation while you focus on grieving your unimaginable loss.
Other Accidents 
We also represent clients in matters involving:
Construction accidents
Workplace accidents
Dog bites
Medical malpractice
Bicycle accidents
Pedestrian accidents
Uber and Lyft accidents
Aviation accidents
Boating accidents
And more
Give our law office in Birmingham a call to learn more about our legal services and representation. We're here to take your call 24 hours a day, seven days a week.
How Much is My Birmingham Personal Injury Case Worth?
In truth, every case is different. 
Factors that will influence the value of your case include:
Your age
What types of injuries you've sustained
Whether you're likely to make a full recovery
Whether you're still able to work and earn an income
Your out-of-pocket costs and expenses
The cost of replacing or repairing damaged property
Whether you share responsibility for your accident
The degree of pain and suffering you've endured
As a general rule, cases involving more catastrophic injuries tend to be worth the most. However, every situation is incredibly unique. The only way to know what your case is worth is by speaking with an experienced personal injury attorney near you in Birmingham.
How Long Do I Have to File a Lawsuit After an Accident in Alabama?
Alabama has a two-year statute of limitations that applies to most personal injury lawsuits.
There are some situations when the time frame might be different. For instance, you'll have less time to act if a government agency is involved. You might have more time if the victim was a minor. However, those are the exceptions rather than the rule.
One thing is certain: you must file your claim before the deadline that applies to your case expires. If you miss it, you'll give up the opportunity to recover compensation from those responsible.
What Damages Are Available to Birmingham Accident Victims?
In Alabama, victims of avoidable accidents and injuries can typically recover compensation for their financial losses (economic damages) and pain and suffering (non-economic damages).
This can include money for:
Present medical bills, including hospitalization
Future medical expenses
Lost wages and income
Disability
Reduced earning capacity
Mental anguish
Chronic physical pain
Post-traumatic stress disorder (PTSD)
Loss of quality of life
Loss of consortium
Property damage
Nursing care
Rehabilitation
In limited instances, punitive damages may also be awarded. However, punitive awards are reserved for cases where it's clear that the defendant acted "consciously or deliberately engaged in oppression, fraud, wantonness, or malice" toward you.
How Much Does it Cost to Hire a Personal Injury Lawyer?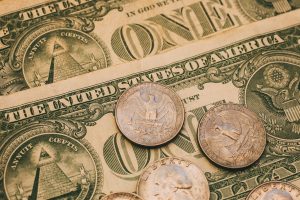 Because most personal injury lawyers work on a contingency fee basis, it costs nothing upfront. You only pay if your attorney wins your case. The fee is typically between 33 percent and 40 percent of your financial recovery. The specific amount will depend on many factors, including the attorney's location, the expected financial recovery, and the difficulty of your case.
There's no risk involved in hiring an experienced personal injury attorney after your accident. At Minner Vines Moncus Injury Lawyers, we front all the costs associated with your case. We assume all of the financial risks. If we don't get you a settlement or win for you at trial, you pay absolutely nothing. Give us a call to learn more today.
Will My Birmingham Personal Injury Case Go to Trial?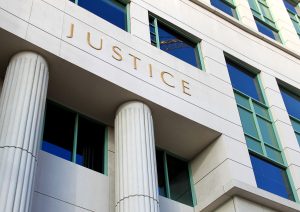 That's really up to you. The vast majority of personal injury cases do not go to trial. Upwards of 95 percent settle privately before that stage. However, you may want to take your case to trial if the other party or insurance company refuses to negotiate fairly or extend a reasonable settlement offer.
Our trial lawyers will help guide you through the personal injury claims process and work diligently to secure compensation for you as quickly as we can. However, we'll never compromise the integrity of our representation or leave money on the table for a quick result.
If we believe that you'll get a better result at trial, we'll be ready to move forward and bring your case to a jury. We'll help you make these difficult decisions and work to get the best possible result – whether that means settling or going to trial.
How Long Will My Personal Injury Case Take?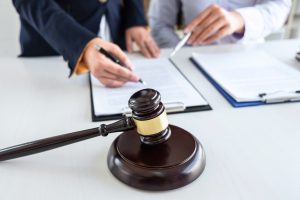 Cases that settle can be resolved in a matter of weeks. Other settlements might take a few months. If you go to trial, things tend to be more time-consuming. You could be looking at a year or more before you see a result. Even after a case is resolved at trial, the insurance company (or another party) could appeal the decision if you win. That could add considerable time to the process.
Trust that our experienced litigators will work to get you the best result in the shortest amount of time possible. We will, however, be ready to take our time and invest whatever manpower is necessary to ensure you get the compensation you deserve. 
Contact Our Experienced Birmingham Personal Injury Lawyers For Legal Help
Don't let those responsible for your accident in Birmingham, AL off the hook. Don't let them walk away without consequence. Call Minner Vines Moncus Injury Lawyers and have us fight for the justice and compensation you deserve.
Our Birmingham personal injury lawyers have 70+ years of combined experience and have won over $1 billion in compensation for clients like you. We're the award-winning attorneys you'll want on your side for this fight. 
Give our law office serving Birmingham, AL a call to learn more. Your first consultation is, as always, 100 percent free.